Seasons at Prince Creek West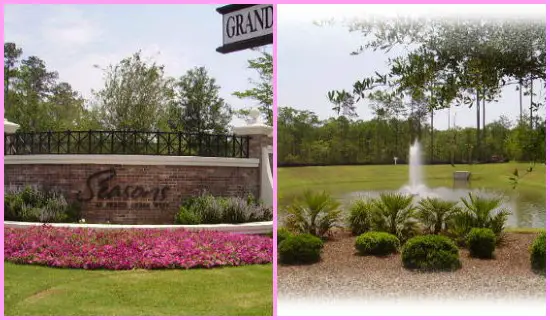 Seasons at Prince Creek West was originally built by Levitt & Sons until they filed bankruptcy in 2008 during the economic downturn.
The photos on this page were taken when Levitt owned the community. The new builder has kept the same look and feel as the photos on this page with the traditional design comprising front porches, pillars etc. There, of course, will be differences so you need to check with the builder, Dock Street Communities, as to current floor plans and designs.
Murrells Inlet, Myrtle Beach
This community is in one of the nicest residential locations of Mrytle Beach, South Carolina, at Murrells Inlet. There are not too many over 55 communities in Murrells Inlet so this is an opportunity to have an amenity-built community for seniors.
Prince Creek West is one mile to the intra-coastal waterway on one side and within minutes of the Atlantic Ocean on the other. Myrtle Beach is a bustling place so it was nice to enter a serene gated enclave that was quiet with a feeling of spaciousness.
The Myrtle Beach area is definitely a growth area. There are new home communities being constructed all along the 60-mile Grand Strand called Myrtle Beach. However, if it is an over-55 community you are looking for, there are not too many.
See our page about our trip to Myrtle Beach to find over 55 communities (with listings).
My photos will help you get a glimpse of the community. This is an upscale community yet this over 55 community's prices start in just the high $200's. (please verify all prices and information with builder as they can change).
All the homes are medium to large square footage. Many landscaping maintenance items are included. There is a luxurious new clubhouse. All prices and square footage quoted here need to be verified with the current builder as they can change.
The homes are mostly 2-bedroom and 2-bath floor plans with optional 3rd bedroom, and 2 bedrooms with den with optional 3rd bedroom, and one large 3-bedroom and den with optional 4th bedroom.
As already noted, these photos were taken when Levitt was the builder. However, the same traditional design concept has been maintained so these photos will give an idea of the feeling although there may be considerable changes not shown here. Check with the current builder, Dock Street Communities, for current information and plans.

Bay Hill Model Home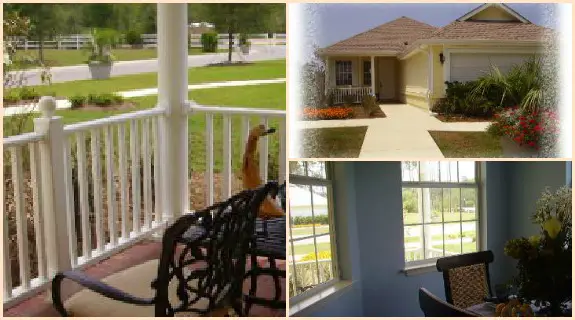 I like the front covered porch. The front entry from inside..Vaulted ceilingsin foyer and great room This breakfast nook has a front view..

The Congressional Model Home





The Grand Cypress Model Home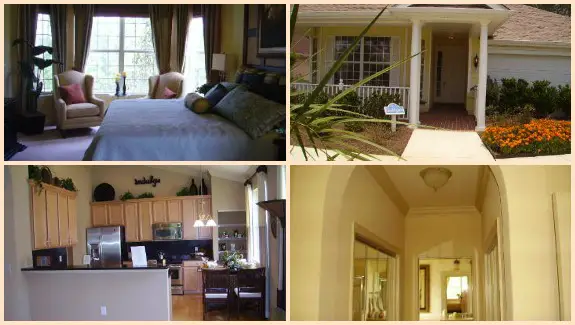 2 bedrooms/2 baths/den (optional 3rd Bedrooms)


The Inverrary Model Home Master Bath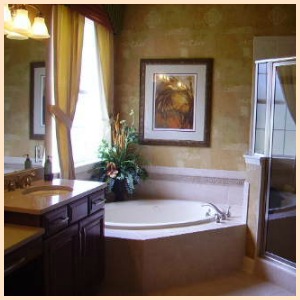 Disclaimer: This is an information only website and no information here is to be considered as advice or even opinion. You are given links to builders for your convenience only. Please do your own due diligence.
Please check with current builder for available floor plans.
We are not responsible for any third party purchases or information. What you do with any information is solely your responsibility. We are not affiliated with this builder in any way and do not accept remuneration for our review.
Return to Southeast Retirement Communities
See more community reviews