Find Your Retirement Community Here! 

 ...55+ communities to make your dream of retirement a reality!
We list for your convenience communities in the United States:
55+ Communities

 - S

ometimes called age-restricted or just retirement communities, they are rich with amenities.  Active communities for the retired or non-retired over 55.  All listings on this site are for over age 55 (unless mentioned as an exception.)

   
Manufactured Homes for over 55 - RV's, mobiles, manufactured and modular.  What is the difference?  Go to the page to find out!
Cresswind at Victoria Gardens in DeLand, Fl. - photo by Kolter Homes
Cresswind at Victoria Gardens in DeLand, Fl. - photo by Kolter Homes
Fresh Ideas in Retirement Communities
| | |
| --- | --- |
| New Floorplans with Options | Active Resort Lifestyle Amenities |
Where will your
retirement community be?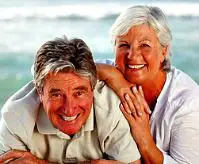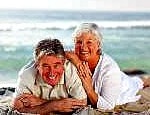 Are you seeking a new home and lifestyle after age 55?
The senior or retirement years can be a time of great enjoyment as you explore, play, and learn.

Builders always locate their communities in the best places they can find ...whether coastal, urban, country...
Looking for over 55 communities?
You will find them here...If you wish to know all the communities in an area, you must go to separate categories. Example: Over 55 communities by state, and 55+ manufactured homes, mobiles, and apartments by category.
Custom Search
---
TAKE NOTICE: Some communities are now selling out of their 1st phase before they have built model homes.  It is best to stay in touch with a community early on if you have an interest.  Lower priced homes sell fastest.  

---
Trending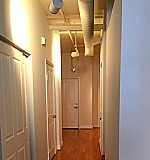 Urban Loft Condo

Communities near commute centers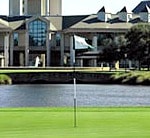 Master-Planned Communities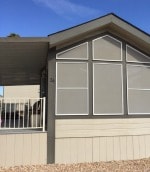 "Tiny Homes"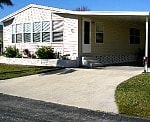 Manufactured Homes

Affordable Housing Apartments/Condos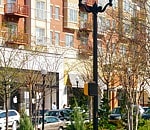 Mixed-Use Communities (combo retail/condo)
Articles by Experts
We have authoritative articles:
Maine Living
Written with Will Honan, Marketing Director of Highland Green Community in Portland, Maine. You will be surprised to find out where Maine residents go in summer and see Maine differently.

| | |
| --- | --- |
| | This is our most popular article and of interest to snowbirds and those interested in knowing more about park models. Our expert is an owner and developer of mobile home parks. |
See More articles--our own original Interviews with some of the best experts graciously contributed at our request.
---
Newsletter signup:
---
News
Happy Spring!
For those interested here is an article by the NAR about how the new tax cuts will affect homeowners.
They go by various names: retirement communities, 55+ communities, age-restricted, independent communities, and active adult.  Finding these communities and listing them are what we are about.  We keep the lists as accurate and up-to-the-minute as possible--for you!   

Be sure to check individual community websites for the latest prices. We do our best to keep up with rapidly changing prices but cannot be responsible for recent changes.
If higher prices are making it harder for you to qualify, in some areas, try searching our low income housing and mobile home categories.  RV park model communities are affordable, especially if you lease the land.  Also, look for age 55 and up communities with small square footage plans.  
From humble trailers to luxury estates, no matter what price range you prefer,
we have listings for you!

Note:  If the community is popular, it can sell quickly from the Interest List even before its public Grand Opening.  Sign up on the community websites with your email so you are kept informed.  Lower-priced offerings go first.  Contact communities early and get on the Interest List.
See our blog article about Top 20 Communities in Florida.  
---
NAR Update:
The NAR (National Association of Realtors) has news releases monthly.  They give excellent updates.  Look for their most current one. Please consult with Realtors how this relates to the local market you are interested in and for advice. 
---
Overlapping Searches: This occurs when your search fits more than one category.  This happens a lot so please check more than one category to find what you are looking for. For instance, mobile homes can be found in the mobile home, RV and manufactured categories as well as state categories.
We have a lot to view for just one visit--we hope you'll Bookmark us so you'll come back for more as our site constantly changes.
So let's get started...
Top of Page
and thank you for visiting...
© 2006-2018 All rights reserved.
Disclaimer: This is an information only website. Information here is not to be considered as advice or even opinion. Consult with local Realtors or professionals especially before making any purchases. You are given links for your convenience only.
We are not responsible for third party purchases or information.
Please verify prices and information seen here as they can change. What you do with any information is solely your responsibility.
Disclosure: All interviews and reviews are unpaid and unsolicited unless otherwise noted. If it is an advertisement, it will be so noted. See Privacy Policy for more information.
Privacy: Your personal information, if provided to this website, is never disclosed to any third parties. See our privacy policy.
If you have a question or have found a great place, please Let us know.
About Me   |  Contact Us   |  Advertise  |  Privacy Policy   |  Disclosure   |   Disclaimer