Retirement Communities Reviews:
Our tours and photos...

We believe these represent the finest collection of 55+ retirement communities reviews anywhere.  If you want to know the latest designs, view quality materials, and find out about luxury amenities, you can read about it here.  After reading these reviews, you may also be interested in our page on the best floorplans for your retirement.   
Most of the 55+ communities on this page are now sold out but you can check for resales.
Check back for updated reviews.
Contents:
California
Delaware
Maine
Maryland
Massachusetts
New Jersey
New York-LI
Oregon
Pennsylvania
South Carolina
Virginia
California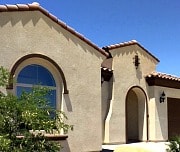 Del Webb Rancho Mirage - In the Palm Springs, California area.  A single-home 55+ community that takes advantage of the beauty of the desert.  Single homes that are priced at a great value. New 2018 review.
Caliente Springs Resort - Desert Hot Springs, Calfornia in the Palm Springs area - RV Park models for purchase or rent. There is also an RV Park.  Enjoy the mineral hot springs pools, golf, recreation and popular social activities.  Great for snowbirds.  New 2018 review.
Delaware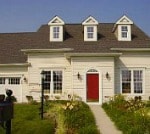 Providence
Title: Providence of Brookfield Homes at Heritage Shores
We toured this community when it first opened years ago and got some nice photos of the homes at that time and the amenities.  We have since updated the page.  It is a large community that now has other quality builders as well.  We must admit that Brookfield Homes is one of our favorites but you decide.
See 55+ Delaware
Maine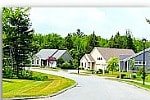 Highland Green
Title: Maine Living
This was a review article written by Highland Green's manager and has lots of information about Portland, Me. as well as about this unique community.
Maryland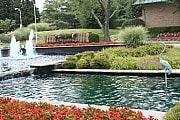 Leisure World of Maryland
Title: Leisure World of Maryland
This is a classic 55+ age-restricted community with considerable amenities.  It is probably the most popular one in the DC Metro area of Maryland.  It is very socially active but you do not have to feel you have to participate. It is very large with homes of a variety of types: condos, townhouse, singles, co-ops, estate and more.  Our review has lots of photos of the grounds and buildings.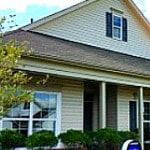 Heritage at St. Charles in White Plains
Title: Heritage St. Charles
55+ community in an area close to DC.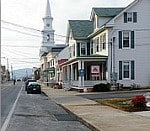 Street in Frederick Md.
Title: Retirement Frederick Maryland
Frederick is a city that will take you back to a time when the pace was slower and the air fresher.  It is near Hagerstown.  You have some nice choices in this area.  We reviewed 2 communities there.
Riderwood in Silver Spring
Title:  Riderwood Maryland
We attended the organized tour of this continuing care community.  Our review tells you what you can expect and shows you the amenities and apartments.  CCRC
Massachusetts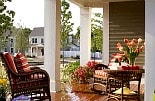 Red Mill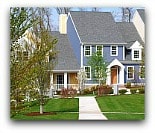 Westridge
Title: Traditional Neighborhood Design
2 communities, Red Mill and WestRidge, with village ambience and traditionally-styled by a popular Boston area builder.
New Jersey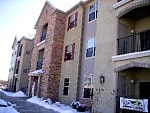 Siena
Title: Siena by JS Hovnanian
We were impressed with Siena by award-winning builder J S Hovnanian (yes brother of homebuilder K Hovnanian).  A good commute location to Philadelphia.  There are also rental condos.
See first page of New Jersey retirement communities (6 pages)
New York-Long Island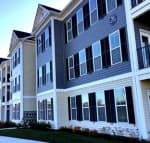 Westbrook Village - market rate condos and low-income condos on Long Island, NY.  New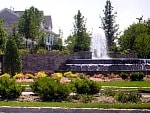 Encore Lake Grove
By WCI.  55+ in a central location on Long Island, NY.  Huge upscale shopping mall is across street and walkable for most. Whole Foods Market is also walkable.  Gated and manned entrance.  Condos with amenities.  Rentals not allowed.  One for your short list.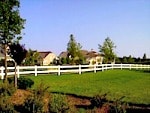 Encore Atlantic Shores
Another WCI condominium community on Long Island but further out East in a more rural area.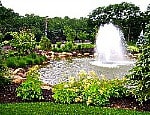 Stoneleigh Woods fountain at entry
Stoneleigh Woods - At Riverhead on East End of Long Island, NY.  Popular community in great location.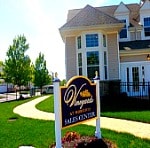 Vineyards at Moriches
Another very popular condo community on East End of Long Island that sold out fast.  They may have another phase but there are no immediate plans.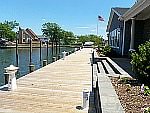 Hidden Harbor dock
Hidden Harbor has a dock and boat slips.

Glenwood Oaks Manufactured Homes on Long Island, NY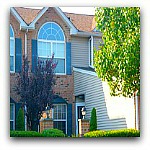 Fairfield Apartments Port Jefferson
Fairfield Apartments
Apartments that look like single homes with a custom feel.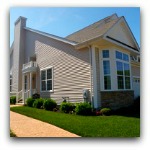 Luxury home community located in The Hamptons on the South Shore.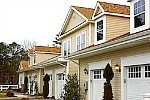 The Manors at the Colony Preserve
This is your chance to be a few miles from the famous beaches of Fire Island at Smith Point.  See our photos. 
See main page of 55+ communities on Long Island
Oregon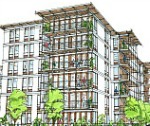 Cooperative Housing:  The Sheldon
This article was written for us by an excellent author with a great knowledge of Portland.  Although this community was never built, the article has lots of excellent information about co-op living and Portland, Oregon.
Pennsylvania
Home Towne Square
Home Towne Square near Lancaster
We visited this community while taking a weekend trip to the Lancaster Amish countryside.  We got some beautiful interior photos of these exquisite homes.  Must see.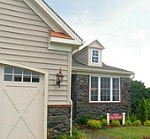 The Preserves
Summit Homes-The Preserves
Gettysburg, Pa.

Another community with that wow factor.  Geared to the active adult but not strictly for 55+.  Lots of interior photos.
See all 55+ in Pennsylvania
South Carolina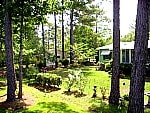 Jensen Myrtle Beach
Jensen Communities at Myrtle Beach 

Very close to Grand Strand and ocean amenities.  Manufactured and mobile homes.  Small pool and clubhouse.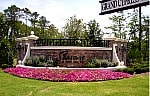 Seasons at Prince Creek Myrtle Beach
Upscale master community with multiple builders very near to Grand Strand and beaches in nice location in Myrtle Beach.
Virginia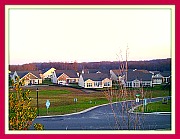 Celebrate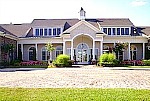 Potomac Green Clubhouse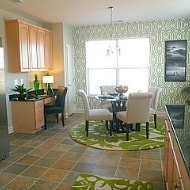 Gatherings at Wellington
Gatherings at Wellington by Beazer

This condo community is near sell-out perhaps due to its popular construction and layout of a low-rise elevator building.  Lots of interior photos.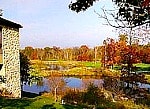 Lansdowne Woods - condominiums in a great location with outstanding amenities.  (Previously called Leisure World of Virginia).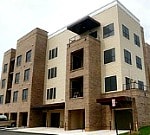 Sold out fast - By Pulte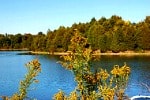 Trilogy Lake Frederick
Title: Trilogy Lake Frederick
This is the first community by Shea Homes in Virginia. The air is very fresh and there is a great boat launch adjacent.
Virginia is a large state with many community offerings for active adults.  See Virginia retirement communities for 55+.
Return to bestguide-retirementcommunities Home