55+ Communities Mid-year Review of Coming Soon Communities for
2021-2022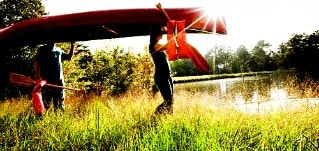 We have put together a list of coming soon communities starting with the mid-year 2021 and going through 2022.  This is not a complete listing of all communities.   Communities continue to come out even after this article. 

Contents
2021--An Unusual Year
Showing Instructions Changes
Contact Instructions Changes
Community Amenities for Staying Active During a Pandemic
About Pricing
New 55+ Community Listings that have just started mid-year 2021 or are coming soon for 2021 or 2022:  Arizona, California, Delaware, Florida, Georgia, Illinois, Indiana, Maine, Massachusetts, Minnesota, Nevada, New Hampshire, New Jersey, North Carolina, Ohio, Pennsylvania, South Carolina, Texas, Virginia, and Washington State
2021--An Unusual Year
This year has been a little unusual.  Most years the majority of communities come out at the beginning of the year bursting out like spring flowers and continuing through May. 
However, this year it is in reverse.  The Spring of 2021 was very quiet as far as new communities go but as the months went on I noticed an increasing number of communities coming out that it seemed like a delayed spring with a rush of new communities starting mid-year. 

Showing Instructions Vary
Since last March many communities began requiring an appointment to show model homes, due to Covid restrictions, as opposed to walking in to a Sales Center.  Showing instructions are unique to the community and the rules change.  New technological advances are now commonplace and communities may offer the following:  
Video Tours - very comprehensive when viewed with a sales representative. These are usually useful when you have narrowed in on a few communities that you want to know more about. (You must have a smartphone, computer, or tablet to view.).  Make an appointment.
Virtual Tours - You can browse these whenever you wish from the website with no appointment.  These are helpful when you are still reviewing many communities at the beginning of your search.
In-person Tours - If you choose to view the model, contact the sales rep for an appointment.  This usually happens when the customer is ready to buy.  Or the community may say it welcomes walk-ins.  The website should say.
There are other circumstances such as overwhelming buyer interest so some builders have had to halt showings temporarily to catch up. 
Making Contact With The Community
The VIP List is a helpful tool to keep updated to all the changes. If the builder has a VIP List (or by some other name) they will mention it on their website and invite you to sign up. This will give you updates regarding the status of the future community.  
You can also just call and talk to the company main office or direct to a sales rep.  We've listed phone numbers and showing instructions for your convenience.
Amenities to Stay Active
Many communities have walking trails, pools, fitness centers, yoga centers and for staying more active there are pickle ball and sports courts. Check to see what amenities are open.
Each community offers something different.  Socializing activities may still be a bit delayed and some regular activities temporarily deleted. 
Again, if you have questions, check with the community website, join the VIP List, or call. 

Starting Prices
A word about pricing:  It depends on the community but many communities do not include options in their starting prices stated or in other pricing.  So consider that you may pay more than the starting prices mentioned once you add in the options (land premiums can be considered options).  By making an appointment with an agent at the community you can get the full price of what you would need to pay when including options.
Many communities start out with prices that are lower and may raise their prices as the community develops.  I would think knowing where the coming soon communities are and getting in early would be ideal, but, of course, not always possible.  
You may also find that the community has incentives to purchase and they aren't always advertised on the website.  You need to ask.
(Verify all information with the community representative.)
 I hope you enjoy this list of "Coming Soon" communities.
active adult Community listings
Arizona 55+ Communities Coming Soon
Sterling Grove Villa Collection:   Toll Brothers - Surprise - This is in the master community of Sterling Grove where there are 55+ and regular communities.  For those who like condo lock and leave lifestyle, here is a coming soon villa collection near clubhouse amenities.  Views of golf course and mountains.  Not priced yet. Sign onto VIP List for updates. 844-836-5263 (online sales team)
California
Esplanade at Sommers Bend:   Now open in Temecula by Taylor Morrison - From mid-$600's - Models open daily - Schedule appointment - 951-355-7151
Regency at Folsom Ranch:   Toll Brothers - Folsom - single homes start low $600's.  Sign VIP List now.  Clubhouse, fitness, pools, dog park, sport courts and more. Golf at Empire Bay Golf. Preserved open areas.  Coming soon.  844-849-5263
Heritage Placer Vineyards:   Lennar - Roseville - Talk to a consultant or schedule a tour - 916-304-9711
Renata at Domani:  Pulte - Palm Desert - Coming - Palm Springs area - Gated, single-level homes.  VIP List now. Starting $399,990 - 760-477-4295 for info
Delaware
The Cascades:  By Lennar - New Castle - single ranch homes - coming winter 2021 - single ranch - Join VIP List - not priced yet - 610-606-1644
Auburn Square:    Smyrna - By Lennar - Coming Fall 2021 - first homes.  Kent County - single ranch - join VIP List - 610-606-1644
Florida
Del Webb Oasis:  Winter Garden, Orlando location - single family and villa homes.  Clubhouse and resort-like amenities. Coming: Late 2021 - Interest List: Yes - Contact:  David Sunday-Thursday 407-554-5356 - Price: Coming soon
Del Webb Bayview: Parrish, Fl. - 30 Minutes to Sarasota area - Ranch-style homes - Lifestyle Director to stay active.  Now Open - Contact:  Video Tours, Virtual Tours, In-person tours by appointment.  Also, digital home buying available.   941-417-0505
Del Webb Wildlight:  Wildlight, Fl. near Jacksonville and beaches.  VIP Interest List: Join now for updates.  Resort amenities with lifestyle director.  Price:  Coming Soon - 904-595-8357
Summer Bay at Grand Oaks:  St. Augustine - Coming early 2022. By Pulte.  Gated, 306 single homes, views. Join VIP List now.  Price: Coming - For more info call 904-604-6880.
Tohoque Reserve: Kissimmee - Now Pre-selling - By Del Webb - Singles and villas in a gated community. Price: Starting upper $200's.  Stay active with amenities here: clubhouse, pool, sports courts, dog park, fitness trail and connects to regional trail networks. Join VIP List. Walk-ins welcome. 407-554-5373.
Esplanade at Tradition:  Port St Lucie - By Taylor Morrison in master community of Tradition.  Medium to large single homes with resort amenities and Tradition Town Center.  Join VIP List now for updates. Prices coming soon.  877-889-7055 or Sales at 866-495-6006.
Georgia
Bennett Park:  Pulte Homes - Grayson - Coming Soon - Starting mid-$300's - Gwinnett County - small town ambience and near big city - ranch homes - VIP List now - 678-735-5558 for info
Lakecrest:   Pulte - Buford - Coming - $300's - Single homes near Lake Lanier with trail to lakeshore.  VIP List.  Call for info 678-661-4946
Glenhaven at Ridgewalk - Woodstock - David Weekley - Coming Soon
Illinois
Trillium Farm:  By Pulte - Winfield - Walk-ins welcome daily - starting price is high mid-$300's. Single ranches.  Near Cantigny Golf course and Blackwell Forest Preserve with trails.  630-381-5692
Indiana
Kimblewick - Del Webb - Westfield - Starting $280's.  Now Open - Single homes.  Amenities include trails, parks, clubhouse, pools and more. VIP List. Models are open daily - Also there is virtual and 1-0n-1 appointments available.  Call 317-559-8309
Maine
Edgewater at Hobbs Pond:  Wells - Coming soon pending approval
Massacusetts
Emery at Coldbrook Crossing:   Pulte - Coming to Sudbury (Boston area) Join VIP List now - not priced yet.
Minnesota
Bellwether:  Del Webb - Corcoran - Minneapolis area - Now Open - There's a small floor plan in the Garden Series - Pools, sport courts, fitness - Starting $360's - Small plans sometimes sell fast - Open Daily 952-229-0701 
Adelwood:  By Del Webb - Chaska - Now Open - Schedule a phone appointment or virtual online tour or visit sales center. Starting mid-$300's.  952-230-1466 - Open Daily
Nevada
Coming Regency at Stonebrook: - By Toll - Sparks - Schedule a tour or contact sales at 855-400-8655.  Priced in $400's.
Heritage at Stonebridge: - By Lennar - Las Vegas - Coming soon -  3 collections starting in $400's.  
New Hampshire
Atkinson Heights:   By Lewis Builders in Atkinson - Coming - luxury condos - 17th fairway of The Atkinson Resort and Country Club.  9 garden-style buildings. Units available in Fall 2021.  603-489-9449
Winchester Heights:   By Lewis Builders in Hampstead - Now open - model open daily - 9 multi-unit buildings. 603-489-9449
Canterbury Commons: Epping - 100 single-family detached homes coming.  603-231-4574 (Realtor)
New Jersey
Legacy Acres:  By Ryan - Berlin - Grand opening now - Single ranches starting low $300's - Shown by appointment only - 609-297-5577
Four Seasons at Colts Farm - By K Hovnanian - Howell
Hawk Pointe - By Ryan - Washington, NJ
North Carolina
Retreat at Cedar Crossing - By Toll
Esplanade at Northgate - Indian Head - Taylor Morrison - Coming early 2022
Ohio
Nottingham Trace:   By Del Webb - New Albany - Now Open - Single homes priced in $300's - Amenities include walking trails and connecting to park system - VIP List or Schedule a virtual tour or phone appointment with a rep - 614-662-4655 (Closed Thurs/Fri) 
Pennsylvania
Regency at Waterside:   Ambler By Toll - Coming Soon - Collections starting $500's-$700's - Single family and townhomes - Join VIP List for updates - 855-872-8205
White Springs at Providence: by Toll at Providence - from $500's. Carriage-style townhomes - Call 866-899-1979
Amblebrook:   By Lennar - Gettysburg - 38 homes priced in $300's - This area is easy to get to big city areas.  Call 888-214-2073 to schedule a tour.  This location may sell fast.
Del Webb North Penn:   Hatfield - Montgomery County - Coming early 2022 - Sign onto VIP List Now
Meadows at Hillview:  Just opened August 2021 by Lennar in greater Philly area.  Coatesville - single ranches priced in low $400's.  610-606-1644
South Carolina
Encore at Carolina Park 
Del Webb North Myrtle Beach - Coming Soon - Join Interest List now for updates.
Texas
Regency at Santa Rita Ranch:   Liberty Hill - Coming
Del Webb Fulshear:    Coming Summer 2022
Virginia
Four Seasons at Virginia Crossing - By K Hovnanian - Coming soon
Regency at Belmont - By Toll - Ashburn
The Groves at New Kent: - by Ryan - New Kent - Coming - 3-bedroom ranches starting in $300's
Regency North:  By Ryan - Fredericksburg - Coming Fall 2021 - Ranches priced in upper $300's - Join the VIP List  
Montebello:  By Del Webb - Sterling - Loudoun County - Coming soon - Starts $600,000's - Gated homes and villas - 703-650-5590
The Flats at Montebello:   By Del Webb - Coming soon - Elevator condos starting $400's.
Washington State
Regency at Ten Trails:  Toll Brothers - Black Diamond in King County - Luxury single homes - Join VIP List or call 844-845-5263
Read the latest review for the newest upcoming communities: