Military Retirement Communities
Jump to Listings of retirement communities for military.
Military retirement communities are communities that are in areas where military hospitals, VA hospitals and military bases are or cater to military.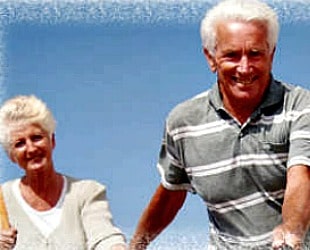 Military vets and spouses have many benefits from the VA they can ask about.
There are also benefits for the retired military for when they need nursing homes, home care or assisted living.  See our article for more about veterans assisted living information.

Retirement Benefits for Military
The majority of retired military are not aware these benefits for military are available and only a small percent are taking advantage of them. Some benefits are also for spouses.  

In addition here is a site with many resources for benefits for nursing homes, home care and assisted living: National Care Planning Council
Consultants page (we are not responsible for any referrals to other websites; our site is for information only--and please verify all information): Veterans Consultants
News:
The Department of Veterans Affairs has put out a press release with statistics about veterans homelessness.  Veterans homelessness has decreased 11% 2020-2022 and since 2010 55%.
Big News in Florida:

 There will be a new VA nursing home located in the Traditions community in Port St. Lucie, Florida, servicing the entire region.
Realtors now certified to be a "Military Relocation Professional" to help military active or retired in the home buying and selling process.  6800 already certified in the U.S.  Read the

NAR military article

here.
Also, there is a new VA Cemetery in California on the old Fort Ord base and called

Central Coast Veterans Cemetery

in Monterey County.   Accepting applications now.
Congratulations to New York State on their Grand Opening of

Help Buffalo II

, a low income apartment building with 14 units for homeless vets. It is located at 366 Broadway, close to downtown Buffalo, NY. 
Congratulations to Rhode Island on their new state of the art 204-unit

Veterans Home in Bristol

.

 Features new community-living concept.  Many local trades contributed.   
So proud of Meta Housing Corp., a large apartment development company of premier apartments, for focusing on the homeless problem in Los Angeles.  Homelessness has increased partly due to the higher rents in the area and many of the homeless are vets.  They are making available 40 new units in their new apartments in Palmdale. See

story

. 
Note:

 Some military retirement communities are now expanding their qualified residents to include government civil service employees and other public service employees. Others are allowing the general public or a certain percentage of same.  Check the military community for more regarding eligibility requirements. Ask what percentage is military retirees.

---
Best States for Military Retirement
We found this excellent set of data for military retirees for statistics and information and wanted to share it with you.  
Best Places for military retirees to live: Study by Wallethub.
Where do veterans live..
[Source: U.S. Census Bureau]
Veterans Statistics: The U.S. Census Bureau has come out with Infographics on veterans providing statistics. For instance, they note the top cities veterans live (not necessarily retired) are: Kileen, TX 28.9%; Clarksville, TN 24%; Jacksonville, NC 22.6%; Fayetteville, NC 22.1%; Hampton, VA 20.9%. There are also 2 million veterans in California and 1.6 million in Florida and Texas 1.6 million. 

VA home Loans:
Here is an article on VA home loans in retirement.
Homes for Heroes program:
Started in 2002, this program has expanded to 44 states offering military, active or retired, as well as fire, police, etc., a large savings back when buying, selling, renting or refinancing a home through their affiliates.  When you register for the program, you are referred to affiliates.  See complete details on their Homes for Heroes website.
 Communities for Residents with
Military History 

 



Texas | Washington State | Virginia | DC Area | Mississippi

---
Texas - San Antonio 
San Antonio - Gated CCRC has entrance fee. Cottages and apartments, services and amenities including transportation. Open to all branches of career military. See website for more details. Wait list. Also assisted living available and care.
7400 Crestway - 800-725-0083 Army Residence | Eligibility Requirements  
   _______Near Fort Sam Houston and Randolph Air Force Base_______
Military Retirement Communities in Washington State
DuPont - Puget Sound area and adjacent to bases and Fort Lewis golfcourse - their website says this is the only retirement community dedicated to military in the Pacific Northwest. Apartments, cottages and assisted living and memory care apartments. Luxury amenities. No buy-in requirement.
1600 Marshall Circle, DuPont, Wa. - 253-964-4900 Patriot's Landing
To quote a sentence on the Patriot's Landing website: "Independence is not determined by home ownership or living alone; it is determined by your freedom to make choices each and every day."
    _Ft. Lewis, McChord AFB, Naval Base Kitsap, Madigan Army Medical_  
 Virginia for Military
Fort Belvoir - By Sunrise Senior Living - resort-like independent and assisted living. Life care community 20 minutes to DC. Apartments and cottages. To qualify for life care at The Fairfax, see requirements.  Apartment homes and cottages.
9140 Belvoir Woods Pkwy - 703-348-1159  The Fairfax
Potomac Falls - Northern Virginia - Also continuing care community for retired military officers. Luxury amenities - Gated apartments, single manor homes and duplex patio homes. Community Outreach Program. Expanding their facilities to include Wellness Center, bistro and business center.
Now open to senior level federal employees, spouses and surviving spouses at GS-14 and above.
20522 Falcons Landing Circle, Potomac Falls - Falcon's Landing
McLean - Northern Virginia - a premier Lifecare retirement Community for Commissioned Military Officers and their immediate family, as well as select GS-14 and above Federal employees offering independent living with major expansion in process. Also offering assisted living, nursing care, and memory care (open to the public). 6251 Old Dominion Dr., McLean, VA - 800-451-5121  Vinson Hall
Williamsburg - For former officers of military and retired civic government - Active adult living and Lifecare community - Villas, apartments, and homes. Assisted living is open to public. Enclosed walkway to Cannon Community Center. Distinguished Williamsburg ambience.
6000 Patriots Colony Dr., Williamsburg, VA - 757-220-9000 - Personal tours Mon-Sat  Patriots Colony
 Maryland/Washington, DC
Located in Washington, DC, in 1962 became the first military retirement community in the U.S. It also lists assisted living and continuing care, memory programs and nursing among its services. "Residency..Is not limited by one's financial resources." Restricted to military officers and their families.
6200 Oregon Ave., N.W. - 202-541-0149 Knollwood Military Retirement Community
Armed Forces Retirement Home--DC Campus
Historic military continuing care community overlooks the Capitol. No costly initiation fees and affordable monthly fee if eligible. Wait list recommended.Some unique amenities: 9-hole golf, 2 fishing ponds, 6-lane bowling
3700 No. Capitol St., N.W. - 800-422-9988 Armed Forces Retirement Home
Mississippi
Armed Forces Retirement Home--Gulfport Campus
Gulfport - 2nd campus (the other in Wash., DC). Independent and assisted living with no expensive entry fees and reasonable monthly fees.  There is a wait list so check your eligibility and sign up now.  Amenities include outdoor swim pool, fitness center, library and more. 47 acres on the Mississippi Sound.
1800 Beach Dr., Gulfport, Miss. - 228-897-4410

Communities open to public but near military bases:
Southern California | Northern California | New York | Virginia | Florida | Louisiana | North Carolina | Colorado | Texas | Washington State
Some military retirement communities are well-located for military and have higher military populations.  Some of these are near bases and military hospitals and clinics and popular for their convenience.
Southern California - Riverside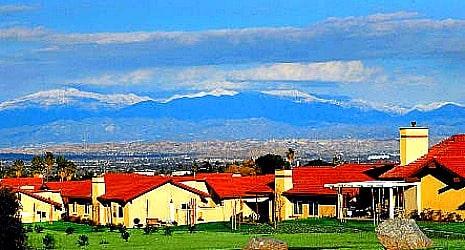 Altavita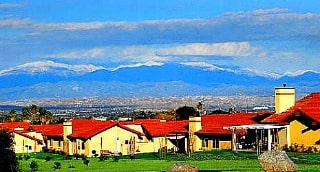 Altavita (formerly Air Force Village West)
Westmont Village - (formerly Air Force Village West/Altavita) No longer requires a history of military service.  Month-to-month rentals for independent living in houses and duplexes (rent plus small community fee).  Additional lifestyles include assisted living, nursing  - Riverside - Adjacent March Field -  Retirement resort community with amenities.  
They have an on-site health center which includes skilled nursing and a special care unit.  Month-to-month rental apartments. 
Assisted living includes housekeeping, 3 meals, utilities, transportation, etc.  Small entry and monthly fee. Apartments, duplexes and single-family homes. (verify all information)
It looks so comfortable and offers many services and amenities including unique ones like RV storage, golf cart access and more. 221-acre campus. You can visit in their guest house. This area's climate can't be beat.   Verify all information.
17050 Arnold Dr., Riverside - 951-421-8548   
    _________________Near March Air Reserve Base_________________ 
Also see Military YMCA of San Diego  

Go here to read our Expert Interview with AFVW 
"Military Retirement Living"
... no matter which community you are interested in,
we hope this article will be helpful
Update:  The former Air Force Village West is now called Westmont Village (all rentals) and eligibility requirements have changed.
National Medical Report Video featuring Air Force Village West (now Westmont Village):
Update: (Community is now named Westmont Village) (entrance requirements have also changed not requiring military history and all month-to-month rentals, but this is still a good video to watch just note updates to information on video):
Northern California
Paradise Valley Estates - Fairfield - No longer require a military background -  Minutes to Travis AFB.  CCRC - Great Northern California location - 40 minutes to San Francisco or Sacramento. Houses or apartments.     
2600 Estates Dr. - 877-817-3280  Paradise Valley
   ___________________Near Travis Air Force Base__________________ 
New York-Long Island
The Regency at Glen Cove - Glen Cove - Independent and Assisted Living - "Special benefits for veterans and spouses" The Regency at Glen Cove
Long Island also has a Vet Hospital, Veterans Cemetery and a Veterans Retirement home.
Virginia
Communities in Virginia open to public but popular with military:
Virginia Beach
Atlantic Shores - Virginia Beach - Convenient to commissaries and Space-A travel for retired military - home ownership of villa and apartment homes - dine on the boardwalk at Virginia Beach. Atlantic Shores
Dunbarton By Providence of Brookfield Homes 55+ community
Sinclair Commons Apartments Langley - Great amenities and spacious floorplans. 24-hour emergency call system.  Sinclair Commons Apartments
Florida
Air Force Enlisted Village Shalimar FL - A wonderful organization dedicated to surviving spouses of military. Subsidized housing for women requiring assistance. Air Force Enlisted Village
Communities in Florida open to public but popular with military:
Azalea Trace - Pensacola - Near naval air station by ACTS Retirement - CCRC with entrance fee and monthly fee - apartments - 10100 Hillview Dr., Pensacola - 

Fleet Landing Atlantic Beach - Just blocks from the Atlantic Ocean - Resort style amenities. Also assisted living and nursing available. Near naval station and Mayo Clinic. Off-base commissary and exchange nearby.  Continuing Care community.  Fleet Landing
Lake Ashton Lake Wales, FL - Large community of Single-family homes  on Lake Ashton. Lots of exercise opportunities.  4140 Ashton Club Dr., Lake Wales - 866-525-3274
Freedom Plaza Sun City Center - Active adult and Continuing care luxury community near AFB and VA hospitals. 62+ Freedom Plaza
Grand Horizon Homes Zephyr Hills - 20 minutes northeast of Tampa - New VA Center within 5 blocks from this gated premier manufactured home community - own land - 320 homes - Jacobsen Homes - Zephyr Hills is known for "pure water."  4021 Morris Bridge Rd. - Grand Horizon Homes - Jacobsen Homes
Fishhawk Ranch - Near Tampa at Lithia - reaching out to military families and seniors - 30 miles to MacDill AFB with a commuter transportation service to the base. Master community by Newland.
15921 Courtside View Dr., Lithia - 813-696-9317 (military consultant)
Article regarding retiring in Northeast Florida from Jacksonville Daily Record.
Louisiana - former military base
England Oaks - Central Lousiana at Alexandria - One of two communities by Front Porch that once were military bases. (The other in Florida.)  Conveniently located near Oak Wing Golf Club.  2 and 3-bedroom small square footage single-story duplex homes.  2-bedrooms start at $1175/mo (verify as rents can change).  Mature trees.  On-call lifeline units.  Low maintenance with month-to-month rents.
6956 England Dr., Alexandria - 800-786-6257
Texas
Communities in San Antonio open to public but popular with military:
One-third of residents of San Antonio are military (please verify all information.) Also Military and VA hospitals/clinics nearby. The Texas Hill Country is also very popular with the military. 
Blue Skies of Texas East and West (Formerly Air Force Villages I and II) Life Care community.
Two locations: one overlooks San Antonio and the other in the Texas Hill Country. Both communities offer a wide selection of home types from high-rise to garden to ranches. See website for details. All the services and amenities you could want in gated communities. I like that they are creating a town square feeling. Visit program includes a try-out program.
Contact them for new qualifications which includes non-military.  Near Lackland Air Force Base.
East: 4917 Ravenswood Dr., San Antonio - 210-673-2761 
West: 5100 John D Ryan Blvd. - 210-677-8666 Blue Skies of Texas
      _____Near Lackland Air Force Base._____ 

Towers on Park Lane - San Antonio - Co-op apartments in high-rise Tower.  Great amenities. 1 Towers Park Lane - 800-531-8496  Towers on Park Lane



  _Near Fort Sam Houston and Brooke Army Medical Center_ 
North Carolina
Communities in North Carolina open to public but popular with military:
Meadow Walk in Fayetteville - near Fort Bragg, Pope Air Force Base. Near Cape Fear Valley Medical Center. Many floor plans and custom options. Beautiful single homes feature nighttime security and maintenance staff. See local Realtors.
Carolina Highlands in Fayetteville - Condominium living - Many social activities, trips and some care options. Purchase or lease. 
Anderson Creek Club - Spring Lake - near Fort Bragg - This is an upscale resort community with many options for retirement living: an Inn, long-term residence, purchase homes, a 55 plus community and resort stays.  18 holes of championship golf.  Military discounts.  125 Whispering Pines Dr., Spring Lake
Washington State
Communities in Washington State open to public but near bases:  There are 7 bases in Washington State.
Communities Near Lacey:
Shea Homes at Jubilee - Lacey - Puget Sound living - Villas, cottages and estates.  Resort amenities include championship golf. Sold out. 
8536 Vashon Dr. NE, Lacey  - See Realtors for resales.
Laurel Oaks - Lacey area -  manufactured homes by Lakeshore Communities - Gated and near golf.  RV storage.  1800 Marvin Rd., Lacey - 360-923-4225 

Golden Rose - mobile home park in Puyullap area.
Colorado - near bases
Communities in Colorado open to public but popular with military:  There are 6 bases in Colorado.
Liberty Heights - Colorado Springs - Overlooks Air Force Academy - 50% of residents are military.  CCRC - apartment-styled homes.  Liberty Heights
Fairway Villas Denver - New 55+ ranch homes by Oakwood Homes at Green Valley Ranch Golf Club.  Near Denver Airport.  From low $300's.
Ph: 303-486-8915 - New home information

Cumberland Green - Fountain -  Near Fort Carson and Peterson Air Force bases minutes away - this is not for over 55 - from high $200's by Oakwood Homes.
Heritage Todd Creek  Thornton - New ranch and villa homes by Lennar for active adults from $300's. - amenities include golf, clubhouse, salt water pools.  Golf cart community.
720-685-0873 - 8585 152nd Lane
Heather Gardens - Aurora - Resale ranch homes - Amenities include 9-hole golf and many social clubs.  Active adult community.
Ph: 303-755-0652 - 2888 Heather Gardens Way
Financial Information for Military:
Taxes
Most states have some state tax exemptions for the military. Some are better than others. Here is a list of states that have no state tax on retirement pay for military.  (Verify information)
Alabama; Alaska; Florida; Hawaii; Illinois; Kansas; Kentucky; Louisiana; Massachusetts; Michigan; Mississippi (see conditions); Nevada; New Jersey; New York; North Carolina (see conditions); Oregon (see rules); Pennsylvania; South Dakota; Tennessee has no earned income tax; Texas; Washington; Wyoming.
Kiplinger Financial Guide:  Financial Guide by Kiplinger for Military 
State Veterans Homes:
The veterans home on Long Island, NY is associated with Stony Brook University.
The National Association of State Veterans Homes has a directory for locating these facilities.  Each facility differs in their rules, regulations and requirements.
VETERANS HOMES NEWS: 
VA Nursing Homes and Living Centers:
The VA offers veterans who qualify nursing homes and living centers:
Community Living Centers
Community Nursing Homes
State Veterans Homes (owned and managed by the state)
Services may include hospice and palliative care.
A Personal Story
My husband spent time in a VA Nursing home.  Everyone from the heads of departments to the lowest cleaner treated him with the utmost respect and cared for him with unconditional love. I'm talking about the people who cared for him. They were organized, efficient and most of all caring. There was a different attitude than at other nursing homes he had been in.  It was as if he was one of their own family members.
It is hard to explain but I can see this is why we should support military facilities and communities.  I can't vouch for all facilities of course, but it is worth checking out.
Family Caregivers VA Website:
New Government Site: Where Caregivers can Find Service

Transitional Housing for Military vets
Valley Brook Village by Community Hope in Lyons, New Jersey, Somerset County, for homeless Vets:  For homeless or struggling vets for temporary and permanent housing.  Always check with your local county Housing Authority for similar programs for vets.  They hope this will be a model program for all states.  973-463-9600
The VA has stated they have a goal to end Vet homelessness.  Hotline: 877-424-3838
Attention Landlords and Others Controlling Housing--dont forget our vets in a time of higher home prices and housing shortages:
The VA has guidance and assistance for those who want to aid a vet in obtaining housing.  If you control any type of housing and want to help, reach out to the VA for their direction and toolkits.
Builders Offers for Military at time of Purchase:
Many retirement community builders have offers for our military.  Please check at individual communities that may or may not have the information on their website.  Please verify all information as it can change and check the websites for further information especially as regards qualification and communities.

Most Viewed on this page*:
| Name | Location | Link |
| --- | --- | --- |
| 1. Patriots Landing | Washington State | More |
| 2. The Fairfax | Virginia | More |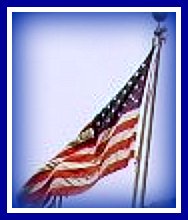 Also read the article on assisted living and VA benefits for veterans.