Expert Interviews...all original  articles
Read these articles and expert interviews for detailed information on retirement communities and related topics from the people who are in the middle of the action.  They rarely give interviews yet they have the outstanding knowledge you need of the areas they live in and the communities they develop.  
All photos are provided by the communities.
Most recent interviews:
Newest article:  Social Distancing at 55+ Communities - Why do we need to know this?  The population of 55+ communities is seniors.  Seniors have been the most impacted by the recent Covid-19 virus.  This gives some guidance in what to expect and what to ask about when you visit or talk to a rep at 55 plus communities.  This article is not by an "expert" in the field but one who is naturally curious about the effect of coronavirus on communities going forward.
Written for us by a professional university librarian. Lists information and activities for seniors in today's modern libraries.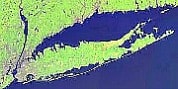 Long-time resident tells you where the water activities on Long Island, NY, are.
archives:
| | |
| --- | --- |
| | From the Highland Green community near Portland, Central Coast.  What is it really like to live in Maine.  What do the locals think?  Read the Maine Living article.. |
Idaho:
Massachusetts:
Oregon: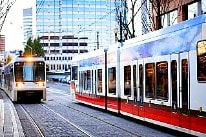 The other Portland in Oregon.  This town is a hot retirement area. Our expert can fill you in. Read all about Portland Oregon lifestyle.. 
California:
| | |
| --- | --- |
| | Carmen Seymour, Marketing Vice President of the largest military community in California, formerly called Air Force Village West.  |
Arizona:
| | |
| --- | --- |
| | |
Texas:
| | |
| --- | --- |
| | One of the most popular areas ever for seniors and retirement! Now we get the scoop from our authors who know the Hill Country well!  One of our most popular articles.  If you are a cowboy at heart, read this article.. |
Hawaii:
| | |
| --- | --- |
| | Yes you can move to Hawaii, especially with these tips from Joanne.   She did it.  Read and dream about living in Hawaii... |
Washington State:
| | |
| --- | --- |
| | The owners of a mobile/manufactured homes community tells you all about this fascinating area.  A great article about life in the Puget Sound area... |
Specialty Articles by Experts:
This is where you are:
Interviews with Experts