Senior Apartments 


... 55+ apartments
choose senior citizen apartments for ultimate flexibility 

Go to Apartment Index for all Categories of senior apartments
Jump to Table of Contents on this page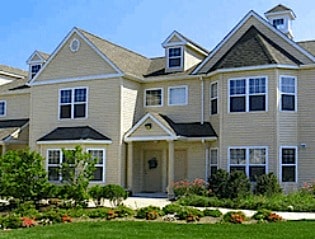 Modern Senior Apartments
Renting senior apartments offers the greatest flexibility.  When renting, your savings can be used for other investments rather than home purchase.  (Check with your financial advisors.)
Statistics show about 25% of seniors rent and the numbers have been increasing.  Many newer senior apartment communities look like modern condos.  Apartment living can be very upscale. Read the review.
do 55+ apartment communities have amenities for staying active?
55+ apartments are for active adult living and may include a clubhouse, a pool, spa, tennis court, fitness center, recreation, social events, and more.  
are these market rate senior apartments?
Yes, the apartments listed here are market-rate.  Market rate means the apartments are priced at what the market will bear.        
If you are looking for low income senior apartments, go to age-restricted low income rentals on this site.  Your income must qualify and there may be other requirements.   
---
senior apartments in the nort

heast
New York
|
Long Island, NY
|
Maine
|
New Hampshire
|
Connecticut
|
Massachusetts
|
New Jersey
|
Pennsylvania
new york and long island luxury apartments for 55 and over
Long Island  |  Hudson Valley   |   Mount Vernon  |  Peekskill  |  Highland  |  Clifton Park  |  Saratoga Springs   |   Syracuse  |  Buffalo  |  Greece  |  Amherst  |  Rochester    |   Gerry  |  Utica
long island, ny, senior apartments 
Separate Pages for Long Island:
hudson valley new york apartments for seniors
Highland
Towns within 15 miles of Highland: Poughkeepsie, Milton, Clintondale, Lloyd, Hyde Park, Fairview, New Paltz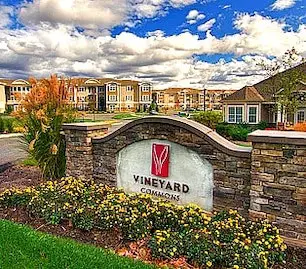 Vineyard Commons Apartments
Photo by Jaime Martorano
$$$ Vineyard Commons -  Highland is a small town on the West bank of the Hudson River - 2- and 3-bedroom luxury apartments in the Hudson Valley wine country - indoor pool and spa, walking trails. W/D, hardwood floors (verify). Pricing starts $2000's (verify rents as they can change).
300 Vineyard Ave. - 914-610-3662

mount vernon
Towns within 15 miles of Mount Vernon: Scarsdale (8 mi.), Eastchester, Tuckahoe, Bronxville, Greenille, Edenwald, Pelham
Transit: Near Metro North
$$/$ Lohman Village - Mount Vernon - Village-styled community of rental town homes at The Wartburg - Clubhouse and beautiful gardens and gazebos on 36 acres.   Also, now: affordable senior housing apartments.
Homes: Townhomes and apartments
Services: Independent living, Assisted living, in-home care, memory care, respite, nursing home, adult day care,rehab, caregiver support
Entry fee: No - you can have continuing care with no entrance fee.
Awards: Best Nursing Home
One Wartburg Place Mount Vernon (Westchester) NY, - 914-513-5444
peekskill
Towns around Peekskill: Cortlandt, Buchanan, Montrose
Transportation: Train to NYC (41 miles), bus service
Healthcare: Hudson Valley, VA Hudson Valley 
$$ Drum Hill Senior Living - Peekskill - Independent living for 62+ with services - meals, housekeeping, beauty salon, activities - 120 studios and 1 and 2-BR apts - building is a historic landmark that overlooks the Hudson River.
90 Ringgold St., Peekskill - 914-788-8860
Other areas of New York 
clifton park
$$ Bentley Condominiums - 20 miles to Saratoga Springs - Rent or buy condos - luxury 1 and 2 bedrooms in 4-story building - Fitness, card room, community center. Rents start $1400's for a 2-bedroom (verify as rents can change).
saratoga springs
The Summit of Saratoga - Independent apartment community for 55+ with wellness programs, concierge, Lifelong Learning, pool and more.
3-story building of 110 1- and 2-bedroom apartments featuring granite counters, washer/dryer, balcony or patio, garage available, and more.  Minutes to downtown Saratoga for dining and shopping.  Senior living with no entrance fee.  Summit also has communities in nearby Glenville and Greenbush.  1 Perry Rd., Saratoga Springs - 518-430-2136
syracuse
$$ Brookdale Summerfield - Syracuse NY - By Brookdale Senior Living. - Independent living in garden apartments that look and feel like home in the countryside.
Ph: 315-329-6593 - 100 Summerfield Village La., Syracuse
buffalo
$$ Amberleigh at Williamsville - Buffalo suburb rental retirement - 23 landscaped acres - no entry fees 
Ph: 716-689-4555
greece, ny senior apartments
$$ Fleming Point by Holiday Retirement at Greece, NY
Ph: 585-262-4090
amherst
$$ Montgomery Park at Amherst by Holiday Retirement Corp. Apartment homes with services.
Ph: 716-688-7880
rochester
$ Greenwood Cove - Henrietta near Rochester - 1 and 2 bedrooms by Morgan Communities from $900's (verify as rents can change). Features include washer/dryer in apartment, community room, intercom, garages, some utilities included.
50 Fairwood Dr., Henrietta - 585-292-5440 - Open Mon-Sat
Hickory Hollow - Spencerport - 10 minutes to Rochester and walk to village. - Duplex homes with garages for rent. Community activities.
27 Caraway Lane, Spencerport - 585-352-0546 - Open Mon-Sat (hours vary)
$ Long Pond Garden Senior Apartments - Greece - Studio, 1 and 2 bedrooms. By Morgan Communities.  49B Demeter Dr., Rochester - 585-225-6788 - Open Mon-Fri
$$/$ Parkwood Heights Near Rochester - senior apartments or villas - 50+ Ph: 315-986-9100 - 1340 Parkwood Dr., Macedon 
gerry
$$ Heritage Village Retirement Campus - Gerry, NY cottages and apartments on a rural 100-acre campus 
Ph: 716-985-6839
maine senior citizen apartments
auburn
$$$ Schooner Estates - Auburn - central Maine Independent and assisted living - 24 hr security - 1 and 2-bedrooms.
Ph: 207-784-2900 - 200 Stetson Rd.
The page for communities in Maine  has more listings of apartment-type homes.
new hampshire 55+ apartments
East hampstead
The following is for 55+ at reasonable rent by  Lewis Builders:   
$ East Village Apartments  - E. Hampstead NH by Lewis builders - all non-smoking units - one-bedroom starts $700's/mo. (verify) Ph: 603-362-5333
hampton
Appleton Oaks is located in the Seacoast area less than an hour drive from Boston near Portsmouth and 5 minutes to coast.  Good for when you want an apartment that feels like a home. Comprised of contemporary-styled luxury low-level 1- and 2-bedrooms in elevator buildings.  Some amenities:
Washer/dryers in home 
Garden areas  
Heated underground garage 
Controlled access 
241 Drakeside Rd., Hampton - 603-758-1201 - Open weekly during office hours or weekends by appointment.
dover
The following is by Holiday Apartment Communities:  
$$ Maple Suites Independent living by Holiday - Dover - Apartments offer help with meals, housekeeping and more.  Near Portsmouth. 
Ph: 603-319-4011 - 30 Holiday Dr., Dover, NH
west lebanon
$$  The Ridge at Quail Hollow - 232 1 and 2-bedroom market rate and affordable apartments for ages 62+ starting $600's (affordable) and $1100's (market rate).  The most recent phase, The Ridge, is slightly higher rents. (Verify as rents can change.)
Part of Quail Hollow which also has owned cottage homes.  Recreation and social activities and more.  LL Bean is located here as well as Dartmouth College.
69 Lily Lane - 603-653-3000 Ext. 2 for more information
connecticut over 55 apartments
Middletown
$$ Heritage Commons - by Bridgestone Realty Corporation - Middletown
Phone: 800-572-1221
west hartford
$$ Chatfield by Brookdale Senior Living at West Hartford - 11 acres off of interstate 84 - walk to shopping and restaurants.  Studio, 1 and 2 bedroom. Independent living. Brookdale has 547 properties in 35 states.
Ph: 860-561-1669  - West Hartford
massachusetts
boston area-quincy
$$ River Bay Club - Quincy in Boston area - Independent and assisted living in medium-rise building.  Some views of Quincy Bay. Ph: 617-472-4457 - 99 Brackett St., Quincy, MA
new jersey
ledgewood
$ Lakeside Village Ledgewood - Affordable by Continental Properties
Ph: 973-584-0004
woodbridge township
$$ Woodbridge Hills - Woodbridge Township - Middlesex County - on 21.7 acres - active lifestyle for renters by Continental Properties - 1 and 2 br units.  Ph: 732-636-5190
edison
$ Village Court Seniors by Continental in Edison - affordable
Ph: 877-421-3863 ext. 81294
cinnaminson
$$ Siena Leasing - 470 Rte 130, Cinnaminson, NJ - Commute to Philadelphia -This is a condo development with a group of them for rent. 2-bedroom plans.  See our review of this elegant development.  Check for availability.  Cove Property Management.
Ph: 856-786-0252 - 1411 Siena Dr., Cinnaminson, NJ
West deptford - gloucester county
$$$ Cove - Located within the RiverWinds golf community for 55+ - The latest interior upgrades such as quartz kitchen counters (verify).  1 and 2-bedrooms and penthouses.  In-home washer/dryer, gas range, balconies, resident lounge and garage parking.  370 Grove Ave., West Deptford - Open M-F daily except lunch hour - Call 856-845-3331
pennsylvania
bucks county
$$ Heathergate at Oxford Valley - Luxury apts on 17 acres in lower Bucks County - Amenities include clubhouse, pool, recreation, social activities and more.  Contemporary style and modern conveniences. 
8101 Font Hill Court, Langhorne - 267-202-0034

lehigh valley

$$ Horizons at the Village at Whitehall - 2 and 3-bedroom luxury apts - Amenities include community center, pool, spa and more.  3108 St. Stephens Lane, Whitehall - 855-627-8985 (leasing)
pittsburgh/western pa area

Several retirement communities by UPMC Retirement Villages developed by University of Pittsburgh Medical Center.  
Beatty Pointe Village - Monroeville 

Lighthouse Pointe at Chapel Harbor Pittsburgh

Seneca Hills Village at Verona

Strabane Trails Village at Washington

Vanadium Woods Village at Bridgeville

Village at Hampton Fields

 at Allison Park
Ph: 1-800-324-5523 - General information
$Bridgeview - Small community of 1 bedrooms on a 12-month lease.  62+ or disabled.  By Conifer Living.
513 Main St.,Emlenton - 724-867-0663

---
philadelphia
$ Walnut Park Plaza - Philadelphia - 55+ building with elevators - studio, 1 and 2-bedroom units with hardwood floors and free utilities (verify). Front desk operates 24 hours.  Low Income.
Ph: 215-474-6300 - 6250 Walnut Street 
montgomery county
$$$ Canvas - Those looking for an award-winning luxurious apartment community with senior living enhancements that make it feel like home may find it here. 
Walkable areas
Numerous restaurants within walking distance (verify)
2 bays for food trucks
1-bedrooms start $1800's; 2-bedrooms start $3000's
Pool, Fitness Center
Pet Space
Less than an hour to Philadelphia
Yoga space, event space, and much more.
101 Bryce Lane, King of Prussia, Pa. - 484-403-4397 - Call for Tour
Top of Page
senior apartments - midwest region
The Midwest region has some of the lowest apartment rents in the country.
Illinois
|
Iowa
|
Mich
|
Ohio
|
Wisconsin
|
Kansas
|
Nebraska
|
Indiana
|
Missouri
illinois

chicago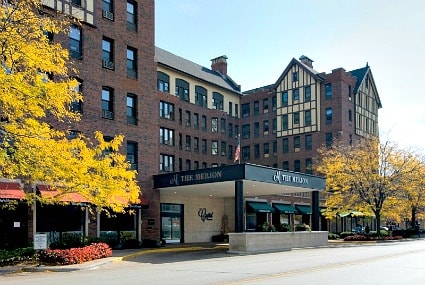 Photo by The Merion in Chicago - Featuring a salt water pool (verify).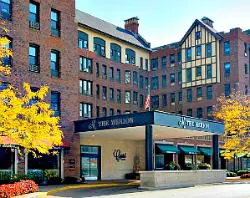 Photo by The Merion in Chicago - Featuring a salt water pool (verify).
$$$ - The Merion - North Shore - Evanston - Fully furnished studio, 1- and 2-bedroom apartments.  Start prices are $2000's/month with 13-month lease (verify as rents can change). 
Natural Oak Flooring, Granite countertops, and stainless steel appliances
Wellness Center with services
Key Card Entry
Daily housekeeping and fine dining meal plan included
All Utilities
Emergency Pull Cord
Trips to Northwestern University and more
Events and Activity Calendar
Much more
Tower of 65 apartments with Saltwater Indoor pool (verify).
1611 Chicago Ave., Evanston - 877-343-0506 - Daily Tours
$$$ The Hallmark - Chicago area - by Brookdale - Views of Lake Michigan and Lake Shore Drive - near world famous restaurants, shopping and museums.
$-$$ Mayfair Commons - For 62+ - Studio, 1 and 2-bedrooms - Central Air, heated garage, on-site laundry, social activities.
4444 West Lawrence, Chicago - 773-205-7862 - Open M-F for leasing 
springfield
 $  Cedar Point Apartments - There is a senior building with elevator in this complex - swim pool, tennis, community center, w/d hookups.
1666 Seven Pines Rd., Springfield - Open M-F, Sat. by appt. 888-698-2192
rantoul (champagne/urbana area)

$$  Twin Lakes - Villas with 1-car garages, full-size w/d in each home - community room, business center, and library.  Walking trails. Central air.  405 Twin Lakes Dr. - 888-210-8591

iowa
dubuque
Applewood Sr Apts I and II  -  Affordable apartments at 3125 and 3175 Pennsylvania Avenue, Dubuque, IA
michigan
detroit
Grand Court Novi - Detroit area - Views of Walled Lakes - by Brookdale
Conner Creek Elderly Detroit by NRP Group
Ph: 313-366-9422
Eastside Detroit Elderly Detroit by NRP Group
Ph: 313-822-1702
ohio
Cleveland  |  Delaware (Columbus)  |  Huron  |  Solon  |  Parma  |  Toledo  | Twinsburg
cleveland
Cornerstone - Cleveland - by NRP Group
Cornerstone Senior Apartments - Cleveland

delaware, ohio/columbus
$ Riverside Landing at Delaware Place - Villas and 4-story elevator building. One and two-bedroom apartments.  Washer/Dryer connections. Central air.  Shops and restaurants nearby. Columbus area.  Affordable housing.  One person's income is limited to $32,100 (verify).
351 South Sandusky St., Delaware, Ohio - Ph: 740-417-4901
$Hawthorne Village - Columbus - 1 and 2-bedrooms in 4-story building. New contemporary style.  Laundry facilities on each floor.
750 West Rich Ave., Columbus - 614-227-0547

huron
The Reserve at Lakeview Landing - Midrise elevator building of 1 and 2-bedroom units and villas. Desirable location. Newest amenities such as porches and island kitchens (verify).  Community room and more.
Ph: 866-245-1477

solon
$ Carrington Court - Solon, Ohio - 1 and 2 BR apts from $900's (verify). Luxury features.  20 miles to Cleveland.  Washer/dryers in apt. and walk-in closets.  More luxury features.
Ph: 440-248-1815 - 34500 Brookmeade Court
parma
$ Parma East - Parma, Ohio - 1 and 2 bedrooms from $500's for 62+ - one year lease - Open daily, weekends by appt. 
Ph: 440-888-1044 - 2401 Snow Rd.
toledo
Collingwood Green - One and two-bedroom, garden-styled, in elevator building. Clubhouse features Fitness Center, Business Center and Library.  Near historic district. Central air. Views.  Phase 1 and 2.  Income limits.  Division Street.
Ph: 877-904-0924
twinsburg
$ Arbor Glen - Twinsburg - 1 and 2 BR's from $900's - Heated indoor pool and spa, clubhouse and more.  25 miles to Cleveland.
Ph: 330-963-3360 - 2639 Arbor Glen Dr. - Open Daily
wisconsin
milwaukee area
Towns around Milwaukee: 
Brown Deer, Waukesha, Bayside, Glendale, Shorewood, West Allis, Southgate, Cudahy, Greendale, Greenfield, New Berlin, Wauwatosa, Menomonee Falls, Brookfield, Muskego.
Franciscan Villa South Milwaukee near Lake Michigan - supported by Catholic
Felician Village Manitowoc, Wisconsin - Catholic seniors independent housing.   Felician Village is located near Lake Michigan.  80 miles to Milwaukee.
Algonquin Manor - Brown Deer 55+ - 5005 W Bradley Rd., Milwaukee - 414-357-6962
Aspenwood Glen - near Brown Deer - 55+ market rate and affordable 1 and 2 bedroom homes - 6125 Bradley Rd., Milwaukee - 414-586-9220
Bradley Manor - 4527 W. Bradley Rd., Milwaukee - 414-371-9590
Brookfield Highlands - Spacious 1 and 2-bedrooms, up to 1200 SF.  Luxury features such as heated underground parking, microwave oven, locked lobby, central air.  
20825 George Hunt Circle Ste 712, Waukesha - 262-798-9898
Forest Hill Highlands - On 94 acres of wooded setting - elevator buildings and locked entrances.  For moderate income seniors.  
8930 W. Highland Park, Ste 109, Franklin - 414-425-6611 Open Mon thru Sat 10-4
The Highlands on Wildwood Lake - luxury apartments on lake with walking trails. Elevator building and locked entrance. Heated underground parking. Activities.
Lake Park Dr., Menomonee Falls - 262-251-9999  New Phase in 2014
Highlands at Riverwalk - One and two bedrooms - hair salon, Fitness Center, walking trails, heated underground parking, Fireside Room and more.  Suburban.
10954 N. Cedarburg Rd., Mequon, WI - 262-243-8888 - Open 10-3 Mon thru Fri or appt.
kansas
wichita
Reflection Ridge - Wichita - 1, 2 and 3-bedroom apts - No smoking - spa/fitness - month-to-month leases.  Near golf.  Some meals and housekeeping.  Country club ambience.
2300 No. Tyler Rd., Wichita - Phone: 316-854-5053
nebraska
omaha/lincoln
Maple Ridge - Omaha - 1, 2 and 3-bedroom apartments - month-to-month leases - Restaurant with waterfall view and more on site.  Meals and housekeeping included in rent.  Washer/dryer hookups.  Spa.   
3525 No. 167th Circle, Omaha - Ph: 402-403-0178
Walnut Grove - Omaha - Near Walnut Grove park - 1 and 2-bedroom apartments. Light housekeeping - Amenities include spa/fitness.
4901 So. 153rd St., Omaha - Ph: 402-403-4246
Savannah Pines - Lincoln - By Resort Lifestyle communities - 1, 2 and 3-bedroom apartments with meals and housekeeping included in month-to-month rent.  Social activities, spa, washer/dryer hookups and more.
3900 Pine Lake Rd., Lincoln - 402-261-0905
indiana
Indianapolis area

Meredith Meadows - Noblesville near Indianapolis by NRP Group
Athena Center Sr Apts - Crawfordsville - 45 miles to Indianapolis - affordable housing for active seniors - 210 E Jefferson -  765-359-0613 
New Thornbury Pointe - Avon - 1 and 2-bedroom, single story cottages or elevator building - Fitness, computer center, social activities. By NRP
1055 Banham Court, Avon - 317-271-7533 - Open Mon-Fri - Wknd by Appt.

columbus, indiana
Central Park Place - one and two bedroom units in a 3-story building. Central air. Fitness Center, activities and more. Affordable housing. 
Ph: 877-328-2498 - 13th St. and Michigan Avenue

kokomo
The Residences at Washington Street - 54 1 and 2-bedrooms apts. in elevator building - Community activity area, Fitness Center, Business Center. Secured intercom. Full-size washer/dryer. From $400's-$700's (income restrictions).
400 N. Washington Street, Kokomo - Ph: 866-835-2760

muncie
The Lofts at Roberts - One and two bedroom apartments - open floor plans with spacious bedrooms and bath.  Community areas, activities, Fitness and more.  From $400's.   420 So. High St., Muncie
Ph: 888-216-0384

missouri
kansas city
Grand Court - Kansas City - Quiet wooded area - Near St. Joseph Health Center - shops and restaurants by Brookdale
Riverstone - Kansas City - Studio, 1, 2, and 3 bedroom units - month to month leases - light housekeeping.  Guest suite. Amenities include spa/fitness, restaurant and more.
9000 No. Congress Ave. - Phone: 816-399-0732
southwest region
Arizona
|
Nevada
|
New Mexico
|
Texas
|
Colorado
arizona
Tucson  |  Sun City West  |  Glendale  |  Peoria  |  Mesa

tucson

Manor at Midvale - Tucson by Holiday Retirement
The Country Club of La Cholla - Tucson - Catalina foothills -  luxury 1 and 2-bedroom apartment homes and Casita plan.  Also respite and snowbird rentals.  Independent living includes housekeeping and some meals.  Social activities, pool, spa and more.  Call for tour and free brunch (verify).  Lovely floor plans.  Near Northwest Medical Center.
8700 N La Cholla Blvd., Tucson - 520-333-6364

sun city west
The Madison - Sun City West by Holiday
Glendale
Thunderbird Retirement Resort - Glendale
Ph:  602-938-0414
peoria
Casa Del Rio - Peoria  
Ph:  623-974-4700
mesa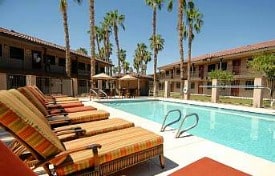 Mesa Royale 55+ community poolside
Mesa Royale Senior Community - North Mesa, Arizona -  Premier active adult community of apartment homes.
It is sited on the Royal Palms Golf Course.  Amenities include pool, fitness center,  and more.
Studios, one, two, and three-bedroom apartments with 12 or 6-month lease; check for availability of three-month leases. 
Ph: 480-827-0407 - 1825 North Stapley Dr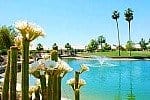 Sun Villa 55+ Apartments
Sun Villa Apartments - Mesa - Studios start $525 and one bedrooms $657. Some short-term furnished (higher rent rate) for winter residents. Many outstanding amenities and activities.
Sun Villa states, Our "ramada" which refers to our courtyard area which has bistro-style patio furniture, gas BBQ grill, water feature, and the ramada itself is the wood pieces that hang over the courtyard to provide partial shade. This comes with a Myst system as well."  
650 So. 80th St., Mesa - Ph: 480-984-5046
nevada
las vegas area
$$ The Willows - Las Vegas - By Carefree Senior Living in Summerlin area.  Red rock views, clubhouse, pool, business center.  Gated, 1 and 2-bedroom plans from $1100's (verify as rents are subject to change) and also offers  short-term leases. Activities program. Near medical facilities and local casinos.  
888-468-8986/702-395-2775 - 3250 Town Center Dr., Las Vegas
$$ New  Red Rock Pointe -  Spring valley area - Luxury studio, 1, 2, and 3 bedrooms with dining and housekeeping programs.Month-to-month rent - resort dining - 4445 Grand Canyon Dr., Las Vegas
The following are by Overture Carefree Living - Las Vegas. Please verify all information and prices as it can change daily especially with pricing specials. The website lists current availabilities and pricing. There is a big difference in the amenities at each community so check each one from their website. See the link below.
Note: These rental communities allow pets upon approval (please verify with the community and the requirements for size vary at each location. They welcome snowbirds and some have short-term leases.
Destinations at Spring Valley Highlights: Near "the strip." Resort-like. Studios, 1 and 2 bedrooms available.  From $1087. (verify)



             Ph: 855-979-8448
             Ph: 702-800-4028
             Ph: 702-800-4033
         Ph: 702-800-0029
For the most accurate and up-to-date information, please personally check all information.
new mexico
albuquerque
Albuquerque Grand - Independent living with assisted living available.  On-site meals and housekeeping.  Also beauty/barber shop.  Activities. Need extra help?  It is available at additional cost if you need it.  High-rise building with many floor
plans.
1501 Tijeras Ave. NE, Albuquerque - 505-842-1972 
texas
San Antonio  |  Houston  |  Dallas/Ft Worth/Plano  |  Austin/Hill Country
san antonio
$ The Alhambra in San Antonio - Developed and managed by award-winning NRP Group.  7130 New Laredo Highway - 5 minutes to IH35 and 2.5 miles to South Park Mall, Target and Sams Club. 1 mile to Southwest General Hospital. Gated entry, clubhouse, Fitness center, pool, computer center, picnic area, activities and more.
Large apartments - One bedroom starting at $530/mo and two-bedroom/two baths starting at $637/mo.
Independence Hill for 62+ San Antonio
houston
$ Commons of Grace  -  NRP Group in Houston - Also brand new spacious apartment homes. Immediate moveins available (check with community for availability) On metro busline. 1-bedroom starting at $601/mo and 2-bedrooms/2 baths starting at $707/mo.
$$Gibraltar Senior - Clute, TX -  1 and 2-bedrooms - Gated with clubhouse, pool, social activities -  Contemporary-style with homey ambiance.  NRP Group
201 Verde Dr., Clute - 979-265-8000 - Open Mon-Fri
Overture Tanglewood with Soul services program - exciting modern features such as nail services, pet wash, Chefs Demo kitchen, and resort pool.  Luxury interior amenities.  VIP list forms now.
504 Bering Dr., Houston - 281-217-9595
dallas/fort worth/plano

$$ Brookdale Arlington - Independent living apartments - access to meals.  Near Ft worth and west of Dallas.  Beauty/barber, concierge and more.  1250 W. Pioneer Pkwy, Arlington - 817-385-6339 
$$ Brookdale Ridgmar (formerly Town Village Ridgmar)  - Independent living with services - Fort Worth - North of Austin near Dallas - 2151 Green Oaks Rd. - 817-405-6213
New The Reserve at McAlister - 1 and 2-bedrooms - social activities, pool and more.  Income-restricted.  One person not to exceed $29,280 (verify).  200 McAlister Rd., Ft. Worth - 877-900-2168
New $$$ Overture Ridgmar - 1, 2 and 3-bedroom with elegant resort-style apartment living and luxury interiors.  Rent from $1800's-$3000's  
6755 Ridgmar Blvd., Fort Worth - 817-731-0101
New  Overture Plano - North of Dallas - Studios to 2 bedroom luxury apartments - the latest most-wanted interior features such as white granite countertops, 2-inch faux wood blinds, showers and soaking tubs and much more. 500 Coit Rd., Plano - 866-738-9785
austin area and the hill country
The Texas hill country is popular with retirees: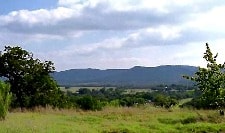 The "Hill Country" area
Brookdale Meridien Temple - Temple, TX - North of Austin - Georgetown area - comp wine at dinner - garden area w/greenhouse - spacious w 9 ft ceilings, dining, activities pool - not assisted living but has supportive services.
Atria at the Arboretum - Dining, housekeeping and more included in rent with flexible lease.  Contact them for a private tour.
9306 Great Hills Trail, Austin - 512-549-4218
Village at Collinwood - North Austin - Upscale and amenity-rich - 1 and 2-bedrooms - 7 mi to Univ. of Texas and 10 miles north of downtown Austin. Limited access, laundry rooms, W/D hookups, pool, clubhouse, elevator, hair salon, activities, on bus route and more.  
1001 Collinwood West Dr. - 512-836-8810 - Open Mon-Fri

Conservatory Senior Living  - 5 luxury communities in Texas.
Lakeline Oaks - Cedar Park - Studio, 1, 2 and 3 bedroom units with light housekeeping.  Restaurant, bank, and more on premises. Guest suite.  Month to month rent.  
1905 So. Lakeline Blvd. - Phone: 512-782-0262
Provident Crossings - Round Rock - "Sports Capital of Texas" area  near downtown Austin.  Studio, 1, 2, and 3-bedroom units.  Light housekeeping.  Month-to-month rent. Whirlpool spa and fitness center.  Restaurant and other conveniences on site. 
1950 S. A.W. Grimes Blvd. - Phone: 512-782-9034
$$ New Overture Mueller - Convenient to Univ. of Texas and more. 1 and 2-bedroom luxury apartments.  Gourmet kitchens, private balconies, w/d in unit, plank flooring and carpet in bedroom. Start $1900's.  4818 Berkman Dr., Austin - Phone: 800-555-1234/512-271-6264
colorado 55 apartments
Boulder   |   Broomfield   |   Fort Collins   |   Colorado Springs   |   Denver   |   Lafayette   
Boulder
Brookdale in Boulder - Several communities for independent living in Boulder.  

Broomfield
The Avenues at Crofton Park - 30 minutes to Denver - Award-winning for design - 1, 2 and 3-bedroom luxury apartments and cottages starting $2200's - Amenities include certain utilities, underground parking, bi-weekley housekeeping, full-size w/d, activities and more.
12431 King Court - 720-328-9548 - Open daily (Sunday by appt.)
Fort Collins
Pending Projects for 2017 (check status with builders):
Spring Creek - 168 luxury units for 55+ active seniors - walkable to Whole Foods Market - planned to break ground in 2017 and ready in 2018.  Bistro, community center, concierge.  Berland Development Group.  2201 S. College Ave., Fort Collins
Affinity - first 55+ apartments for the area - Planned 153 units now under construction north of Front Range Village.  Ready in 2017. 
2800 S. Taft Hill Rd. - 170 apartments in planning stage.  It is too soon to know if or when will come to fruition.   Southpaw Partners. 
See article on Fort Collins' need for senior housing.
Affordable Housing
Oakridge Crossing - 110 apartments in a contemporary-styled low-rise building for 65+ seniors who qualify for low-income housing.  
All of the above are in planning stages or still seeking board approval.  Please get updates from the builders.
Colorado Springs
Affinity - Studios to 2-bedrooms starting from $1140. - Attend an event to see or just call to view - outstanding array of amenities.  Here are some:
Walkable neighborhood (within 1 mile)
Free Wifi
Swim Pool and Spa
Guest Apartment
Fitness
Community Garden
3755 Tutt Blvd., Colorado Springs - 844-314-0889  
Denver
Oakhurst Towers - Denver - views of Rocky Mountains - Spacious 1 and 2 bedrooms with garage parking and guest suites. By Brookdale
Villas at Canterbury Gardens - Aurora - Near shopping mall - a Brookdale.
The Grove at Stapleton - Denver - Award-winning urban community of 1 and 2 bedrooms. 50+ - 2555 Walnut St., Denver
Overture Stapleton - Denver - market rate luxury apartments in popular master community.  1 and 2-bedrooms.  In unit W/D - 9-foot ceilings - underground parking.  8133 E. 29th Place - 303-388-1670
Lafayette (near Boulder)
Affinity at Lafayette - Rent includes utilities, TV, Wifi (verify) - Studios start $1220; also, 1 and 2-bedroom apartments - 20 minutes to Boulder. Luxury amenities include pool and more.
860 W. Baseline Rd., Lafayette -  Call 855-668-4045 to view.

Top of page
southeast region senior apartments
Southeast Region
|
Southern Region
Southeast: Virginia | Wash. DC | Maryland | South Carolina | North Carolina
South: Georgia | Arkansas | Alabama | Tennessee | Florida
virginia (separate pages)
See Age-Restricted Apartments in Virginia
See Arlington Low Income Apartments
washington, dc senior apartments
$ St. Mary's Court - Foggy Bottom - non-profit facility for independent senior near Metro, Kennedy Center and GWU Hospital. 24-hour front desk, meal program, rental assistance available
$ Allen House - Elevator building - Gated parking - near shopping and Metro.  3760 Minnesota Ave. NE, Washington, DC
maryland
Montgomery County  |  Prince Georges County  |  Baltimore area  |  Southern Maryland
Montgomery County
$

The Oaks of Four Corners

- Luxury apartments at affordable rates - Silver Spring - Edgewood Mgmt.


301-681-6632
$$ Fountain Glen

at Kentlands 62+
$  Charter House Silver Spring - rooftop terrace - optional dining


Ph: 301-495-1600
$$ Aspenwood Senior Living

Silver Spring




Ph: 301-598-6424
$$

Covenant Village

Germantown  




Ph: 301-941-8040
$-$$

Churchill Senior Living

-

Germantown - For 62+ - Phase II open - Phase 1 is for low income and Phase II is market rate (verify pricing.)  




21000 Father Hurley Blvd.




Ph: 301-528-4400
$$$ Kentlands Manor Apartments - Gaithersburg for over 62 - outstanding location with stores and restaurants walkable in the heart of upscale Kentlands, a village-styled suburban neighborhood.  By The Donaldson Group.  
       See more from Humphrey Management:
Humphrey Management Specializes in managing senior apartments throughout the DC metropolitan area and other states.  Some of their many senior apartments in Maryland are:
$$ Randolph Village


531 Randolph Rd, Silver Spring - 301-622-4800
$$ Croydon Manor


Croydon Court, Silver Spring 



prince george's county
New

$$

 

Jericho Residences - Luxury 1, 2 and 3-bedroom apartments starting in $1300's.  Amenities include fitness center and beauty salon.

1000 Brightseat Rd., Landover - 888-479-5034
$ Rollingcrest Commons

Hyattsville 

Ph: 301-559-2225
See more of their communities on their website: 
Humphrey Management
$ Pin Oak Village

, Bowie




Ph: 301-464-6830
$ Fort Washington Manor

 - 62+ apartments in Fort Washington with many amenities and convenient location.  10800 Indian Head 

Highway, Fort Washington
$ Parkview Apartment Homes

for Seniors

 Bladensburg - affordable apartments by The Shelter Group for today's seniors. The Shelter Group
baltimore and area apartments for seniors
$ Day Village - Baltimore - it's different because it's townhomes for rent near a waterfront - Some senior units - Near Clement Cove - 511 N. Avondale Rd., Dundalk - 410-284-7100
$

 Monte Verde

 Baltimore - Bus stop at the front door of this high rise apartment building making shopping at the mall convenient. 1 and 2 bedroom units in controlled-access elevator building.  No pets.




 2501 Violet Avenue, Baltimore - 410-728-4422
$

 AHEPA  Senior Apartments - Canton area of Baltimore - 57 one- and two-bedrooms.   Activities - controlled access - close to transportation.
1351 S. Clinton St., Baltimore - 410-732-1275 
$ New Shiloh Village - Northwest Baltimore - 80 one and two-bedrooms. Community rooms for activities and near New Shiloh Baptist Church.
1901 Elgin Avenue - 410-523-1649
Also see low income apartments in Baltimore.

southern maryland
la plata
$ The Maples  - La Plata - 1 and 2-bedroom apartments convenient to shopping in this far southern Maryland location.  101 Wesley Dr., La Plata
Also see Maryland Low Income Apartments
south carolina
Myrtle beach
Garden City Beach Duplex Apartments - Garden City Beach Myrtle Beach area - by Jensen Communities - 20 apartments for over 55 inside the Ocean Pines manufactured homes community. Year lease. Beautiful community with lakes, clubhouse, pool.
Garden City Beach Duplex 
See our review of Ocean Pines by Jensen in Myrtle Beach.
north carolina
Fayetteville  |  Huntersville (Charlotte)  |  Brevard  |  Raleigh  | Rocky Mount

fayetteville
Carolina Highlands - Fayetteville - I've had at least one visitor tell me this is a great place to live but you must visit and find out for yourself. These are purchase condos but they recently have decided to have some for leasing out. So hurry in to see what's available in 1, 2 or 3 bedroom floor plans. On 100 scenic acres.
huntersville (charlotte area)

Rental Villas
The Glens at Birkdale Commons Huntersville NC - Yes you can find rental villas. This one for over 55 in North Carolina is located 14 miles from Charlotte. If you have adult children working in the Charlotte area, this is perfect to be near yet out of Charlotte or for anyone wanting easy access to an active urban life nearby.

Margaret at The Glens says they let residents know that there are agencies available that come into private homes to take care of cooking, cleaning, medication supervision with boxes that open up at scheduled times,etc.  1 and 2-bedroom villas - Activity calendar includes lifelong learning classes, exercise classes, cooking demos, and more.
The Glens at Birkdale Commons in Huntersville North Carolina near Charlotte
brevard
$College Walk retirement community - Brevard, NC - Limited number of short-term rental furnished 1-bedroom apartments for seniors also available includes one meal - Moderately priced. Views of Blue Ridge Mountains - elegant living.
raleigh

$$ Brookdale Raleigh - Raleigh - indoor pool, activities. Some supportive services. Near shopping and transportation. Independent living. 
Ph: 919-636-4206 - 1200 Carlos Dr Raleigh NC
$$Capital Oaks - By RLCommunities - 1,2, and 3 bedrooms with w/d hookups.  Dining and weekly housekeeping included in rent.  Social programs. 6498 Ray Rd., Raleigh - 919-457-9434
$$Now Open Overture Crabtree North - Raleigh - By Greystar - luxury apartments with plank style flooring, carpet in bedrooms, w/d in apt, quartz countertops and much more (verify). Standalone showers with soaking tubs.  Walkable retail and restaurants.  From $1700's.
4408 Marriott Dr., Raleigh - Open Daily and by appt. - 919-628-4753 
rocky mount
$Woodhawk Senior Apartments - 1 and 2 bedrooms in rural location an hour from Raleigh.
1836 Woodcrest Circle - 252-442-9240

Top of Page
---
south
Georgia
|
Arkansas
|
Alabama
|
Louisiana
|
Tennessee
|
Florida
georgia
atlanta
The Renaissance on Peachtree  - Buckhead area - Studio, 1 and 2-bedroom luxury units - elegant dining, beauty salon, housekeeping services - concierge - an assisted living option is available
Ph: 404-436-6064 - 3755 Peachtree Rd. N.E.

Overture Buckhead - 1 and 2-bedrooms - granite countertops, gourmet kitchens and more luxury features.
658 Lindbergh Dr., Atlanta - 
augusta
Augusta Spring - 1730 Sibley Rd Ste 31 - Augusta - 706-733-9221
macon metro area
Water Tower Park - Single-level villas from $500's - Full-size w/d - step-in shower - central air - community room.  Income restrictions.
315 W. Clinton St., Gray, Ga. - Call now 866-694-2699
arkansas

little rock
Andover Place by Holiday Retirement at Little Rock - there are other Holiday communities in Arkansas as well for an active lifestyle.  
alabama
birmingham
Town Village Vestavia Hills - Vestavia Hills Southeast of Birmingham - spacious and upscale independent living apartments - quaint country feeling with walking trails - beautiful indoor pool, wellness, and massage therapy room. 2385 Dolly Ridge Rd., Birmingham - 205-979-2702 
mobile
University Oaks - Mobile - by Holiday 
Ph: 251-661-7733
northport
Merrill Gardens - at Northport 78 senior apartments - see website for communities across U.S. 
louisiana
pineville
Arbor Hill Senior Apts - 388 E. Shamrock Ave., Pineville, LA - 318-321-1988
tennessee
knoxville
Parkview Senior Apartments - Knoxville by Holiday
Sherrill Hills - Knoxville - luxury studio, 1, 2 and 3 bedroom units - month to month rent.   Area extensive walk trails - some meals and hskpg included in rent but no buy-in fee.
271 Moss Grove Blvd., Knoxville - Phone: 865-622-4059
memphis senior apartment community
Robinwood - Bartlett - (Memphis) studio, 1, 2, and 3 bedroom units - light housekeeping - Month to month rental - no smoking - will add art studio (verify) Amenities include spa, restaurant, etc.
Phone: 901-300-3832

florida

See the complete list of Florida apts for 55+  

Top of page
northwest region senior apartments
Washington | Oregon | Idaho
washington state
battle ground
New  The Crossings - Battle Ground, Wa (30 min to Portland, Ore.) - Studios to 2-bedrooms for 55+ - 2-bedroom units have stacked w/d - elevator building.  Start $650. 
901 SE 11th Place, Battle Ground - 360-723-0585
New  Battle Ground Village Townhomes - Brand new - hurry - 2 and 3-bedrooms start $1395. - sister community to The Crossings - full appliance package - walk to shopping - SE 12th Ave. - 360-723-0585 
tacoma
Brookdale Allenmore - Tacoma by Brookdale - views of Mt Rainier - apartments with meals, housekeeping, activities and more. 
Ph: 253-275-0370 - 2010 South Union Avenue
mukilteo
Harbour Pointe - Mukilteo - 25 minutes north of Seattle - top retirement town by Money Magazine - studio, 1- and 2-bedroom apartment homes with month/month rent - activities - Location: 
Ph: 425-493-8555 - 10200 Harbour Place - Mukilteo 
fidalgo island
By same developer - Retire to an island:
Cap Sante Corte - Fidalgo Island - Studio, 1 and 2-bedroom apartments with pull cords and entire building on one level. Month-to-month rentals; amenities include activities, beauty/barber salons, hand/foot care, weekly housekeeping, linens, meals, and more. Ferry transportation to other islands and Island Hospital and medical offices within minutes. 
Ph: 360-293-8088 - 1111 32nd St., Anacortes 
mount vernon
Logan Creek - In Mount Vernon - 
Studio, 1 and 2-bedroom apartments with meals and housekeeping; month to month rental; studios start $1360 (always verify rent rates as they can change) - activities calendar, style salon and more.  
Ph: 360-428-0222 - 2311 East Division Street,  Mount Vernon   
oregon senior apartments
Portland  |  Milwaukee  |  Salem  |  Tigard  |  Roseburg  | Newburg  |  Medford
portland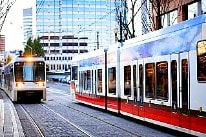 Portland Light Rail
The city rail system makes getting around Portland easy and fun.  Read our article about Portland.
Parkrose Chateau - By Holiday - Easy access to City Centre.
Linden Apartments - Award-winning, 132 units in mixed-use building near downtown - 12th and Burnside - Portland - by KTGY
milwaukee
Vineyard Place - By Holiday Retirement in Milwaukee, Oregon -  Quaint neighborhood in park-like setting.  Festival of Oregon Bing Cherries.
salem
Fountains at Hidden Lakes - 1 and 2 BR apts and cottages  
Ph: 503-588-2922
tigard
Summerfield Retirement Estates by Holiday - Meals, guest rooms, housekeeping, pool, exercise room, walking paths, golf.
Phone: 503-620-8160
roseburg
Garden Valley - Southwest Oregon since 1984. 2 acres of hillside overlooking valley. Small town living.  Area offers fishing. By Holiday.
541-378-4411 - 1800 Hughwood, Roseburg, Oregon

newberg
Astor House at Springbrook Oaks - Oregon wine country. Between Portland and the Coast.  Newberg Hospital nearby.  5-star master chef - 3 meals. By Holiday.  Phone: 503-537-2658 - 3801 Hayes St., Newberg

medford
Royal Oake Retirement Residence in Medford, Oregon - Studios, deluxe studios and 1-bedrooms.  Also, companion suites and 2-bedrooms. Month-to-month rental with services.
541-702-1811 - 2180 Poplar Dr., Medford

idaho
boise
Brookdale Boise Park Center - scenic views of mountains and Loggers Creek River by Brookdale.  Independent and assisted living.
767 East Parkcenter Blvd., Boise - 208-403-0388
Top of page
---
Guide
why do seniors rent?
One may rent senior apartments when one cannot afford to buy.
Renting senior apartments when it is cheaper to rent than buy.
One may perceive little future appreciation of home values.
Renting senior apartments may be a temporary solution.
55+ apartments allow one to try out an area or community. 
Renting a senior citizens apartment feels more comfortable than buying if ones income is unstable or has declined.
Renting senior apartments brings a sense of freedom to move.
Renting senior apartments eliminates the hassle of selling a home in the future.
Renting apartments for 55+ may offer a smaller space and an easier lifestyle.
Some 55 plus apartment communities may offer senior services such as housekeeping or meals.
One may wish to reside in a certain location but cannot afford to buy the homes there.
This lifestyle can provide amenities and social activities, transportation, and additional services in your monthly rent.  If you have not rented in a long while, you may want some renting refresher tips.
Should you rent?
The negative side of renting is that due to demand rents in the last few years have been increasing in apartment communities. It is possible that rents could continue to go up.  No one can be sure.  Ask the apartment manager what the policy is for rent increases.
Give careful consideration to renting as you would to purchasing. Decide on the type of rental community best for you, and read contracts carefully.
types of senior apartments
Market Rate Rentals for 55+:  These are listed on this page. The apartment rents will be at current market rates and what the market will bear.  The community may have resort amenities, clubs, and social activities.   Many affluent seniors enjoy renting for the freedom and low maintenance lifestyle. type of living.  Senior apartment communities can be standard or very luxurious.
Affordable Housing:  Low income apartment complexes can offer as many amenities or more than market rate communities.  Though not as common as in market-rate communities, they may have a pool, fitness center and/or social activities.  However, elaborate clubhouses and golf courses usually are not available in these types of communities.  
HUD apartment communities also referred to as low income housing requires each resident to pay only a certain portion of their income for rent.  If you expect income to decrease in your later years, this may be a good choice.  Get on wait lists as soon as possible.

Frequently asked questions
1-Q. will apartment rents continue going up?
A. According to the National Association of Realtors the answer is yes.  This is largely due to a shortage in supply of rental apartment buildings and low vacancy rates.  Verify information with local Realtors.   
2-Q. in what region of the u.s. can one find the lowest apartment rents?
A. The Midwest region of the United States has the lowest apartment rents. This includes states like Michigan, Oklahoma and Ohio.
3-Q. how much should one pay for rent?
A. According to authority sites like HUD, one should not pay more for housing than 20%-30% of monthly income.

4-Q. Is Florida housing still cheap?
A. It's cheap but not as cheap as it once was.  Housing costs in Florida are now slightly above the national average and especially in popular metro areas.   
Which type of apartment is right for you? 
Besides age-restricted rental apartment communities with market-rate pricing, listed above, there are other categories of apartments for 55+:

Short-term Furnished Rentals - You want to be a snowbird and just rent when the weather turns cold (or hot).  These may have "snowbird leases" of 6 months.  (Besides apartments, these types of rentals can be found in mobile home, manufactured and RV 55+ communities.)

Resort Apartments - Renting for a short time for a vacation or getaway time. 
Apartments with Income Restrictions - Your income must meet certain limits to qualify.  There are different levels of income such as low, very low and moderate.  The wait list for these types of apartments can be long so sign up as early as possible.

Independent and Assisted Living - Apartments that have more services such as housekeeping and meals.  These may specify a higher age requirement of 62+.  Assisted living apartments give help with daily living.
Top of page
Senior Apartments