Retirement Communities
on Long Island for 55+
This is your guide to the many types of retirement communities on Long Island for over age 55 to meet every need.  There are  apartments on Long Island for seniors, affordable 55+ housing, condos, co-ops, single homes, manufactured homes, master-planned communities and more.
Many residents quit snow shoveling and lawn mowing and sell their long-time home to find an over 55 community on Long Island.  They can use their equity to buy a new home and still have some money left over for retirement savings. This scenario has gone on for a long time and isn't likely to change.  

Some retirees move to warmer states but also consider Long Island.  Long Island has outstanding amenities for retirees in its great 55+ communities, parks, water recreation, libraries, natural surroundings, and train service to the city.
============================
Separate Pages:
===============================
55+ Luxury Communities
on Long Island 
New in Suffolk County

New in Nassau County

Resale Communities

Most Viewed
New 55+ in Suffolk County

55+ community, Vineyards at Brookfield Condominium 1, in Center Moriches, now open.  From $400's - 631-281-3300
New in North Fork:  Harvest Pointe 55+ condominiums now open with models to see - 2 and 3-bedrooms From $600's.
Coming to Nassau County Spring 2019:   Country Pointe at East Meaow by Beechwood Homes

Also:  Seasons at Elwood condominiums in Elwood - From $700's (See details below) 
In Nassau County: Country Pointe Plainview by Beechwood Homes - Condos from $600's - see the new models.
Jump to these communities on this page: 

Vineyards at Brookfield
-
Harvest Pointe
-
Country Pointe East Meadow
-
Seasons at Elwood
-
Country Pointe Plainview
55+ Community:  New In Yaphank  
LOCATION:  Yaphank
FEATURE:    In Master Community The Boulevard (a first on LI); rural country elegance ambience; will be gated (verify)  
CONTACT:   1663 William Floyd Parkway,Yaphank.  Exit 68 off E-495 - 800-662-2035 (Call for information and appointment.)
Town homes and villas for 55+ with garages by Beechwood Homes - Priced starting in upper $400's - Low taxes (verify) - Part of the master community The Boulevard which is a mixed-use development.
The Reserve at The Boulevard apartments showing clubhouse and apartments.
There are all-age apartments for rent in this master community called The Reserve starting around $2l00. (verify). These have a clubhouse and pool amenities. (There is a wait list for some affordable rental housing units at LIHP.)
The mixed use development will have a grocery within walking distance, bagel shop, dry cleaners and more (verify).  Ask your Country Pointe Meadows rep about amenities and plans. 

Country Pointe Meadows will be a gated community (verify) with:
2 pools; one for adults only
clubhouse, 
tennis and bocce
concierge and more (please verify all amenities).  
Interior features luxury details such as granite counters, wood floors, gourmet kitchen and more.  Some plans have basements, lofts, and dens.  80% 55+ (typical)
Pricing (please verify as can change):  
Large Townhomes - $500's (verify)
Medium-sized Villas - $400's (verify) (not as many villas as townhomes)
In 3-6 months (from July) may have information on affordable housing within community.   Sign up by phone or their website to get updated or check back with us for the latest on our low income housing-LI page.  
Bayport
Bayport Meadows Construction
LOCATION: Bayport
FEATURE:  Townhouse with 2 master bedroom suites    
CONTACT:  Church St., Bayport - Closed Tues/Wednesday -  631-868-3616
By Northwind Group -  Starting price is $400's.  148 town homes.  Gas fireplaces.  Craftsman style.  Clubhouse, 2 pools, putting green, fitness, bocce ball, and more (verify).  Phase 3 now.        
Blue Point
 NOW IN FINAL PHASE - SELLING FAST from ORNSTEIN LEYTON:
LOCATION:  Blue Point on the South Shore  
FEATURE:   Market and Low Income units   
CONTACT:  Sales Office: 1000 Sunrise Highway, Blue Point - 631-281-3300 - Models open 10-5 weekends, 12-5 weekdays except closed on Thursday.  Appointments recommended.
South Shore, Suffolk - a medium-sized community of 280 units - a building consists of 8-9 homes in a row - some units for moderate income - designed to protect environmental concerns - Price from high-$300's-mid-$400's. 
Vineyards at Blue Point moderate income units - 28 affordable homes.  Available townhomes are priced at $327,000  (income and asset limits apply).  The units priced at $218,000 are sold out.  There will be another phase of affordable condos in 2017 (verify information.)  Ornstein Leyton Company Current Projects
Also see Retirement Communities in The Hamptons, South Fork of Long Island (including Moriches), go here.
Cutchogue - North Fork
LOCATION:  Cutchogue on the North Fork
FEATURE:     Traditional style with resort amenities; concierge
CONTACT:    75 Schoolhouse Rd. - 631-735-9300 - Open Thurs-Monday 11-5; Closed Tues/Wed
Luxury clubhouse with heated pool and concierge. Resort amenities include tennis, bocce, wine cellar, walking trails and more. Near beaches and vineyards.  2 and 3-bedroom duplex condos starting upper $600's with upstairs 2nd bedrooms.  Some with dens.   

East Islip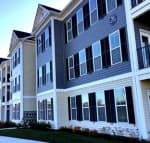 LOCATION:  East Islip
FEATURE:   Luxury senior condominiums to buy or rent
CONTACT:  3500 Sunrise Highway and Connetquot Ave., Great River - 631-224-1914
Partly senior apartments, luxury and some affordable senior apartments and purchase condos.  By Greenview.   Homes from high $300's.
New: Westbrook Green at East Islip, senior rental apartments (631-339-1492).
Read our Review of Westbrook Village.
Elwood
LOCATION:  Elwood
FEATURE:   Condominiums   
CONTACT:  544 Elwood Rd., Elwood - 631-368-1600
By The Engel Burman Group - Old Oak Tree Dairy property.  Minutes from Huntington and Northport Villages.  Phase 1 sold out.  Now on Phase II with pre-construction pricing in $700's.  
Melville
Town of Huntington Lottery: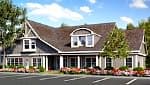 Club at Melville clubhouse
LOCATION:  Melville
FEATURE:   Market rate and affordable condos
CONTACT:   Open by appt - 631-923-1057 - 25 Deshon Dr., Melville 
Melville - New resort-like community with affordable pricing - photo with permission shows rendering of clubhouse - Gated on 13 acres -  261 attached 2-bedroom condos - Limited number of units available priced in $300's based on qualifying (verify all information).  Looking at income, assets and residency.  Open market units from upper $300's.    
Mount Sinai
Mixed-use community will include adult housing. 124 townhomes by Northwind Group in planning stages.    
Off Rte 347
Shirley
| | |
| --- | --- |
| The Manors at the Colony Preserve | William Floyd Beach on Fire Island |
LOCATION:  Shirley
FEATURE:   Condos located 2 miles to ocean beaches (Smith Point)
CONTACT:  333 William Floyd Parkway, Shirley - 631-772-6770
This is the over 55 neighborhood of the Colony Preserve - 205 acres - Formerly the Links golf course - Gated with 150 units in 6-unit buildings - Clubhouse, pool, lake with boating and more.  Pricing starts low $300's (Phase 2). The adjacent neighborhood, Country Woods, is for all ages and this would accommodate those wanting to live near their parents.      

See the Review with more photos.
Port Jefferson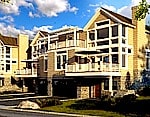 LOCATION:  Port Jefferson
FEATURE:   Near the popular Port Jefferson village
CONTACT:  415 Liberty Ave. - 631-724-1000 -  By appointment only
Upscale condominiums overlooking the Port Jefferson Harbor on 18 acres. Property includes 10-acre conservation easement (verify). Large homes with 2 master bedroom plans, walkout basements, garages, clubhouse, pool, fitness, hardwood floors and more. 43 homes with water views. Start $700's.  (Photo rendering by Northwind Group.)   
Green community includes Energy Star appliances, upgraded insulation, Andersen Windows, and state-of-the-art gas heating system. 
(Almost Sold Out.)
Eastport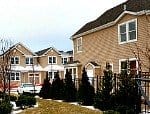 LOCATION:  Eastport
FEATURE:   Near Westhampton Beach
CONTACT:  Eastport Manor Rd & Montauk Hwy (Meadow Way) - 631-801-2309 - Open Thurs thru Monday 11-8 (verify) - Best to call first.   
Condominiums in small community of townhomes - Walking distance to historic Eastport.  Clubhouse, pool.  Phase 2 starts $399,000 (verify).  Getting near close-out. 
Center Moriches
New Vineyards at Brookfield Condominium I
LOCATION:  Center Moriches
FEATURE:   Townhomes by Ornstein-Leyton
CONTACT:  210 Brookfield Ave., Center Moriches - Open Daily 12-5 except closed Thursday; Saturday and Sunday 10-5 - 631-281-3300
Gated community of 146 Town homes  -  Resort-like clubhouse and pool.  From $439,000 (verify as prices can change)
Just a side note:  If you qualify for affordable housing, watch for updates about when that might occur in this community.  Go visit and consult with the agents on the property.

See our Review of the first Vineyards at Moriches      

New 55+ homes

in Nassau County
Plainview
East Meadow
Coming Spring 2019 - Country Pointe East Meadow by Beechwood Homes - Proposed 104 luxury villas for 62+ - Near Eisenhower Community Park - plans for clubhouse, pool and more.  Contact them for updates - 800-706-6376

---
 Resale 55 Plus Homes
Resale in Suffolk County
Resale in Nassau County
Suffolk County Resales
(Resale prices are approximate - Consult with Realtors

)

Amityville 

Snug Harbor Condominiums
1 and 2 Bedrooms (townhouse style)
176 condos since 1974
Amenities include community center, pool, tennis
From $200,000's 
Harbor Street and South Bayview Avenue

Village Estates
Contemporary-styled
Gated Condos
138 units since 2006
From $300,000's
395 Sunrise Highway and County Line

Babylon 

Maple Court
West Babylon
12 2-bedroom units since 1991 - contemporary townhouse style
From mid-$200,000's 
Petersen Court and Arnold Avenue

Primrose Lane
North Babylon
64 1 and 2-bedrooms with garages since 1988
From upper $200,000's
Primrose Lane and Weeks Rd.

Bay Shore

Windcrest on the Lake
43 2 bedrooms since 1997 (contemporary style)
Amenities include 1-car garage, water inlet
From $400,000's 
Joyce's Way and Saxon Avenue 

DaVinci Town homes  
West Bay Shore
18 3-Bedrooms since 2006 (townhouse style)
Amenities  1-car attached garage
From $600,000's 
Harbor Street and South Bayview Avenue

Mystic Pines 
West Bay Shore
60 2-bedrooms since 2005 (traditional styled)
Amenities include clubhouse, pool, garage, basement, elevators
From $300,000's  
Orinoco Dr. and Manor Lane

Center Moriches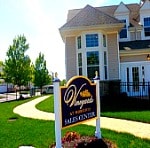 The Vineyards at Moriches - SOLD OUT - Developed by Ornstein Leyton Company - 92 luxury condominium homes near East end of Long Island on South Shore.  Many amenities such as clubhouse, pool and tennis. 200 Brookfield Ave., Center Moriches - 631-281-3300
(See The Vineyards at Brookfield Condominium)
See our Review of the first Vineyards at Moriches
Central Islip/East Islip
Courthouse Commons by Timber Ridge Homes in Central Islip -
252 smaller square footage condominium homes with 7 floorplans
Amenities include luxury clubhouse, outdoor heated pool, tennis and more.
Started $200's.  Partly all ages.
101 Saxton Court  
Islip Landing - half of community is all ages
67 condos since 2007
Maya Circle and Eastview Blvd.
Amenities include clubhouse, pool, elevator buildings
Cypress Way Condominiums - By Peter Max Group - 26 well-priced 1-bedroom/2-bath garden-style condos in Islip with luxury features such as hardwood floors, granite and stainless steel.  Contemporary design.  From high $200's.  Lower units have full basements and upper units have decks. One mile to beach. 3025 Sunrise Highway, East Islip - 516-658-8705

Copiague 
Cambridge Square
203 attached units since 1987
1 and 2 bedroom/2 bath  
Amenities include clubhouse, pool, tennis, activities 
From upper $100,000's and low taxes (verify)
Hidden Harbor Resale and Rentals in Copiague: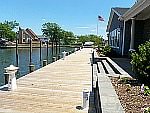 Clubhouse

Condo Homes
Sold out but now renting

  Hidden Harbor Estates - Copiague - Town of Babylon South Shore - Gated community of only 38 condominiums with dock slip included (verify all information) Great location for boaters or those who love the nautical theme.  Cozy clubhouse overlooks water.  Sold from $400's.  Rentals start at $2850.
Now has rentals - Phone: 631-957-5106 - 100 Schmleek Pl., Copiague  
See the Hidden Harbor Estates Review.
Dix Hills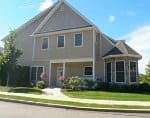 Stone Ridge Estates - Dix Hills - Small gated condominium community of 2-bedrooms singles and duplexes. Near Tanger Outlets/The Arches.  Ride into Manhattan by way of LIRR Huntington Station. 1 mile south of LIE Exit 51.  See local Realtors for resales--may be more coming. 

Riverhead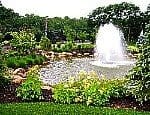 LOCATION: Riverhead
FEATURE:  East End with country setting
CONTACT:  Call them for Resales - Phone: 800-208-6267 - 47 Stoneleigh Dr 
Luxury attached condominiums on the Northfork, East End - Builder is award-winning Blue and Gold Homes. Started $400's.
Clubhouse includes outdoor pool, English billiard room, bar, game room, exercise room and more.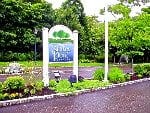 Sunken Pond Estates for Over 55 - Riverhead - Gated by Blue and Gold Homes - Although this community is sold out, there are usually resales available. This is a nice area close to major shopping.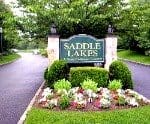 Saddle Lakes - at Riverhead just down from Stoneleigh Woods location on Middle Road. Gated older community with resales only.

East Quogue
Eagles Walk at East Quogue - by Blue and Gold Homes - If you missed out on this one, you can check the community for resales. For 62 plus. Hamptons location with quiet country ambience. Community has pool and clubhouse. Near beaches, marinas, country clubs, tennis.

Medford
Affordable housing with income and assets limits - within Meadowbrook Pointe Links and Spa luxury community - 28 townhomes were priced at $295,000 and flats started at $225,000.  Pool, clubhouse and more amenities. Separate kids and adults heated pools (verify)  2-bedroom, 2 baths - some with garage.  4 units per building. Qualification information: 631-435-4710 (LIHP-9-5 M-F).  Adjacent to golf. 270 Mill Rd., Medford
Moriches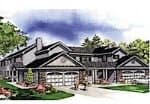 Waterways at Moriches 
Resales - (May have new phase at a later date but nothing definite now.) 
346 Homes built in 2 Phases in 1988 and 2000.
Amenities include Marina and pool.
Oak Bluff Court and Bay Pointe Drive

Oakdale
| | | |
| --- | --- | --- |
| Locust Cove entry | Community | Clubhouse |
| | |
| --- | --- |
| Locust Cove Entrance | Community |
Locust Cove - Oakdale on South Shore - smaller community of Townhomes and condominiums  on the south shore and historic Gold Coast.  Electronic gated entry - clubhouse for social activities and potlucks.  Sold out - check with local Realtors for resales or by owners -  Developed by Calvosa.
St. James
Fairfield at St. James - This is a wonderful gated condominium retirement community on Long Island that posts their rentals and sales by owner on a bulletin board inside their clubhouse front door. Resales only.  Fairfield at St. James at Fairfield and Moriches in St. James, Suffolk County has over 600 units.  Lots of land and space throughout.  
Amenities include pools and clubhouse. Close to major shopping. Transportation, activities and great location. Price range approximately upper $200's and up.
| | |
| --- | --- |
| Fairfield pool | St. James clubhouse |
---
Kensington Gardens in St. James: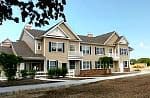 Kensington Gardens - St. James - Suffolk County - In St. James starting in upper $200,000's - 104 co-op condominiums.  Pool, clubhouse, Fitness.  Some affordable units.
Highway 347 to Moriches and about a mile to Lennox - look for sign.

East Setauket 
Setauket Meadows by Northwind Group in East Setauket - Luxury condominiums on 27 acres. Gated community in 3 Village area.  Sold out.  Hulse Rd & Enterprise Dr.
Mt Sinai
The Park at The Villages By Pulte. Mount Sinai in Suffolk County. 2 bedrooms/2 bath single family detached in gated North Shore. Clubhouse, fitness, pools, tennis. Resales only. (Pulte currently has no future communities on Long Island planned.)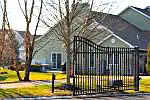 Plymouth Estates - Mt Sinai near Port Jefferson - Quaint seaside town with yacht harbor, shops and restaurants. Enjoy a resort atmosphere. Gated upscale community with resort amenities. Shown by appt only for resales. 631-331-4196 - Patchogue Mt. Sinai Rd & Canal Rd, Mt. Sinai  

Lake Grove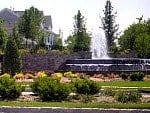 Encore Lake Grove By WCI - In Lake Grove adjacent to Whole Foods Market. Luxury condominiums. Now sold out. Contact management for resales. No rentals. One of my favorite communities for location on Long Island. You can walk to Whole Foods and the Lake Grove Mall is across the street also. Very central location.  See my review of Encore Lake Grove. 

Please see On-Site Review and more photos: "Encore Lake Grove Retirement Community"
Eastport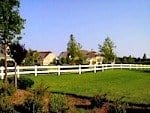 Encore Atlantic Shores - Also by WCI. Now sold out. Check local Realtors for resales.  East end of Long Island where it becomes very flat and all farmlands. Upscale homes and amenities. 59 Encore Blvd., Eastport.
More Resale Retirement Communities on Long Island in Suffolk County:
Medford
The Courtyards at Meadowbrook Pointe

 - Single family 2-bedroom fully detached homes started at $499,000.  Beechwood Homes. 

270 Mill Rd., Medford, NY LIE Exit 65 - 800-796-0668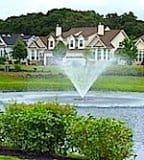 Meadowbrook Pointe Links and Spa by Beechwood Homes
LOCATION:  Medford  
FEATURE:   Semi-attached homes
CONTACT:  Sold Out - See local Realtors for resales
By Beechwood Homes (don't confuse with Meadowbrook Pointe Athletic Club and Spa in Nassau County-also now available-see Nassau, below). 280 2-bedroom semi-attached homes. Some with basements and 2nd floor. Gated entry full-time manned. Energy Star.  Started $500's.
Melville:
The Greens at Half Hollow - Resales only - large retirement community of golf villas, townhomes and condos - golf resort-styled - Out of over 1000 market-rate homes built, 100 were on a lottery for affordable housing.  One Allessa Blvd, Melville, NY - 631-271-4500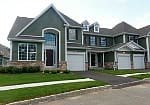 Stratford Park by Timber Ridge Homes in Melville - Priced in $500,000's. By Timber Ridge. 2 BR, 2 BA townhomes with garage, fireplace, some 9' ceilings and basement. Energy efficient features.  36 townhomes near LIRR.  Resales only.  Baylis Ave., Melville
Sayville
Sunrise Village - Sayville - Lincoln Ave and Revere Dr - Older community of about 200 2-bedroom condominium homes with pool, clubhouse. Resales only. A viewer says "I like this community because the roads are winding. It is charming and has a certain appeal."

Seaford
Seasons at Seaford - Sold Out
Luxury condominiums with lower level having basements 
For 62+ by Engel Burman Group.  Elegant traditional design with contemporary touches. 112 2-bedroom, 2-bath condos in upper/lower level buildings. Upper level features elevators and lofts and lower level homes have basements. Lots of storage areas.
Resort-style clubhouse with pool and spa.  All interiors have granite counters and ceramic tile flooring. Other luxury items include gas range, deck or patio, and stall shower in master bath.  Near South Shore beaches.  Pricing started at $400's -  2165 Seaford Ave., Seaford
Manorville
Country Pointe Woods at Manorville By Beechwood Homes - Townhomes at the gateway to the Hamptons. Resales only.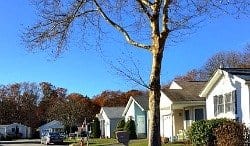 Greenwood Village street
Greenwood Village - Manorville - affordable pricing - modular and stick-built homes starting below $100,000's - Land-leased monthly fee - Greenwood Realty 631-878-3214
Calverton
---
East End 55+ Villages
Ridge  

Leisure Glen -  

600+ homes since 1987 & 1999.  Gated




2-bedroom singles or duplex homes - $200's - $400's    




Across from Tallgrass Country Club. on 100+ acres. 


311 Glen Dr., Ridge, NY - 631-744-4988 (Homeowners Assoc.)
631-744-6434 (security gate) - Randall Rd., Ridge, NY (North Shore)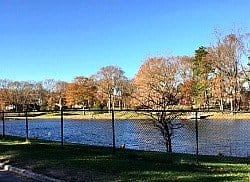 The pond at Leisure Village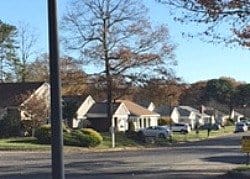 ---
Miller Place
Stony Brook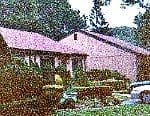 Strathmore Gate - Off of Halock Rd. off 347 in Stony Brook - 150 homes in great mid-island location since 1971.  Mature landscaping and contemporary-style

---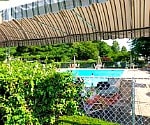 Pool
The Knolls at Stony Brook  - 180 condos since 1982
Villas and singles (contemporary-styled)
Amenities include wide streets, single garages, pool and clubhouse.
Stony Brook Rd and turn onto Oxhead Rd.  
Port Jefferson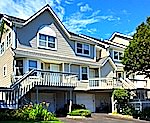 The Highlands of Port Jefferson - 118 Windward Dr., Port Jefferson - Contemporary-styled condos near the picturesque downtown for great shopping, restaurants, marina and more.  Pool, clubhouse, activities.  
---
Nassau County Resales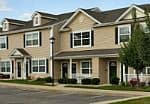 Dutchgate at North Valley Stream
LOCATION:  North Valley Stream
FEATURE:   Easy commute to NYC  
ADDRESS:   27 Willow Lane, North Valley Stream, NY 
Electronically gated, low maintenance condominiums of 1 and 2 bedrooms  - Clubhouse, pool, Fitness Center, recreation and more.  Rear patio/balcony.  2nd floor vaulted ceiling in living room and bedroom.  Rare 1-bedroom floorplan.  Also, 2-bedrooms/2 baths.  Condos started upper $200's.  Also 2-story townhomes were from $400's.  
Meadowbrook Pointe Athletic Club and Spa

LOCATION:  Westbury

FEATURE:   Gated and manned luxury community for age 48+

ADDRESS:   1100 Corporate Dr., Westbury - See local Realtors

By Beechwood Homes. Gated, active adult community in Nassau County with many luxury amenities.  Condos, townhomes and villas were from $500's and up.  Sold Out. 

Woodbury Cove - 

In Nassau County - 100 condominiums - On the Gold Coast in Woodbury, LI. By Blue and Gold.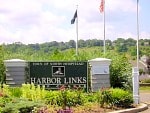 Harbor View - Port Washington (Nassau County) - Upscale Over-55 community next to the New Amsterdam Lifecare community.  Another luxury community in the Harborview development which consists of 145-unit highrise condominium building and ranch homes- adjacent golf course - sold out.   See your local Realtor.
See our Review of Port Washington
Resales By the Engel Burman Group:
The Seasons at East Meadow by The Engel Burman Group - Check out this company for over 55 communities in Nassau County.

The Seasons at Plainview, Oyster Bay NY

The Meadows, East Meadow NY

The Bel Aire, East Meadow NY
---
Low Income 
| | |
| --- | --- |
| | Lower Income Senior Housing: |
---
55+ Apartments 
Nassau County Senior Apartments

Horizon at Roslyn - For traditional elegance, this rental community is on the Roslyn Harbor Gold Coast. Fifty apartments set on 11 acres with some views of Harbor. Very upscale and lovely 1,2, and 3 bedrooms. Some niceties like round-the-clock concierge and help with unloading groceries, pool, etc. (verify) Some with harbor views.
61 Bryant Ave., Roslyn - 516-621-2523
Atria on Roslyn Harbor -  Same area as above but a different community.  This one is exclusively for seniors who are looking for a luxury independent living lifestyle with services.  18 miles to Manhattan (verify).
100 Landing Road, Roslyn (The Gold Coast) - 516-626-6900

Fairfield Properties - 55 rental retirement communities in Nassau County:  In West Babylon: Fairfield Maples North and South - one bedrooms -  631-587-6096 - 

Fairfield Properties website
See a Review of Fairfield Properties Senior Apartments

---
Suffolk County Senior Apartments

If you are looking for a short-term rental, find a community you like, call the community or order their newspaper for classifieds.  Most retirement communities on Long Island have short-term rentals available since members travel often in retirement or are snowbirds. 
---
Independent and Assisted Living
on Long Island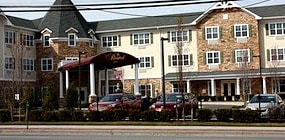 Atria Hertlin Place  - (formerly Hertlin House)  In Lake Ronkonkoma (Suffolk County) - Housekeeping services - Events Calendar of Activities -14-acre site.
675 Portion Rd - 631-981-1880
Dominican Village - Independent and assisted and respite care in Amityville sponsored by Sisters of St. Dominic
Regency at Glen Cove - Glen Cove (Nassau County) - Independent and Assisted Living (special benefits for veterans and spouses)
Sterling Glen - This developer has five rental apartment retirement communities on Long Island for over 55 and now part of the Atria Senior Living Group.
See separate page for comprehensive list of assisted living communities. 
---
Lifecare Communities  
Suffolk County
Jefferson's Ferry - South Setauket - Located in beautiful Three Village Area on 50 acres. CCRC - Resort-style apartments and cottages. Fine dining, housekeeping, heated indoor pool, jacuzi, fitness and massage therapy. 631-650-2600 for brochure or appointment.
Mt. Sinai area:  There may be a new lifecare community coming to the Mt. Sinai area in the future where the proposed Harbor Village was going to be.  
Nassau County
The Amsterdam at Harborside

Lifecare community - Port Washington, Nassau County - for a good overview of this community see my review of the town and community at Retirement - Port Washington Review
---
55+ Manufactured Homes
Calverton Meadows - Calverton - by Hometown America - Hamptons area on East End.  Near beaches, country produce and wineries.  Enjoy a casual lifestyle.  Near VA Cemetery.   Land-leased new or resale.  Some resales under $90,000 listed on their website.   
703 Fresh Pond Dr., Calverton - 631-973-6170
Foxwood Village

 - Gated by Ritz-Craft manufactured homes on leased lots - New and resale - resales from $150,000 - Country area on East end west of Riverhead.  RV parking area. 
1407 Middle Rd., Calverton - 631-369-2424 - Open Daily
Riverwoods - By Kingsley Living - surrounded by state park - Rural setting on Eastern end of Long Island.  376 land-leased lots.  Clubhouse, social activities, clubs and recreation. RV parking.
525 Riverleigh Ave., Riverhead 
Riverhaven - Riverhead - land-leased 103 lots - clubhouse and recreation.
37 Hubbard Ave., Riverhead 
Lakewood

- Calverton -  108 land-leased spaces - clubhouse and recreation - near beaches of the Hamptons
1964 River Rd., Calverton, NY (East End) 631-727-7279
Glenwood - By Stark Homes - 500 lots - 1661 Old Country Rd., Riverbed - 631-727-3760
See our review of:  Glenwood Village Manufactured Homes by Stark Homes Inc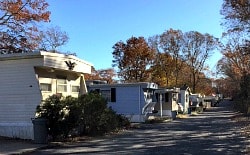 Ramblewood Park senior mobile home trailer park
Ramblewood Park Mobiles - Small community near water area - 658 Sound Ave., Calverton 
Recent Most Popular on this Page
| | |
| --- | --- |
| Vineyards at Bluepoint | Bayport Meadows |
---
You may also like: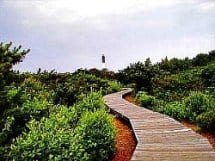 The Lighthouse at Robert Moses State Park is kept as natural as possible.
Note: We do not make recommendations or give advice. All listings are for information only. Please verify all information and prices as they can change.
Top of page