Southern California Retirement
  Communities for 55+
Southern California retirement communities for 55+ start with the Central Coast..San Luis Obispo--the midway point on the Coast between Silicon Valley and Los Angeles --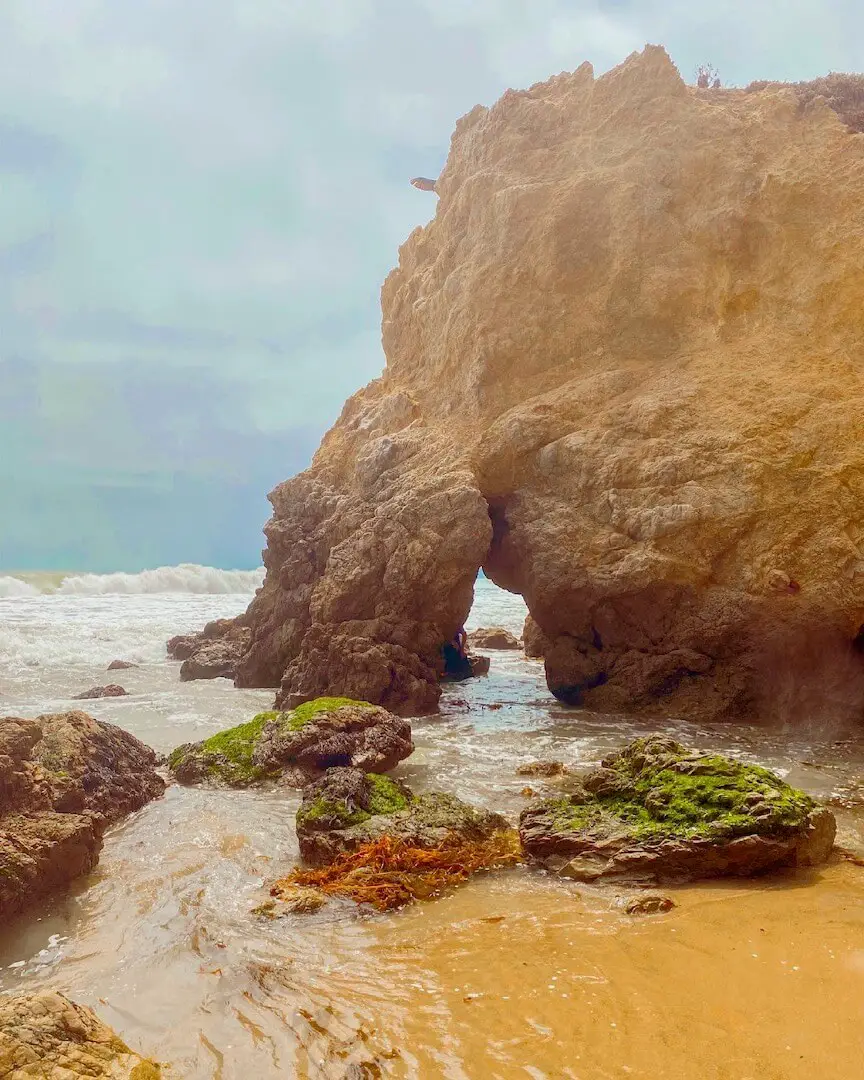 View Larger Map
Newest 55+ Communities in Southern California
| NAME | Location/Start Price | Link |
| --- | --- | --- |
| 1. Highgate Regents | Bakersfield/$300's | See More |
| 2. Cedarwood at Terramor | Temescal Valley/ $700's | See More |
| 3.Rancho Mission Viejo Pearl and Haven neighborhoods | RMV/Start $700's-1 Million | See More |
| 4. Esplanade at Sommers Bend | Temecula/$700's-final homes now | See More |
Central Coast-Southern California
San Luis Obispo
|
Pismo Beach
| Arroyo Grande |
Nipomo
|
Orcutt
|
Paso Robles
| Santa Maria | Oceano |
Santa Barbara
Nipomo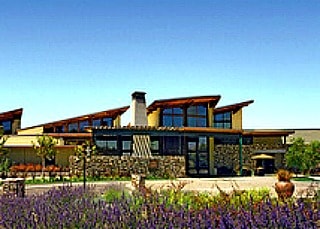 Photo by Trilogy® at Shea Homes - Monarch Dunes Resort Club, The Monarch Club
Trilogy® at Monarch Dunes
1465 Via Vista, Nipomo


Ph: 800-685-6494 - Best to call first for appt.  

Priced from one million plus.  Resort living by Shea Homes® open to all ages.  Near coastal beaches - Adelina's Bistro features local organic produce.  Sandalwood spa.  Innovative open floor plans with optional casitas in some - California indoor/outdoor living, golf community, vineyard home sites, and many fitness activities.  Single family detached and attached homes from $1,000,000+.  Model homes now for sale. 

Resale in the Central Coast
Independent Living Communities in the Central Coast:
Villa Santa Barbara -  Studios and one-bedrooms with supportive services.  Rooftop has ocean view.  Restaurant-style meals. Individual mailboxes.  Downtown. 227 E. Anapamu St., Santa Barbara - 877-931-4369
ventura county - SOLD
Citron at the Grove - Camarillo -  By Shea Homes - Large detached 2-3 bedroom homes in gated 55+ community -  Planned clubhouse, pool, spa, recreation, pickle ball, bocce ball, hiking trails and more.  Was from $800's.  SOLD
Los Angeles - Los Angeles County
..areas of LA have too much traffic for many seniors (the city of Los Angeles is the second most populous city in the U.S.), but if one retires here, the climate cannot be beat.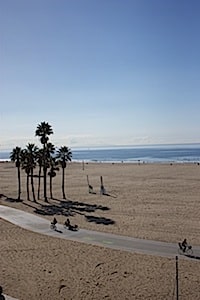 Santa Monica, an area of LA County on the west side near the beach, is a terrific place to retire partly due to its excellent bus system and being able to walk to shopping and dining.  The public beaches are nearby for sunning, jogging and biking with trails that run alongside.

Resale in Los Angeles area:
Galloway at Five Knolls

 -  In master community Five Knolls -  Started $500's - Large homes with space for entertaining, etc. - Amenities include gated, clubhouse, pool, fitness center and more.  Next to YMCA

and Senior

Center.  20568 Galloway Dr., Santa Clarita 
Verano - Award-winning gated community by Pardee Homes In master community Aliento - single homes were priced from $500's - Resort amenities at The Club at Verano. 18711 Alara Lane, Santa Clarita 
Teramachi in Los Angeles - In Little Tokyo, area in downtown Los Angeles,  at 3rd and San Pedro Streets - Newer luxury condominiums for 55+ - resales only - Price: $$$-$$$$.
Sol y Mar

 Villas




5601 Crestridge Rd., Rancho Palos Verde 




949-269-2410 - Shown by appointment




55+ Town homes were from $799,000




This is a desirable and rare location on the coast by Taylor Morrison.  Gated luxury villa town homes with views.  



Independent Living in Los Angeles area:
Woodland Hills 
Motion Picture and Television Fund Retirement Community - Woodland Hills - A special community for retired members of the entertainment industry.  Assisted services available.  For eligibility requirements call 323-634-3866. MPTV
Pasadena 

Villa Gardens

  in the city of Pasadena - Apartment-style units.  Amenities include social activities.  It is a continuing care community (CCRC).  Entrance fee or month-to-month option with no entrance fee.
Claremont 
Claremont Manor - By Front Porch - Month to month plans - 5 colleges in area - Huge variety of accommodations - One and two bedrooms.  Also cottages, duplexes and villas.
650 Harrison Ave., Claremont - 909-626-1227 ext 6135
Hollywood 
Kingsley Manor - By Front Porch for 60+ - No entry fee - Studios start $4185. (verify) with housekeeping and linen service (verify).  Also assisted living and skilled nursing available if needed at extra cost.  Studio, 1 and 2-bedroom plans.  323-661-1128

Anaheim 
Walnut Village - Entrance fee - cottages and 1, 2, and 3 bedroom apartments.  There is a designer kitchen plan.  Services.  Lifelong learning center with classes.
Summer House at Walnut Village - For memory care for a loved one.  Month-to-month.
891 South Walnut St., Anaheim - 866-983-6763
Playa Vista
Fountain view at Gonda Westside - CCRC that is entirely rented out with wait list (verify).  Join the wait list with deposit.  Pool and more resort amenities. Short walk to restaurants and shops.  By Los Angeles Jewish Home. Near airport and Marina del Rey.  12025 Waterside Dr., Suite 105, Playa Vista - 424-216-7788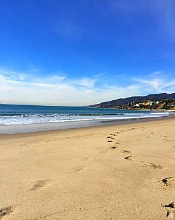 Perfect day at Malibu
Also see apartments in Los Angeles for seniors.
---
Orange County (below LA County)
Brea
|
Irvine
|
Cypress
|
Redondo Beach
|
Rancho Mission Viejo
|
Seal Beach
| Laguna Beach |
Huntington Beach
|
Laguna Woods
|
San Clemente
Orange County is the smallest county but is the 2nd most dense in California. Source: Wikipedia

San Clemente
Sea Summit 

- 

 

On the ocean bluffs by Taylor Morrison Homebuilders. 300+ homes across 4 neighborhoods (verify) in Spanish-style architecture.  Not age-restricted.  The town homes neighborhood, Sea Summit Aqua (Sold), starts from 1 Mil+  -  121 Via Galicia, San Clemente 

Redondo Beach
Breakwater Village

- Redondo Beach -  171 condominiums By Anastasi Development - 1, 2 and 3 bedroom floorplans - pool - 2750 Artesia Blvd. -  Ph: 310-542-6040 - Shown by appointment.
Rancho Mission Viejo
RMV - More opportunities for 55 plus will be available late 2022-early 2023.   Last phase is called Esencia but sold. - See our review.  2 new 55+ neighborhoods called Haven and Pearl selling now.  There will also be future offerings. The Perch coming 2023.  Look for events to celebrate their launch.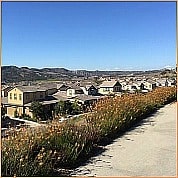 Rancho Mission Viejo - Gated  - Two different lifestyle areas - one for over 55 called Gavilan.  Builders include Shea Homes, Del Webb, Standard Pacific and more.  See new phases called Esencia.
See our review of Esencia at Rancho Mission Viejo.      
Ortega Hwy and Antonio Parkway, San Juan Capistrano -  Phone: 877-226-0482
 Vida at Esencia - In Rancho Mission Viejo - Del Webb - Other plans are medium to spacious and were priced in the $600's-$700's.  Classic ranches.  There is a unique feature called a Cafe within the floorplan with sliding door to outside patio. Kitchen with very large "island" workspace.  127 Luneta Lane, Rancho Mission Viejo  Sold 
Alma at Esencia

 -  Rancho Mission Viejo - Large 2-3 bedroom classic ranch homes started in $700's-$800's.  One plan has 3 bedrooms and 3 baths.  Enjoy the amenities at Rancho Mission Viejo in this Del Webb community. 121 Luneta Lane, Rancho Mission Viejo - Sold 

See our Esencia review of these and other communities (sold out) in Rancho Mission Viejo for more 55+ communities.
Rancho Mission Viejo has several 55+ communities that have sold out.  See local Realtors for resale. 
Resale in orange county
La Floresta Master Community-Sold
Agave La Floresta - Brea - Gated single story stacked flats with elevator.  Two to three bedrooms and some with den.  Located within the pedestrian-friendly 55+ enclave of Buena Vida inside the La Floresta master-planned community. Nearby "Village of La Floresta" for shopping, dining and more.  Buena Vida Clubhouse and recreation.  By The New Home Company - Started $500's.   
La Floresta in Brea - 
2 collections (sold):
Olvera at La Floresta - From $900's - 313 So. Terrazzo Dr., Brea (sold)
Solana at La Floresta - From high $700's - sold out - 3349 Granada Circle, Brea (sold)
Villages of Irvine master community-sold
Village Travata by Lennar in Villages of Irvine master community with 3 neighborhoods within Travata Village.  Entrance at Ridge Valley and Carlow, Irvine -  SOLD
Castillo -  Courtyard homes started from $700's
Aldea -    Townhome/Condo/Flat started from mid-$600's
Palencia - Single Family homes started from 1 Million+
Ovation at Flora Park-sold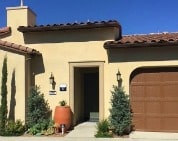 Ovation at Flora Park - Sold out
 O

vation at Flora Park -  community sold quickly - By William Lyon Homes - One and two-story paired homes and single homes in a small community.   Clubhouse, pool, social and recreational activities. Near Disney and ocean amenities. Homes started $800's. 4643 Luna Ct., Cypress 

 
Leisure World Seal Beach-Resale homes
Leisure World Seal Beach

- Seal Beach - Original over-55 retirement community by Ross Cortese.  It is a large community of mostly co-ops, (not allowed to be financed by LW), and some condos.  Very few rentals. Resales start $100's.  Resale homes of a variety of styles and price ranges with resort-like amenities and activities. Amenities include golf.  The coast is nearby.  There is a sales office on the site.  You can also contact a local Realtor.  Appointment with Realtor is necessary to enter the gated community. Ph: 562-598-1388 (sales office on site) - 1901 Golden Rain Rd.
Huntington Landmark - Huntington Beach - Large gated older community with amenities - walk to beach, shopping, restaurants.  Gated with roving patrols.  Social activities.
20880 Oakridge Lane - 714-960-5475

18900 Delaware St., Huntington Beach - Small community of 53 units. Walk to shopping and restaurants.  Beach 3 miles.  3 levels with laundries on each floor.  Gated parking.  1 and 2 bedroom units.  Elevators.  Economical pricing. Verify info. See local Realtors.

Laguna Woods Village

-

Gated

older very large community with resales - high rise condos with meals and housekeeping, co-ops and singles. Their tours are scheduled on Thursdays. Call 949-597-4360. Ten minutes to ocean.  24351 El Toro Rd., Laguna Woods - 949-597-4443
Bay Cliff Village - San Clemente - Older (since 1963) cottage-styled, single-level homes by the Pacific Ocean.  29 homes, some with lots and room for garden. See local Realtors.

Bakersfield-Inland
Towns in the area: Rosedale, Greenacres, Oildale, California State U

Near Sierra Nevada mountain range.
Highgate Regents -  Westside living by Castle & Cooke from $300's.   Gated single homes.  
14407 Rokeby Way, Bakersfield - 661-829-1775 - Open Daily
The Greens at Seven Oaks - Gated   - Part of Seven Oaks master community - Adjacent to Seven Oaks Country Club for golf and resort amenities - ask about special pricing at the country club for The Greens (verify) - The Greens has its own clubhouse, pool and resort facilities. Medium to large single homes with luxury features.
2903 Rose Petal St., Bakersfield (clubhouse)
Resale in Bakersfield
Four Seasons at Bakersfield - 

Gated

 by K Hovnanian - Price: $-$$ - inland location from Los Angeles - single family homes and resort-style living. Sold Out-See local Realtors - 6311 Barcelona Drive 
 Brighton Parks - 

Gated 

 2 and 3-bedroom medium to large detached ranch homes by Castle & Cooke - designed to be park-like in garden setting. Started from low $200's.  Clubhouse, pool, Activity Director.  12412 Abercromby Dr.  
Solera Kern Canyon -

Bakersfield by Del Webb - near mountain ranges and Kern River for outdoor recreational pursuits - many amenities for active living. Resales only.
San Bernardino and Riverside Counties
Cities in the area:  Some of the best values for retirement communities in Southern California are in these areas:  Beaumont, Hemet, Menifee, Murrieta, Cherry Valley, Apple Valley, Loma Linda, Lake Arrowhead, Bloomington, Corona, Ontario, Riverside, San Jacinto, Temecula.  Also see the Palm Springs Area (separate page)  
Hemet and Beaumont:  Hemet and Beaumont, an affordable area in Riverside County, are an easy drive to Palm Springs and 2 hours to Los Angeles.  The climate is cooler than the desert areas with a green countryside.  This is a developing area though currently has a small-town ambiance.  There are golf courses and excellent medical facilities. 
Esplanade at Sommers Bend in Temecula by Taylor Morrison.  Large single homes starting prices in $700's.  Southwest Riverside County.  Final opportunities now.  39837 Everly Place, Temecula - 951-355-7151
Beaumont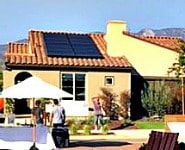 Altis Beaumont -

By Tripointe Homes (previously Pardee)

- 

Beaumont - 4 collections start from low $400's - modern style - Resort living - golf courses in the area - 1555 Skystone Way, Beaumont - 951-281-8182



See the Review of Altis
Altis at Terramor - Corona by Tripointe Homes - Final homes now - $600's - 24110 Brison Dr., Corona - 951-291-0674
Irontree at Terramor - Temescal Valley by Del Webb starting in $600's. 2-bedroom, 2-bath homes - 24777 Overlook Dr., Temescal Valley - 909-442-4193 - Open daily
Also:  

Now Selling -

Cedarwood at Terramor - Temescal Valley - Floor plans are 1324-1375 square feet (verify) By Del Webb -Start $570's - Shown by appointment only - 909-707-6858
Apple Valley
North of San Bernardino--Apple Valley: 

ontario
Esperanza - By Lennar - 3 active adult resort collections priced from low $600's.  They are:  Modena, Tejara and Vivir.  Ranch homes with mission-styled architecture.  Models now open for touring.  Welcome Center:  4233 E. Sonrisa Privado, Ontario (Inland Empire) - Open Daily - 888-213-1794
Resale in Riverside County
Ardena at Terramor  - By Del Webb - was from $400's - pool, 2-bedroom, 1 1/2 bath medium to large single ranch homes.  24217 Overlook Dr., Temescal Valley  
Sterling at 

Terramor - 

By CalAtlantic Homes - Gated single homes in master community with views and resort amenities.  Were from $500's.  24563 Crestley Dr., Temescal Valley 
Cortina at Terramor

 - By Del Webb - Started high $400's - Riverside County.  In master community of Terramor. Resort amenities.  Pool with cabanas.  Mediterranean-style.  24741 Overlook Dr., Corona  
The Retreat at Holiday

 - Menifee (Riverside County) - By Freedom Homes - Medium to spacious homes were from low $300's.  108 single homes with gated entry.   Pool, Rec Center, spa.  26313 Desert Rose Lane, Menifee  
Solera at Diamond Valley

-  Hemet - by Del Webb - many amenities and activities - 5 area golf courses - fishing at nearby Diamond Lake.  SOLD OUT  Ph: 866-765-3723 - 5542 Corte Portico, Hemet
Four Seasons at Beaumont -

 Gated

 by K. Hovnanian -  Gated master planned community - The towns of Beaumont and Hemet are in the same area.   2-bedroom/2 bath single homes were from low $300's - 339 Enchanted Park North, Beaumont, Riverside County

Four Seasons at Murrieta near Temecula - By K Hovnanian Homes - 524 homes with Lodge, amenities, clubs and social activities.  Resales.
29750 Willows Ave., Murrieta - Open Daily - 909-461-0473 (H/O office)
Highland Springs Village - Cherry Valley (Beaumont) -  Known for its unlimited golf (verify) and low homeowners fees - single homes with resort amenities.  Fishing lakes.  See local realtors. 

Trilogy at Glen Ivy - Corona, CA - Retirement Community by Shea Homes named after the famous Glen Ivy hot springs located there - Glen Ivy is approximately an hour drive outside of Los Angeles and 30 minutes to Hemet. 

Price-$$-$$$ - 1317 Single family homes of 2-Bedrooms/2 baths.  Adjacent to this community is the internationally-known spa Glen Ivy Hot Springs offering wellness and beauty treatments.  Ted Robinson-designed golf course. Resales only--please check with local Realtors. Trilogy Parkway off Temescal Canyon Rd.
The Oasis -

 

Menifee in Hemet area - Desirable older gated community built by Ryland Homes with resales. Starts mid-$200's.  Large community with amenities.  951-301-7466 (clubhouse)
The Colony - Murrieta in Hemet area - Large guard-gated community of 1500 detached homes. Clubhouse, Golf, social activities and amenities. Resales only start mid-$200's. 951-677-4341
Air Force Village West - Riverside - This is a continuing care community for military (no longer .  You enter when you are younger and there are services available as you age, if you need them. A variety of housing types.  See the Expert Interview article on this community.
Senior Apartments in Loma Linda
Loma Linda Springs - Loma Linda - near the famed Loma Linda University - the town is all about wellness if a healthy town is your priority - Loma Linda city website - The community is 1 and 2-Bedroom senior apartments affordably priced and in an excellent location to enjoy Southern California attractions. Also, short-term furnished rentals.  Ph: 866-933-1466 - 11171 Oakwood Dr.
Palm Springs Area-Riverside County
The Palm Springs area has nightlife, serene mountain beauty, very casual, not much traffic, and plenty of soothing massage.  It does have a downside--the hot summers of the desert.  One must have air conditioning or spend summers away.  We have 2 recent reviews of communities in this area.

Rancho Mirage
See separate page for Palm Springs and the Desert Communities Luxury 55+ Communities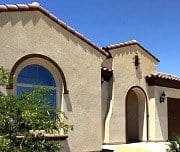 Del Webb at Rancho Mirage near Palm Springs
New

 Palm Springs area: Del Webb at Rancho Mirage.  See the Review.
---
Caliente Springs Resort, manufactured homes community and RV park in Desert Hot Springs.  See the Review.
Also see Manufactured Homes in Palm Springs
San Diego Area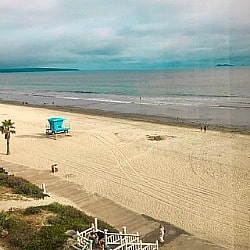 Perfect climate, ocean amenities, nightlife make it one of the best places to retire in the U.S.  If a person wants to actively exercise to stay fit in the senior years, this may be the best place due to the year-round mild weather.  A high percentage of the population is over 55, so there are hundreds of senior resources and excellent senior centers.
Go here for the list of San Diego Retirement Communities 

Most Popular Communities on this page*
*Based on number of click-thrus.
| NAME | Location/Starting Price | Link |
| --- | --- | --- |
| 1. Leisure World Seal Beach | Seal Beach | See More |
| 2. Breakwater Village | Redondo Beach | See More |
| 3. Verano | Santa Clarita | See More |
Also see:  Manufactured Homes in California
Southern California