Retirement Community Home 
Prices (with recent Updates)
By
Carol Fena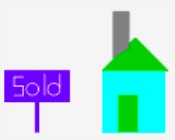 Retirement community home prices are of interest when one is in the market for a home.  If one is familiar with real estate property pricing in a regular home market, the process is the same, but there are differences.

When appraising homes, the appraiser compares like with like.  They hunt down the most comparable properties they can find.  Therefore, it is imperative that only homes within a retirement community be used for their comps.  The unique nature of retirement communities requires that one compares only homes for sale and sold within retirement communities.  There are exceptions if there are no comparables.  Then the appraiser can use comps outside of the community but they make adjustments. 
One finds that home prices are generally lower in 55+ communities than the regular home market.  Here are some reasons why:
The majority of buyers pay all cash 
Senior buyers are not in a hurry
With age buyers become more familiar with pricing than first-time buyers starting out. 
2023 
Selling?  Trying to sell your home in 2023 to buy your retirement home?  Is it hard to be realistic if your Realtor tells you your neighbor got more last month.  Is your Realtor telling you to price your home to sell now.   Is it hard to accept that last month you could have gotten more? This is the 2023 real estate market.  Have your Realtor show you the facts of what comparable homes are selling for now in your area.  Not last month.  Get the opinions of more than one Realtor of the price to list your home at. 
Buying?  Generally, new homes at a 55+ retirement community will have prices regularly professionally appraised and the prices are kept up to date and not negotiated.  There are year-end offerings on select homes and in a buyers market other incentives to buy.
(Note: Some markets are depreciating  and some are appreciating.  Nationally, NAR predicts 2023 will be a more normal market.  Seek experts and real estate professionals for opinions for your local area.) 
Content
Home Developments set their pricing
Incentives to Purchase
Baby Boomers
2022 Update of Real Estate Prices
Pricing Your Home
Higher Prices in Cities
Condo Market
Smaller Square Footage Homes
The Environment
Developers
Rent vs Buy
General information on how to appraise a home for the real estate market  
Home Developments set their pricing...
For new home developments, the developer firmly sets prices after having one or more appraisals.  Appraisals are done frequently to remain competitive.  Remember to include any special incentives of the community in your pricing analysis. These incentives are plentiful in a buyers market and not so much in a sellers market, which most areas are in now.
Some developers keep their prices down rather than be too high.  It is easier to raise prices than to cut them.  Cutting prices later might anger residents who have already bought.  However, if the appraisal warrants, they will reduce prices in the community, if necessary. Currently, most areas are raising prices but I have seen some communities lower them or keep them the same.  
Look for Incentives when purchasing...
Incentives to buy are great marketing tools in a highly competitive or slowing market.   
A buyer may not be aware of an advertised incentive.  For this reason, one wants to ask about them.   The most common one is when the community covers some closing costs. 
Others include items like a free sunroom, free solar, outdoor barbecue, free upgrades (most commonly free granite countertops) and many more.  The most common time of year for incentives is the Fall and Winter seasons when traffic drops, especially at the end of the year.
However, if the home market improves, incentives disappear.
In 2022 we may begin to see incentives come back as interest rates rise.  Communities prefer this to lowering prices.
Baby Boomers have turned 65...
At the start of the first of the baby boomers reaching age 55, home prices were extremely low due to less demand.  Now that baby boomers have turned 65 (in 2011), and more retiring every day, we would expect prices to go up.  
2022 Update of Real Estate Prices
It has been a very unusual market the last few years.  It seems like there is no escaping rapidly increasing prices at our 55+ communities.  Some communities aren't even showing their prices on their website because prices are going up so rapidly--even monthly.
 There are many reasons for this:
the economy

the pandemic

shortages of materials

high demand and less supply

professionals taking advantage of the market by buying up available homes and flipping thus increasing prices

technology allows faster purchase of homes on the internet 
Apartments and homes are selling faster than ever despite prices continuing to climb. 
Even mobile home and RV communities, which tend to be slower selling, are selling out of their inventory.  It seems there is no escape.
Interest Rates Begin Rising in 2022
When interest rates begin to move up, it traditionally lowers prices, but in this market we will have to wait and see as there is still a shortage of inventory.   
It helps to find a home in a new community when it first opens because starting prices may then be at their lowest.  Builders usually list "coming soon" communities on their website.  After the community has a new appraisal, prices may move up. 
You may ask your local Realtor about how fast homes are selling in the community.  (If you work with your own Realtor it is best to register them before having contact with the community agents if you wish to secure their commission.)
Please note that community prices are not negotiable but are set.  You may receive incentives, however. 
Newest 2022 Price Updates
Finally in early 2022 we have a new trend occurring--raising interest rates.  As of April 2022 we have a trend of fast and multiple interest rate raises.  We have enjoyed interest rates below 3% but that is suddenly changing in order to halt raging inflation or slow it down.  Today in May 2022 we are seeing up to 5%.  What effect does this have on the real estate market?  It really is too soon to tell the full effect but we can see some pricing being affected but only slightly so far.
Will Prices Drop 
Price dropping may be a positive outcome though the 55+ market may not be as affected as other markets and it will differ by area.  Seniors generally pay all cash for a retirement home so they are not worried about interest rates but the specter of home prices being lowered does interest them and can be a positive thing.  At the least there may be more inventory and less competition for homes.  Ask your Realtor how fast homes are selling.   We also see more incentive offers being announced.   We will have to see how this plays out in 2022.
Things Developers Do Instead of Lowering Prices:
Build more small home plans
Offer Incentives
More marketing
Pricing Your Home:  What are the Sold prices...
Sold prices are more valuable than listed prices when deciding the value of a home.  The listed prices can help one decide where to list the home, but the sold price tells something very different.  It tells what the home is worth in the current market.      
Knowing how fast homes are selling is another useful piece of information.  If homes are selling fast, this indicates higher demand and may warrant higher prices.  This is public information and easily obtained.
Use your Realtors services:
A good Realtor is a valuable resource for deciding the market value of your home and their service for this is free since this gives them a chance to introduce themselves to you in the event you want to sell.  You can even hire a professional appraiser but this will cost you usually hundreds of dollars.  For names of ones in your area, you can contact the American Society of Appraisers (ASA) or your local bank to see who they use.
Is your home appreciating or depreciating?
Some homes in some areas may be depreciating every month rather than appreciating.  This depends on your local market as markets differ considerably.  However, this was more common in prior years.  Today you are more likely to find an appreciating market.
2022:  Appreciation of home prices is especially high in the traditional retirement areas of Florida, Texas, Arizona, and California.  Home prices continue to rise at a rapid pace.  
2023: Pricing is a local matter.  According to NAR, on a national basis prices are predicted to rise 3% in 2023 and be a more normal market.  However, local markets may differ.  The San Francisco market, for example, is predicted by NAR to decline by 10% or more in 2023.

Whatever else changes, they still aren't making anymore land...
Higher prices in cities where land is scarce...
2022 Update:  The pandemic 2020-2022 is changing work habits and ways of working.  One of the biggest changes is where people work.  Many office workers can now work from home and are relocating to retirement and vacation areas.  If buyers can move, most are preferring the suburbs to the city areas according to experts.
The Condo market...
In 2022 the condo market sells rapidly in most areas.  Check with your local Realtor. 
Smaller square footage homes...
Builders are now becoming more interested in what buyer's want. Today's boomers, independent thinkers, want to be part of the design process.  Many builders are including "design sessions" in their marketing before the community is built to make the community more appealing to potential buyers and to make the floor plans more modern and accommodate changing buyer needs.  This process enables builders to get more pre-sales, therefore, it is advised that you sign up for these sessions if possible to get updates.  (In the pandemic these sessions are mostly discontinued.)
2022:  More small plans may appear due to a lower price for consumers as interest rates rise.
---
The Environment...
Communities often are built in suburbs or rural areas around major cities where there is available land.  City planners have to consider the impact on the environment in these rural areas.  Some developers are more environmentally aware than others.  Environmental groups, developers and planners make great efforts to preserve and protect the land, our most precious asset.
The amount of available land in an area and demand affects prices.  Demand is created by preserving the quality of the land.     
Green building has nearly reached mainstream.  Not until recently have buyers shown this much interest in saving energy.  These additions cost builders more money to install.   However, there can be great savings on energy bills for the consumer.   
Look for more communities that are offering incentives with green building and are environmentally sensitive.   
How do developers view 55 communities in today's market?...
The senior market is no longer a top priority for developers.  Developers who specialize in age-restricted communities are the exception.  With lower interest rates, the first-time homebuyer market has been stronger.   (Think millennials.)  This could cause a lower inventory over time for over 55 homes.    
Rent vs Buy...
If buyers believe home prices will fall instead of going up, they may want to hold off buying.  They may decide to rent for awhile.  We have been here before but it is too soon to tell what effect rising rates has on housing. 
Check with your local Realtor to decide if it better to rent or buy now.
Very strong Sellers market.  Many buyers have been priced out of the market and many are going to affordable options such as manufactured homes and RV parks in rural areas.  Priced-out buyers are finding RV Park Models are now called "tiny homes" and offer a very affordable lifestyle with clubhouses, pools and social amenities.    See Affordable Housing Options article on our site. 
Apartment rents in some areas are sky high and still going up.  There is a scarcity of housing for 55+ and wait lists are filling up.
See National Association of Realtors for monthly articles which update the status of the housing market and pricing.

Also helpful would be if more 55+ housing communities are built.  As always, we will have to wait and see what the future brings.  Rising interest rates is a new thing but has big effects in the long term.   NAR is a good source for commentary on the state of the market.
2022: Changes are occurring--stay tuned for updates. 5/2022
This article is informational only and not advice or opinion. Verify all information.  Please consult with your local Realtors, certified financial planners or other qualified professionals for making decisions about your money, market trends, pricing and retirement.  Markets vary so check with your local Realtor on pricing and financial information.