Retirement Mobile Home Parks
    

for over 55...in great U.S. locations...
What are retirement mobile home parks and how do they differ from other kinds of parks.
Even though some manufactured homes today are still being called mobile homes, there is a difference.
(Jump to listings)
(description)
---
Important facts about mobile homes:

The term mobile home refers to factory-built homes built before June 15, 1976. They do not meet current HUD standards.
What you may think is a mobile home may be a manufactured home.

Homes built after June 15, 1976 are called manufactured homes.   In addition, as mobile homes age and are replaced with a new model, they are then called manufactured homes.


 Be sure to see our manufactured homes page also since most communities are a mix of both.
Your mobile home park is becoming a manufactured home park..

Many of the mobile homes in these parks are old. There is a gradual upgrading as newer homes are replacing older ones in parks.
You can

buy or lease

the lot for the location and then replace the home with a newer model.
Do you want to own your lot or lease it..

The lot appreciates if you own it and your investment is more stable.  However, leased lots have their advantages because you don't have to outlay more money for the land and pay property taxes (verify).  Leased-lot communities pose the   risk that the community could be sold and you will need to move.  Check your contracts for details regarding this matter.

Because older mobile home parks are on land that was purchased when land was cheap, many are in desirable locations.  These communities, called land-leased, can be vulnerable to the owner selling the land if he stands to profit greatly from the sale.

Characteristics of mobile homes:

You can find mobile home active adult communities in some of the most desirable locations. Many were built when land was cheap and available.
Senior parks are usually well maintained and quiet.
There are some outstanding bargains in mobile homes in the current economic climate especially in hard-hit areas like Florida, Nevada or Arizona. You can find many resale mobile homes in land-lease communities for under $25,000 (lot lease fee is additional.)
Many mobile home parks serve as second homes for "snowbirds."

Tip:  Know the significant design differences between manufacturers.

---
Contents:
Arizona
California
Florida
Arkansas
Nevada
Oregon
Washington
New Hampshire
Delaware
Most Popular
Retirement mobile home parks in Arizona 

Prescott

Hibiscus Mobile Home Park

-

50+ community in Prescott




928-776-0414
Bullhead City
Reserve at Fox Creek - Northwest Arizona - manufactured homes by Sun Communities. Lots of social activities, large clubhouse, pool and more.
2350 Adobe Rd., Bullhead City
Casa Grande
Mesa

Brentwood West  - Leased homes and lots. Gated community with amenities including Fitness Center, Indoor and outdoor pools and more in Mesa. Newly renovated clubhouse.  Sun Communities.
3104 E. Broadway Rd., Mesa
 

Castillo Nuevo

 in Mesa 30 min from Phoenix pool. 3300 E. Broadway Rd., Mesa -   
Apache Junction
Desert Harbor - By Sun Communities gated community in Apache Junction. Outstanding amenities includes putting green, indoor/outdoor pools and more. 3700 So. Ironwood Dr.
La Casa Blanca - Apache Junction - outstanding amenities and views by Sun Communities.  2208 W. Baseline Ave.
Lost Dutchman - Apache Junction gated community by Sun - natural surroundings. Great amenities include RV parking, woodwork shop, pool/spa and more.  10936 E. Apache Trail   
Rancho Mirage - Apache Junction. Sun Communities - Resort-styled gated community.   2400 East Baseline Avenue
Sun Valley - Apache Junction - Outstanding amenities and views of mountains.  By Sun - 11101 E. University Rd. - 888-941-3497  
Tucson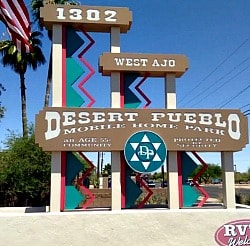 Desert Pueblo Mobile Home and RV Park
Desert Pueblo Mobile Home and RV Park

 - Tucson -  The mobile homes prices vary. Sales are listed on their website.  There are approx. 400 mobile home lots.  The park offers many amenities including pools, Jacuzzis, recreation, golf in area, social activities,  and more.  Shopping is nearby. There is also RV storage and a small RV area for monthly space rentals which must be applied for.  There is security--please inquire regarding details.  1302 West Ajo Way, Tucson - 520-889-9557
Northern California -

 Napa Valley - Wine Country

Napa Valley - Homes in the wine country surrounded by vineyards and hills.  Swimming pool and spa.  Previously Vedder Communities now by Carefree Communities -  1040 Orchard Avenue, Napa Valley - Phone: 707-255-0980
Pueblo Serena  in 

Sonoma - pool/spa area. By HCA Management.
Rancho de Calistoga

- (no website) in the Napa wine country.  There are 4 mobile homeparks in Calistoga.  Also see Chateau Calistoga at 223 Champagne West, Calistoga

Rincon Valley

Santa Rosa in Sonoma County - half hour drive to ocean and Russian River nearby. By HCA Management.

Santa Cruz County Area Retirement Mobile Home Parks:
Santa Cruz County on the ocean approx. 30 miles from San Jose is a wonderful place to retire; the mobile home retirement parks are near the ocean. You can find multi-million dollar homes here but also very nice and affordable senior mobile home parks.  Also try the Watsonville area, 15 miles outside the city of Santa Cruz.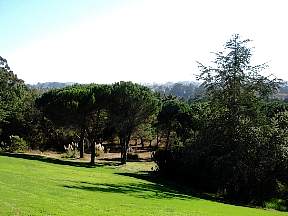 Soquel Hills
Clifford Manor Watsonville


831-724-4333

De Anza Santa Cruz -

by Equity Lifestyle Properties - large space rental park on ocean.  
831-423-8660

Loma Vista Estates

- resident-owned park in Capitola near Santa Cruz
831-462-9021

Spring Lakes

in Scotts Valley is near Santa Cruz
831-438-2407

Monterey Vista Mobile Estates

in Watsonville which is about 15 miles from Santa Cruz in hilly agricultural area.

Shoreline Estates

1555 Merrill St., Santa Cruz
831-475-7031

Villa Santa Cruz


831-464-2750

Sorrento Oaks

800 Brommer - Santa Cruz co-op park

Aptos Knolls

co-op park - resident owned - Aptos

Rancho Corralitos

Resident owned park - quiet in great location - 270 Hames Road Corralitos
831-722-6515

Tradewinds Park

Jade Street - Capitola 

Soquel Glen Mobile Home Park

3470 Soquel Dr - heated pool

There are others - I suggest you contact a local Realtor for resales as most parks do not have websites.
Sacramento:
Valhalla

Mobile Home Club in West Sacramento - 240 homes off Lake Washington close to highway 80 for easy access to many areas for entertainment, dining etc. 

Santa Rosa:
Rincon Valley Mobile Estates - Clubhouse, pool - 4671 Circle Dr., Santa Rosa
Auburn (Near Sacramento)
Citrus Heights - 99 miles to Lake Tahoe

Lakeview Village MHP

  20 minutes from downtown Sacramento with a lake, at least double section homes, mature landscaping, clubhouse, pool, activities and more.

Southern California -

San Diego

The Terrace

in Spring Valley on outskirts of San Diego (no website).
Champagne Villa

-

Escondido - manufactured, mobile and modular homes - 8975 Lawrence Welk Drive, Escondido, next to the Welk Resort.  Heated pool and much more.



For more San Diego mobile/manufactured homes, please see the San Diego listings page.

Banning  
This area which includes Hemet and Beaumont has many mobile home parks. Contact a local mobile home Realtor for many listings.
Mountain Springs in Banning - Laid-back rural area with nearby conveniences 25 miles to Palm Springs. Site rent starts $600's.  Pool, tennis courts, RV storage, social activities, pond and more. 
3800 West Wilson #236, Banning - 877-829-9609    
Los Angeles Area:
By Lake Park Communities in Los Angeles, Orange and Riverside Counties:
Lake Park Brea

- La Brea - Amenities include lake, pool, greenbelts. 625 N. Puente Street

- 562-694-6484 

Lake Park Santa Ana North

- Santa Ana - 1510 E. Fairhaven Ave.
714-633-2141 

Lake Park La Habra

- La Habra - 500 S. Palm
714-992-2770

Lake Park La Mirada

- La Mirada - 13990 E. Imperial Hwy.
562-921-5700

Lake Park Yorba Linda

- Yorba Linda - 3700 Rose Drive
714-524-3033 

Lake Park Placentia

- Placentia - 255 E. Orangethorpe Ave.
714-996-6200

Soboba Springs

- San Jacinto - 2230 Lake Park Drive
951-654-4710
By Carefree Communities (All previous Vedder Communities are now owned by  Carefree Communities.)
Rancho Cucamonga in San Bernardino Mountains: Alta Laguna community

La Habra:  Friendly Village La Habra

Modesto:  Friendly Village Modesto - social activities and amenities
Simi Valley:  Friendly Village Simi

Temecula: Heritage - country ambience; pool; golf in area; mountain views - Ph: 951-676-5113  - 31130 S. General Kearny Road

Ventura:  Lemon Wood -  award winning community among lakes and streams; putting course, pool, gated.   850 Johnson Drive, Ventura - Ph: 951-676-5113 

 San Pedro:  Palos Verdes Shores - Award-winning community - 2275 W. 25th Street, San Pedro
San Juan Capistrano: Rancho Alipaz
Cathedral City: Royal Palms among many palm trees and San Jacinto mountains.
Thousand Oaks area in Newbury Park: Vallecito

Victorville:  Victor Villa

Florida -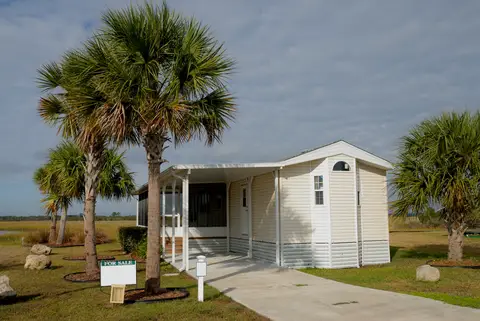 We have 8 pages of Florida Mobile Home Retirement Communities. We suggest the following to narrow your search:
1)  Narrow to 2 or 3 counties 
2)  then choose 2 or 3 communities from those counties  
3)  Choose 2 or 3 homes from each community. 
This search process should make it easier to find your home.

Continue to Florida pages:

Go to Page 1 -
Counties: Broward | Brevard |Charlotte
Page 2 - Counties: Citrus | Collier | Columbia | Escambia | Flager | Hernando | Highlands Hillsborough | Indian | River
Page 3 - Lake County
Page 4 - Lee County
Page 5 - Pinellas County
Page 6 - Polk County
Page 7 - Pasco
Page 8 - Manatee | Marion | Martin | Okaloosa | Okeechobee | Orange | Osceola | Putnam | Santa Rosa | Saint Lucie | Sarasota | Volusia
Also see Manufactured Homes in Florida
Arkansas -

The Yacht Club

- Rogers - In Ozark Mountains


479-925-3162
Nevada -

Tropicana Palms - Las Vegas - By Cal-Am - Pool, fitness, sauna, social activities, tennis, RV and boat storage; close to Lake Mead for water sports or enjoy the night life on the Las Vegas strip.  6420 East Tropicana Avenue - Ph: 702.456.5823
Three Crowns - Las Vegas - Inexpensive resales listed on site.  Pool, community center, RV/boat storage, social activities; gated (verify).
867 N. Lamb Boulevard - Ph: 702.949-2887
Oregon Mobile Homes -

Briarwood

in Eugene Oregon - By HCA Mgmt. - area has a lot for the outdoorsman - spacious lawns
Greenway

in Dallas Oregon by HCA Mgmt. one hour from Portland - rural feeling but with nearby dining, shopping, golf and local wineries.
Washington State -

See our Review of the Puget Sound Area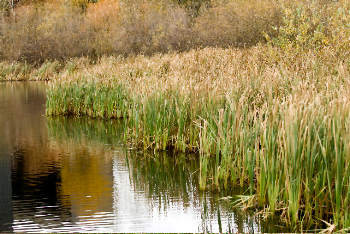 Bow Lake pond - photos by Bow Lake - Sean Hoyt
Bow Lake 55 Plus Residential Community - in Seatac - Found - a nice mobile home community a few minutes to the Light Rail to Seattle for shopping, dining and entertainment. The community has a Community Center, pool/spa, fitness, woodshop and so many other amenities you'll enjoy in retirement.  This gated over 55 community is a gem as seen by the loving care of the homes by residents and management.
The River

 - Auburn - Nearby Seattle - 2 lakes on property.  
Golden Rose - Puyallup, one of the best locations in the state - enjoy walks along the river trail - community center with recreational and social opportunities - the Puyallup River is known for salmon runs and steelhead - close to Seattle for more fun and approx. 30 miles to Seatac Airport.
6220 107th Avenue East - Phone: 253.845.4466
Mountain Villa Estates

- Enumclaw - 184 homes in foothills of Cascade Mountains.  Clubhouse. RV storage area.  Area has amenities.
1099 Mountain Villa Dr. - 360-825-3733
See Manufactured homes in Washington State for more.

New Hampshire -

Tara Estates Retirement Village

- Rochester NH - Seacoast area. Affordable senior manufactured and mobile home community on 267 acres with fishing, golf, shopping and medical nearby. Located on Salmon Falls River in wooded setting. Recently purchased by new owner. Sales Office: 603-332-4030 ext 11 - for more information.
Most Popular on this page:
| | |
| --- | --- |
| Napa Valley, Napa, California | Desert Harbor, Apache Junction |
---

Want to know more about RV park models, mobiles and Arizona, read the article here.  Park models make a great snowbirds getaway.
---