NJ Adult Communities ...

Article about the best beach areas in Ocean County

This is Part I, "Best Beach Areas."  For more information, see Article Part II, "Retirement in New Jersey."
(For community listings, see New Jersey pages.)
Ocean County comprises some of the best beaches and beach towns in New Jersey. You've heard Ocean County has the most NJ Adult Communities so here is a review of new and resale communities and where to find them near the beach.

The most NJ Adult Communities are located in Ocean County. Some of the towns are:
Lakewood, 
Brick, 
Manchester, 
Toms River, 
Forked River, 
Waretown,
Barnegat, 
Manahawkin
and Little Egg Harbor 
and, we boast, our beaches are a big draw.
View Larger Map
Main Beach Areas:
From south to north in Ocean County, the main NJ Adult Communities beach areas are: 
Long Beach Island
Seaside Park 
Point Pleasant Beach
Long Beach Island
Long Beach Island is the farthest south in Ocean County, off parkway Exit 63, and includes the towns of: Beach Haven, Long Beach Township, Shop Bottom, Surf City, Loveladies, Harvey Cedars and Barnegat Light.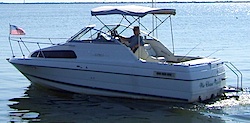 Ocean County residents flock to Long Beach Island with twenty miles of sandy beaches and a historic 150+-year-old most-photographed NJ lighthouse -- Barnegat Lighthouse. 
If you want to be close to Long Beach Island (or LBI to locals), see Perry's Lake and Fawn Lakes, NJ adult communities in the near-to-the-beach areas town of Manahawkin.
Island Beach State Park
Other residents prefer Island Beach State Park, just south of Seaside off of Route 37.

Seaside Park
Right next door to Island Beach State Park is Seaside Park which features a boardwalk with every ride grandchildren could ever want. 
NJ Adult Communities closest to the Seaside area: Greenbriar Woodlands and all the Holiday City communities. 
Point Pleasant Beach
A little farther north is Point Pleasant Beach which is a quiet resort town with a more scaled down boardwalk and a quaint downtown. 
NJ adult communities closest to Point Pleasant Beach: 
Four Seasons at Lakewood, 
Lions Head South and 
Leisure Village East 
Smaller beaches:
In between these locations are many other smaller beaches.
Ocean County has an adult community that will fit anyone's pocket book from mobile homes from around $20,000 to $600,000 grand 2-story homes.
FAQ:
There are no RV communities but some communities offer RV storage such as Renaissance in Manchester. There are several adult mobile home communities. See list on New Jersey page.
Even though prices are down, the adult communities have not been hit as hard as other sectors of real estate. This is due to the number of baby boomers retiring and looking for adult communities. Every day, since Jan. 1, 2011, at least 10,000 baby boomers turn 65, and that will happen for the next 19 years. 
The very large Holiday City and Leisure Villages NJ adult communities were built about 35 – 40 years ago and those built then were the pioneers of what was to come. With vacant land available back in the 80's and 90's, builders moved in and started the adult community movement into Ocean County, which still continues today.
Today, many NJ adult communities builders have had to push inland where land is more readily available.  Jackson Township, where Six Flags Great Adventure attraction is located, has two adult community projects. The beaches are the farthest from Jackson and it takes about 30 minutes to get to Point Pleasant Beach.
There are no communities that we know of that are located "on the sand."
Thank you so much to Nancy and her team for a wonderfully descriptive article of active adult communities in Ocean County. 
For the complete list of New Jersey communities in Ocean County, see the main New Jersey page (see links below). From there you can link to all areas of New Jersey as well. 
Also see Part II of this article  "Retirement in New Jersey." 
---
New Jersey pages:
Page 1 - Ocean County  
Page 2 - Jersey Shore - Continue to next page
Page 3 - Commute to Manhattan and Highlands
Page 4 - Near Princeton
Page 5 - Central NJ - be central to everything
Page 6 - Southern NJ