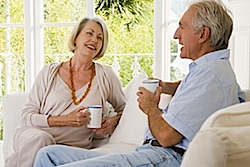 Retirement Community
Visitor Programs
...what they are
Retirement Community Visitor programs usually offer an average 2 or 3-night stay (although I have seen some 4 and 5 night offers), with some restrictions, usually from new-on-the-market communities, to "try-out" their community at a usually more reasonable rate and may include some free offer.
Please Note:  In times of Covid, some Visitor Programs may have been canceled.
Up Close and Detailed View of a Community

Guest programs allow you to visit and tour a community and area and get details you may not have in the brochure. Of course, there may be a sales presentation that you must agree to attend. You go as a prospective purchaser and it should be a positive learning experience and at the same time a lot of fun. If it is an over-55 community, there are rules regarding age restrictions.
Facilities at the Community
Enjoy the facilities during your stay-- If it's a golf community, may offer a free or reduced rate in the Guest Program.
Offers at different communities vary a lot so check with the community.
Get to Know an Area
Retirement community visitor programs also give you the chance to travel outside the community, as you are free to come and go.
Combine several visits:

If you are touring a whole state or region, you could possibly combine several guest programs.
Large companies like Del Webb have multiple communities with guest stays, making it easier to combine and stay at more than one in a trip. Explore Del Webb 
A few popular programs:

Arizona and the West:
Robson Retirement Communities Visitor Programs:
We have already talked about the program at Robson Communities in Arizona on our Arizona page. This a 3 night/4 day stay. Their prices vary according to season.  
The other nice thing about this program is that Arizona is the gateway to the West and is a good starting point if you wish to tour the other western states of California, New Mexico, Utah. See them for details.   
Sun River:
Sun River in St. George, Utah, has a guest program to experience the Sun River lifestyle by staying in one of their Villas. Stay for three days and two nights for $169.  (Please, as usual, verify rates, offers and availabilities as these can change and see restrictions.)     Sun River St. George, Utah Visitor Program
Florida golf community: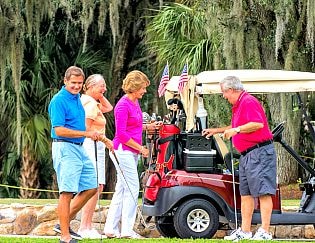 Indian River Colony Club in Florida has a wonderful visitors program called Get-A-Way which offers a round of golf (verify all information). One stays at a local hotel. No transportation costs are provided. 

Many to Choose From:

These programs are numerous at retirement communities throughout the U.S.
These are only a few suggestions. You should ask the community, if you are interested in visiting a particular community, if they have a guest program.
Every season is a good time to travel and there are many "getaways" available at our communities.
Summer programs may be fewer than the other seasons and may have longer wait lists.
In time of Covid some programs are closed.
Start planning for your retirement years now by viewing communities.