Manufactured Homes in Washington State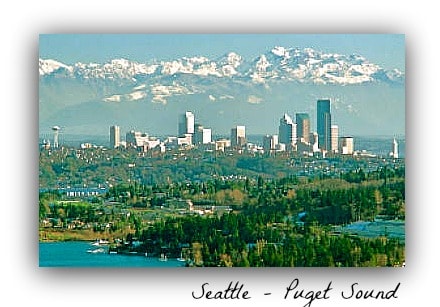 Content:
Bellingham | Seattle | Puyallup | Spokane | Yakima | Everett | Lacey | Kent | Bremerton | Orting
View Larger Map
Bellingham:
Very northern location near Canada and one mile to Pacific ocean.  Beautiful area with outstanding recreational amenities.
Lakeway Mobile Home Estates - Bellingham - Community by Follett. 
---
Seattle:
A major city and the largest city in the Pacific Northwest region. Seattle is built among seven hills.  It has a temperate climate with mild and wet winters.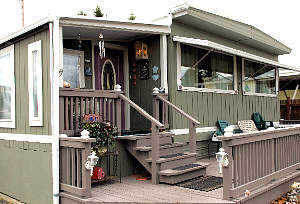 Bow Lake home
Bow Lake Mobile Home Retirement Community SeaTac near Seattle International Airport and light rail to Seattle - See our "Expert Interview" with this great community in the Puget Sound area.
---
Puyallup:
The Puyallup River is known for steelhead fishing and Fall salmon runs.
Golden Rose - Puyallup - by Cal Am - The Puget Sound area is within 30 minutes with many area activities.  In this great green cooler northwest area, close to I-5, you can relax and enjoy the activities at the community center, take walks and use the picnic tables and park benches along the river.     
Azalea Gardens - SouthHill/Puyallup - Views at this gated community. RV Storage available. 3000SF Clubhouse, on-site management, custom lots and more. From mid-$100,000's.
Mountain Villa Estates - by Cal-Am - Enumclaw - In foothills of Cascade Mountains - 185 homes - Small town feeling 45 miles from Seattle. 30 miles to Mount Ranier - Quaint downtown shops, community center, rock fireplace and more. 
---
Spokane
Cascade - Indoor spa, pool, social activities, minutes to downtown, recreation and more.  Near major hospitals.
2311 W. 16th Ave., Spokane 509-747-8368

---
Yakima:
Yakima is inland and known for wine country, farmers markets and outdoor activities.
Quail Run - Yakima Washington - by Lakeshore Communities - the great outdoors is what Washington state is all about - and at Yakima, inland, you are surrounded with it:   vineyards, orchards, hunting, fishing, golf and more. Yet there are medical facilities in Yakima and shopping.  2500SF clubhouse and amenities. RV Storage.
---
Everett:
Everett is more Northern and minutes to the Puget Sound area with all its outstanding amenities. 
 Lago de Plata - Everett WA - By Lakeshore Communities - Clubhouse, pool, fruit and vegetable market in area, activities. Those salmon bakes sound good.  RV storage.   
---
Lacey:
Lacey is at the most Southern end of the Puget Sound area.
Laurel Oaks - Lacey Wa - Small town atmosphere.  Nearby Olympia waterfront, fishing and boating, nearby lakes.   Gated with community center.  Check for resales.

---
Kent:
Nearby Puget Sound and Panther Lake.
Pantera Lago - Kent, WA - On Panther Lake - Beautiful community with Clubhouse, seasonal pool, spa, activities and more.  Lakeshore Communities.  208th St. - 425-941-8422 (Realtor handling the community listings)
---
Bremerton:
Take a ferry ride to Seattle nearby.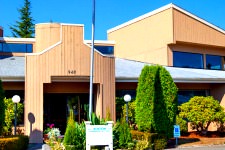 Silverdale Estates Clubhouse
LOCATION:  Bremerton
FEATURE:   Manufactured homes with resort amenities
CONTACT:   160 Saturn Lane, Bremerton - 360-698-3110
Kitsap Peninsula - Like a country feeling but want everything you need closeby?  This community features clubhouse, numerous activities and events, large pool, nearby medical facilities and Olympia College.
Active resort-style activities:
Clubhouse
Indoor pool and hot tub
Community Calendar
Area Amenities
Gated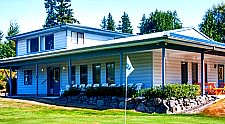 Silver Creek Meadows golf and clubhouse
LOCATION:  Bremerton
FEATURE:    Manufactured homes in creek setting
CONTACT:   573 NW Silver Meadow Lane, Bremerton - 360-692-7688
Community features a 6-9 hole golf course, winding stream, Nature Trail, clubhouse and activities. Take the ferry to Seattle or visit Olympia College nearby.

Pitch and Putt Golfcourse
Clubhouse
RV Storage
Silver Creek on property and mature Douglas Fir trees
Activities
Tennis courts
Nature Trails
---
Orting:
Mountain View Estates - Views of Mt. Ranier - generous sized lots - close to the Foothills Trail - 836 South Harmon Way, Orting - 360-893-3200