Retirement Communities
North Carolina



...popular for retirement



This page is for non-age-restricted but good for retirement communities

Retirement Communities-North Carolina can be found in the rural, small town areas that North Carolina is known for....a new trend in America.
North Carolina retirement communities without age restriction are listed here.  Also, see our page for North Carolina over 55 communities.
The retirement communities on this page can be used for retirement, vacations, snowbirding and "escapes."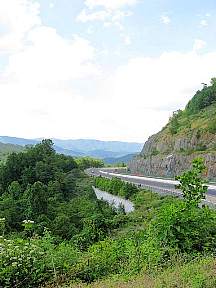 The State: North Carolina is in a unique geographic location and offers   very different lifestyles depending on your location: mountain, lake, urban and ocean beach. This makes it an interesting state for retirement.   Another advantage is that the climate is mild but also varies.  
Interesting Fact:  Several states are within 500 miles of North Carolina which makes it an easy day trip to visit relatives in adjoining states.  Notice the position on the map.  It reaches very far inland.
View Larger Map
The Climate: It is interesting to note that the average maximum temperature of the state is 70-75 degrees for most of the state, except for the mountain areas which is 55 to 70 degrees. However, the average minimum temperatures vary from Mountains only 40-45 degrees to the Middle Section (Piedmont) of 45-50 degrees and the Coastal area is the warmest at 50-55 degrees.
Because of this extreme difference, it is important to consider what temperature range you are interested in for retirement and this will help you in making your decision.
The sea levels also vary quite a bit with the coastal area of 0-150 feet extending quite a bit inland, the Middle part of state from 150 to 1200 feet and the mountain areas higher.
Taxes are below the U.S. average.
Find North Carolina Communities by Lifestyle:
Mountains
|
Resort Communities
|
Durham Area
|
Golf Resort
|
NC Lake Communities
|
Ocean Condos
|
NC near ocean
|
Equestrian
|
Boating and Marinas
Mountains -
Asheville :
Asheville is a quaint small mountain town with a European feeling. The mountain air and scenery will be relaxing for a visit, vacation or to tryout in a retirement community; a stimulating mountain town with lots to do near skiing in winter and mountain recreation.
Most people agree the best place to stay is in Asheville itself so one can enjoy the quaint shops, lodgings and restaurants. It is also a walking town to stroll, sightsee and enjoy dining at outdoor cafes.
Hendersonville:
White Oak Village

- Hendersonville, NC - 22 miles to Asheville - in Blue Ridge Mountains - one level living in single family homes in rural mountain setting. 
Asheville:

Waynesville:

Wolf Creek Ranch

- Waynesville - Residential community in Haywood County known for some of the highest peaks east of the Rockies. Part of the Smoky Mountains is here along with the Blue Ridge mountains. County is 20 minutes west of Asheville. Cold Mountain is here, the basis of the movie of the same name. See local Realtors for resales. 

Cashiers:

Bear Lake Reserve

  In Cashiers - "Mountain Lake Escape." 58 miles to Asheville. Resort-style with The Summit Golf Course.  Now under new ownership.  Look forward to new offerings.  

Boone:
Sugar Pointe Boone - At 5000 feet, it is within highest range of Blue Ridge Mountains and atop Sugar Mountain. Walk to ski slopes. 1/2 acre sites from $114,900. Custom homes from the $500's. To preserve the natural beauty, there are architectural guidelines with many natural materials used. 73 miles from Asheville. See Realtors for resales and rentals.

Hayesville:
Riverwalk Hayesville NC - Start $150's - active adult gated community. Community center, Fitness Center. 2 and 3 bedroom single homes. Internet available.  See local Realtors.

Bradford Creek:

Charlestowne of Bradford Creek Rural area in mountain foothills. East Carolina University is here for a college town. Area Cardiac Center is highly ranked. There is a public golf course within the community maintained by city. Golf villa lots. Mild 4-season climate.

At Wilkesboro:
Rose Glen Village

Wilkesboro in foothills of Blue Ridge Mountains. Senior Apartment homes. Included in monthly rent is housekeeping, 24 hour staff, linen service, activities, utilities (except telephone). Please verify all information.
Resort -

Waterford

On highway 17 5 minutes south of Wilmington. Great location near Myrtle Beach. See local Realtors for resales.

Homesites on the creek. Walking trails and lakes for rowing and fishing. On site is Towne Square with shopping, medical services, and  restaurants.  Resort-style pool and clubhouse.
Bermuda Run near Winston-Salem:

Bermuda Village Bermuda Run - Certified retirement resort by Senior Hospitality Institute. Membership with Bermuda Run Country Club is included. Own your own home at Bermuda Village. Villas and condominiums. Linens and housekeeping, low maintenance. Care options. 

Bermuda Village
Near Durham -

Cary:
A fast-growing area. Advantage: If you would like to work in retirement, there are many jobs available in the variety of industries located in the Cary/Chapel Hill area. Also, there are many universities and colleges here with programs for seniors for lifelong learning. Close to world class healthcare. However, it does have suburban commute traffic along with these advantages.
See retirement communities for over 55 in North Carolina
Golf Resort -

Check other categories for overlapping as many of our listed communities have golf as well as the features of the category they are listed under. If they have golf, it will be mentioned.
Rocky Mount:

Ford's Colony In Rocky Mount - Gated upscale community resort-style with golf. Wonderful Discovery package for visiting. Not far from the colleges in the Triangle area. There is also a Fords Colony in Williamsburg. See new Eaglescliff condominiums.

Fords Colony
Hendersonville:

Cummings Cove Golf and Country Club - Hendersonville, NC - Gated community with award-winning 18-hole golf course. Sports complex, clubhouse with restaurant and lounge, pool, tennis. 15 minutes south of Asheville Airport. Homesites and homes. 
Calabash near Myrtle Beach:

Crow Creek Calabash - Gated golf community in coastal low country offers maintenance-free condominiums, townhomes, single-family homes and homesites. Between Myrtle Beach and Wilmington, minutes to area beaches.

Crow Creek
Lake -

North Carolina is a land of lakes (the largest area of inland waters in the Nation-estimates are over 48,000 lakes and reservoirs and ponds offering recreation) and very popular for retirement. The largest are Lake Norman, Lake Gaston and High Rock Lake.
Lake Hickory:

Olivers Landing

  - The Woodlands - At Hickory on Lake Hickory. By Legends Development - home ownership includes Rivercrest Golf Club membership. Also near Catawba Medical Center. 

Lake Lure:

Vista at Bill's Landing

- Gated mountain community at man-made lake, Lake Lure. Clubhouse, Fitness Center, tennis, swim pool and walking trails. Homesites ranging from one to over three acres. About an hours drive from Asheville. Within minutes to golf courses. Vista Developers
Blacksmith Run

- by Vista in Hendersonville area. 20 minutes to Lake Lure - fishing lake, swim pool, clubhouse, fitness - mountain craftsman-style homes starting at $200,000's.  
Ocean Condos -
New Condos
Indian Beach near Beaufort:

Grand Villas

 - Indian Beach near historic Beaufort. Spacious and designed for ocean views. 1400-2700 SF with a variety of layout choices. Open floorplans. 151 miles to Raleigh.  Nearly sold out.  Call soon for new.  877-845-4438  
Southport near Wilmington:

St. James Plantation

- 30 minutes north of Wilmington at Southport. Diverse neighborhoods within compose St. James. There is also a condominium development, Harbor Walk on marina. Dry slips when available. 4 golf courses, walking trails and country club living. First homes started in 1991.
Resale Condos
Southport:

Beacon Townes

- By Centex in Carolina Shores near Southport in Calabash.
Rivermist Townes

- By Centex in Southport.
Sunset Beach:

Sea Trail

- Sunset Beach - See "Near Ocean" listings, below.
Holden Beach:

Dolphin Shores

- Gated luxury condo waterfront environment away from tourist congestion. Holden Beach. See local Realtors for resales.
Near Ocean -
Sunset Beach:
Sea Trail

-  Sunset Beach - 3 golf courses. Restaurant on site - resort condos and single-family lots. Will rent your condo out for you. Condos are 2 bedrooms at 900 SF. 1 mile to beach. Resale homes. They can handle resales within community also. Called #1 beach and complete golfing community on NC coast. Many amenities. Quaint small-town atmosphere.

Wilmington:

The Tropics at Waterford

- on outskirts of Wilmington. Open floor plans, covered lanaii. Can put Bonus room above garage to create a separate space for visitors. Ask to see the popular Heron Floorplan. Able to customize your home.
The builder, Logan Homes, considers communication with the customer high priority since many are from out of town. 
---
Active Adult Living: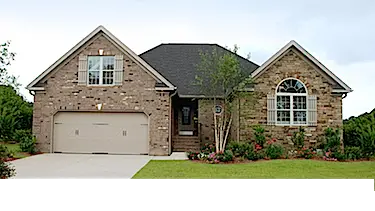 Photo by The Village at Mott's Landing

The Village at Mott's Landing

- The latest styles in interiors and exteriors.  Clubhouse, pool, near ocean and river amenities.  This is an active adult community where retirees are the focus but no age requirement.  Starts $300's.  Selling now.  New section open now.  By Premier Homes.  River Rd. at Sanders Rd., Wilmington
Also see the new gated community of Pamela's Place within Mott's Landing.  By Premier Homes.

---
Bolivia near Southport:
Palmetto Creek

in Bolivia
Ph: 800-203-8554 - 1186 Ternata Dr.
Resort lifestyle 30 minutes to beaches of Southport.  Six neighborhoods. Amenities include nature trails.

New Bern:
Carolina Colours

-
Ph: 877-356-2304 - 503 W. Thurman Rd., New Bern
30 miles inland from the Atlantic in New Bern but close enough to enjoy the Coast.
The Cobblestone Neighborhood was designed with baby boomers in mind offering carriage-style homes on one level. Within master planned community of Carolina Colours offering various traditional-styled neighborhoods with many amenities planned.
Also see Equestrian Communities
Boating and Marinas-

Chocowinity Bay:
Cypress Landing

 
Ph: 252-975-3255 - 100 Marina Dr., Chocowinity, NC
On Chocowinity Bay - Golf, tennis, marina, boating, Yacht Club, restaurant, pool, walking trails. 720 homesites - new and resale. Lots and homes.   
Hertford near Elizabeth City:

Albemarle Plantation

- Hertford NC
Ph: 800-523-5958 - 1 Plantation Dr., Hertford 
Near the Coast and on the Albemarle Sound and Yeopim River near Elizabeth City.  Albemarle Marina with 166 boat slips to accomodate small boats up to yachts.  Also 18-hole Dan Maple-designed golf course. Gated community with waterfront homes. 2000 acres.  Some prices in mid-$100's range.  Visit Stay.

St. James Plantation

- See Ocean Condos, above
Cape Fear near Wilmington:

The Bluffs on Cape Fear


Ph: 866-725-8337 - 1105 New Pointe Blvd #6, Leland, NC
Gated, dockable community. Nature awaits! Selection of builders will build on your homesite.  Pool is completed and clubhouse underway. 6 acre lake.  Enjoy nearby historic Wilmington. Discovery tour and model home coming.    
Compass Pointe




Ph: 888-717-6468 - Leland, NC near Wilmington




Resort-style living.  Cottages to castles.  Cottages start low $200's.  See the long list of amenities that you and your grandchildren can enjoy.  All ages.



Back to Top