Tennessee Retirement Communities
...55+ and non-age-restricted communities on this page

Jump to Table of Contents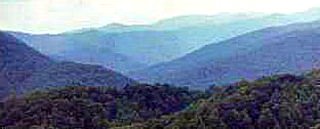 Great Smokies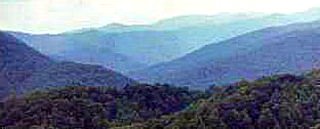 Great Smokies
Tennessee retirement communities seem even today like pure country. But things have changed for Tennessee from when I was a kid.
Forbes has placed two Tennessee cities on its Ten Best Places for Business and Careers List:
Nashville 

Knoxville

Johnson City made the number ten position on Best Small Metros List.
Tennessee is on the list because it has successfully combined growth and kept its low cost of living. The cost of living is in the average range but with high growth. This is great because it means the state is economically strong but still retains the features that people come here for.
In addition, Tennessee has no state income tax and lower property taxes (verify).  Among its 5 airports is McGhee Tyson Airport at Knoxville with special low cost fares to Orlando.   
The Great Smoky Mountains are here--known for ancient forests and a variety of plants and animals: Did you know it is the most visited of all our National Parks. In East Tennessee on the border with North Carolina, this area is the nicest for retirement.
This page has a mix of 55+ and non-age-restricted communities with a retirement or second-home-focus.

Contents
Knoxville
Tennessee Counties for Retirement
Newest Communities in Tennessee Chart


View Larger Map
Custom Search
Newest 55+ Communities in Tennessee Chart
| NAME | Location/Starting Price | Link |
| --- | --- | --- |
| 1. Gatherings at Indian Lake | Hendersonville/$coming | See More |
| 2. Southern Springs | Spring Hill/$260's | See More |
| 3. Cottages at Nolen Mill | Nolensville/$295,000 | See More |
Southern Springs
Render by Del Webb
---
Knoxville
For more information on Knoxville tourism go to Knoxville Tourism
Saddlebrook Properties has quite a presence in this area. Builders here for 30 years.  Their community is not designated 55+ but the residents are predominantly over 55 in their low maintenance communities (verify).  Prices starting in high $300's.  These are large homes.  The community amenities feature low maintenance and walking trails.  See local Realtors for resales.  730 Briarstone Lane, Knoxville 

Rarity Communities

- Rarity Bay Golf Community



Knoxville area on Lake Tellico - Designed for lovers of the outdoors. Resort-style, upscale with country club, equestrian, exceptional golf and more.
How to see Rarity Bay with 3-day, 2-night Stay and Play Weekend Packages. There are restrictions for eligibility.    (Please verify these packages are still available):
Turkey Creek with golf or equestrian - $300

Grand Vista Hotel with golf or equestrian ride - $250
Sequoyah Cabin Retreat with golf or equestrian - $350
Call them for reservations and to ask about restrictions. 888-727-4892 (Rarity Bay Real Estate)  If you do not want a package, talk to the local Realtors for access.

Lowes Ferry 

30 miles to the Smokies and ten miles to Knoxville Airport - Premier lakefront living on Fort Loudoun Lake's waterfront. 300-acre gated community. Dockable parcels available. Active lifestyle community. Up to 3 acre parcels.
Highland Reserve

Same developers as Ladd Landing. In Kingston, 25 minutes to Knoxville. Nature and equestrian community with views of Smoky Mountains. Lots to mini-farms. Some lots on Watts Bar Lake. Riding trails. 
The Farm at Tralee

Strawberry Plains TN - Resort and retirement amenities near Knoxville. Modeled after an English country retreat and awarded Best New Community Plan by Mountain Homes. Gated, 190 acres of rolling hills. Equestrian Center.
Grand Vista Bay

Rockwood TN Southwest of Knoxville on Watts Bar Lake. Gated waterfront. Clubhouse, pool. Boat dock area.  Affordably priced lots. Tennessee Land and Lakes Development company. 877-265-5253   
Espalier Bay

Decatur - 63 miles south of Knoxville. Lake Chickamauga. Boating and they say some of best fishing around. Boat slips. Lakeview sites and affordable wooded sites. Private, gated. Please see local Realtors for information on this community.
---
Nashville
Spring Hill
New:

  Southern Springs by Del Webb in Spring Hill - Now Open 


New 

An age-qualified community for 55+ by Del Webb called Southern Springs - this is exciting news because there aren't too many communities like this in Tennessee.  Planned 600 homes (verify).  35 miles south of Nashville - 107 Blount Court, Spring Hill, TN

  - 

Now Open - 888-406-3028 - Start $270's.



Hendersonville 
55+ condos in very popular in-demand style.  Sign onto VIP List now for updates. Priced in $300's.
Hendersonville, TN - 615-507-4843
Nolensville - 21 miles south of Nashville:
Attached medium to spacious courtyard homes with cottage-styling.  Priced from $295,000.  By Goodall Homes -  Sunset Rd. off Concord Rd., Nolensville -  Call for appointment 615-667-0023
Sold Out - 21 miles south of Nashville at Nolensville - 55+ community by Goodall Homes - Part of master all-age community Bent Creek.  One level single homes medium to spacious size starting in mid-$200's.
216 Siegert Place, Nolensville - check for resales 
Gallatin - 30 miles northeast of Nashville:
Gallatin - Not age restricted, however, these are cottage homes with low maintenance features and amenities for an active lifestyle.  Medium to spacious homes by Goodall Homes.  
102 Bellingdon Dr., Gallatin - 615-864-9413 - Call for appointment 
Lenox Place

 - Resale by Goodall Homes  
55+ condominium homes with all yard maintenance done by homeowners assoc.  Resort amenities and social activities.  Smaller square footage plans with 2-car garage.  Pool, clubhouse, community garden and more.  Price started in low $180's. 395 Devon Chase Hill, Gallatin, TN

Planned for Future:
Williams Mill - Inquire to Goodall Homes for more information on this 55+ community of 125 homes planned for 2019 (verify) in Nolensville.
The Binns - 500 homes proposed for Lebanon Rd. in Hermitage  
Hamilton Springs - 225 homes in Lebanon in mixed use community with commute transportation to downtown Nashville.
---
Crossville
Well known vacation and retirement resort near Crossville in Fairfield Glade.  Started in 1970 and will be building new communities into the future.  Homes and townhomes.  Fitness and Wellness complex.  3 swim pools, miles of walking paths, 90 holes of golf and 11 lakes. Natural environment and resort-like community of exclusive home sites. 
2000 foot elevation atop Tennessee's Cumberland Plateau produces comfortable summer temperatures and mild winters.   Minutes from Crossville, marketed as the Golf Capital of Tennessee, with shopping, restaurants and Cumberland Medical Center.
Golf courses in area include Jack Nicklaus' Bear Trace at Cumberland Mountain State Park and Stonehenge Golf Club at Fairfield Glade. 6 miles off 40.  7012 Peavine Rd., Fairfield Glade, 800-383-7600  
Fairfield Glade:
The Cottages of Hickory Ridge

 - at Fairfield Glade. 
Finally low maintenance free-standing homes.  Not age-restricted but features attracting retirees such as 2000 SF of living on main level with a bonus room upstairs.  Curbed streets, step-in shower, gas fireplace, surrounded by forest and resort features of Fairfield Glade and more.  Starting prices in low $360's.  800-383-7600 
Crossville is 45 minutes to Knoxville. This is a private community.  East Tennessee mountains minutes from I-40 for fine dining, outlet mall shopping.  Nature in the mountains with views.  Resales-please check with local Realtors. Alt: 2700 Feet - Crab Orchard, TN - 931-484-2354
---
Johnson City
Near Johnson City - 2200 minimum square foot homes on Boone Lake. Suburban living close to work centers but with lakeside amenities. Marinas on the lake and fishing. Clubhouse. Check with local Realtors.
Jonesborough TN Golf and country club community. Quail Ridge Way - 423-302-0713 (HOA)   
---
Memphis Area
Cordova - 108 ranch condominiums by Kemmons Wilson with rustic stone trim on exteriors - 2-car garage - low-maintenance community started from $139's. Sold Out - 1680 West Southfield Circle, Cordova  
Collierville - 30 minutes east of Memphis - Resales - 58 2 and 3-bedroom ranch homes.  Sold Out - 750 Stonevillage Cove  
---
Tennessee Counties for Retirement:
Henry County - West Tennessee Retirement
Paris TN is known for having the "world's biggest fishfry" with a week-long festival. Paris/Henry County Chamber of Commerce
Hardin County - "Retiree Paradise"
Historical with 17% of county comprised of over age 65. Hardin County
Greene County - East Tennessee Retirement
Greeneville is Tennessee's second oldest town with quality of life. Named in "Best Small Towns in America" and other publications. Also named in "Top 23 Mountain Towns." Within 30 minute to one hour drive to Knoxville, Kingsport and Johnson City. Also, 50 miles to Asheville NC. The home of 17th president Andrew Johnson and frontiersman Davy Crockett. In the foothills of the Appalachian Mountains. Greene County
Marshall County Retirement
Here is Marshall Medical Center - top 100 non-profit community hospitals. Four beautiful seasons without harsh winters. Median cost of homes from $75,000 to $107,000.  Marshall County
Sullivan County  
Northeast Tennessee. Natural beauty. VA hospital here and among the nation's lowest cost of living areas. No state income tax and no personal property tax. Sullivan County and Northeast TN
Putnam County  
The Highlands of Tennessee. Cookeville, the seat of Putnam County, is rated one of America's most affordable communities. Medical facilities include the Cookeville Regional Medical Center. Median costs of homes are $102,600 in Cookeville and $92,600 in Putname County. (verify for most current information) Cookeville Chamber
Cumberland County  
Crossville is the "golf capital of Tennessee." Home to Fairfield Glade vacation and retirement resort (see above). Just off I-40, it is centrally located. Cumberland Medical Center, fresh country air and views. Golf Capital of Tennessee
For more Info go to:  Retire Tennessee.org

---
Most viewed on this page*:
| Name | Location | Link |
| --- | --- | --- |
| 1. Grande Vista | Spring Hill/coming | More |
| 2. Cottages at Bent Creek | Nolensville/$200's | More |
| 3. Southern Springs | Spring Hill/$200's | More |
*As determined by most click throughs to site.
---
You may also like: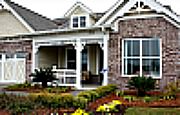 ---
Best Guide Home Page

›
Southeast 55
› Tennessee - no age restriction