Vineyards at Moriches...

Over 55 Community
Vineyards at Moriches, an over 55 community in Moriches, began in 2008.   At completion there will be 97 homes.
Update: This community is now sold out.  Check for resales.
Location: 200 Brookfield Ave., Center Moriches, Long Island, NY - 631-327-4479
Well-respected builder of award-winning homes, Ornstein-Leyton has built a luxury community close to nearby Hamptons beaches; also Fire Islands beaches and the North and South Forks on Long Islands Eastern end.
Off the beaten path with views of trees and private with electronic gate.
Other special area amenities of Vineyards at Moriches include:
nearby Brookhaven Hospital: ten minutes;

Riverhead Outlets: Fifteen minutes

Waubaums Food Shopping: Five minutes

Fabulous beaches of The Hamptons in the area




North Fork wineries close by




Lake Inlet nearby

Town of Moriches for fine dining and shopping - Five minutes
Vineyards at Moriches Model Homes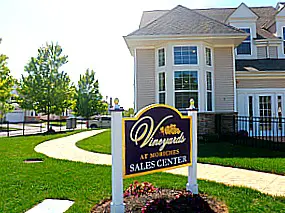 Some unique Vineyards at Moriches retirement community features are: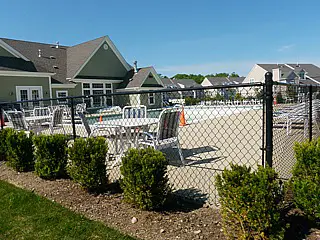 Clubhouse and pool area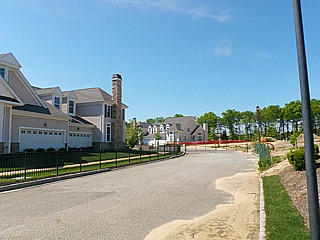 When under construction.
The Homeowners fee includes water, sewer, insurance (but not your personal homeowners insurance), social activities, pool amenities, tennis and more.  (Verify current fee and information.)
The following luscious plans show prices at time of offerings.  Update:  This community is sold out.   

Chardonnay II at $399,990

Zinfandel II at $439,990

Zinfandel III at $459,990

Chablis at $479,990

Beaujolais at $479,990

Lillet at $479,990

Pinot Noir (1 story ranch) at $489,990

Shiraz at $519,990

Pinot Grigio at $549,990



 Models: Chablis, Pinot Noir, Shiraz and Lillet.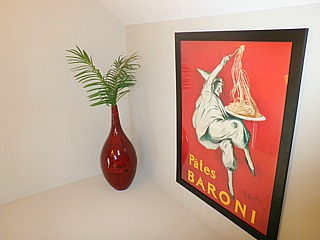 Artwork matching the red and black color scheme in the Shiraz model home. Very dramatic! Lively!

Shiraz Model Home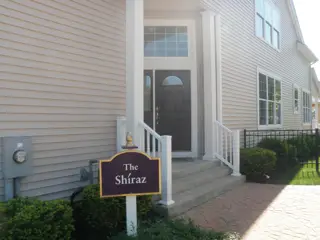 Elegant Dining Area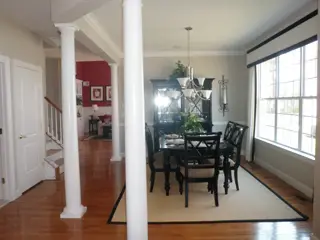 The Shiraz Model Bathroom with separate shower and soak tub.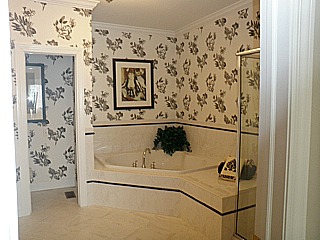 The Pinot Noir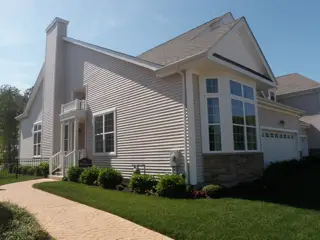 Spacious, airy and light-filled Entrance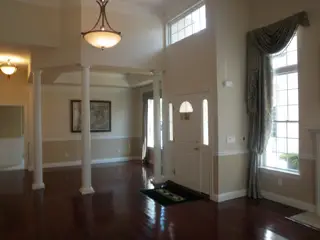 Pinot Noir Living Room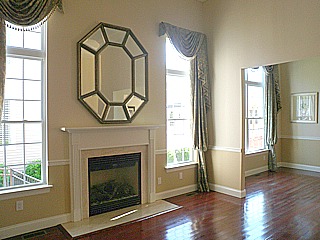 The Lillet (my favorite)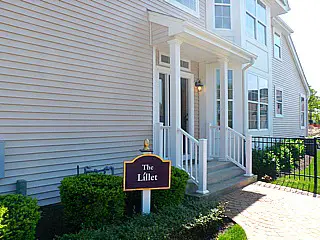 Country Kitchen with Island and eating area
The Lillet was decorated in yellow - yellow everywhere for a bright and sunny color scheme that matched the airiness of this floorplan.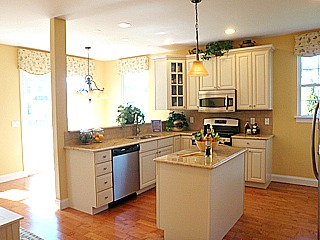 Lillet Great Room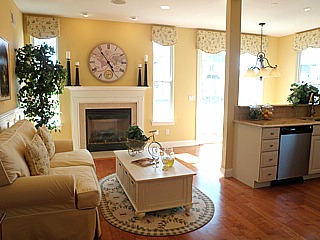 Lillet master bedroom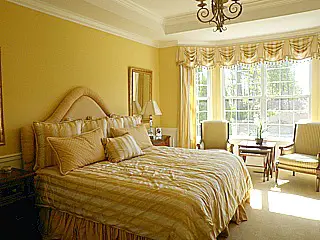 Lillet 2nd floor loft, bedroom and bath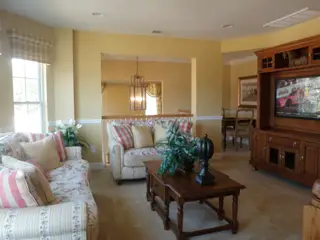 Please verify all information with the builder as it can change. We are not associated with Ornstein-Leyton and do not recommend or endorse communities. This is an information website only.
Return from Vineyards at Moriches to Retirement Communities-The Hamptons

Return to Retirement Communities on Long Island

You may also enjoy viewing our Review of Westhampton Pines.