Assisted Living Communities...
...when you need a little assistance...and for  planning ahead 

Assisted living communities have varied policies and there are many more of them than any other kind of retirement community. Not all states have licensed regulatory laws for licensed assisted living.
The Office on Aging at the County you are interested in can provide comprehensive information on senior resources and assisted living facilities.
..times are changing..
Past and Future of Assisted Living
It used to be when parents became elderly and needed assistance, they would move into the children's home.  This is not always the solution to this age-old problem in today's world.  Here is why:
People are living longer and needing assistance for longer periods. 
Another reason is there are usually two people working in today's homes which leaves no one at home to give parents company or assist them. 
Nursing Homes were the only choice in the past
Previously, aging parents would be placed in nursing homes when they became dependent and there was no one home to care for them.  (Some cultures don't believe in placing parents in nursing homes and so generations live together to continue to be able to care for each other.)
While there are still nursing homes for the sick and elderly, today they have social activities and they are trying to get away from the dismal stereotypes of the past. 
More Choices for Care Today
Other choices for caring for loved ones are:
assisted living facilities of all types
adult day care for more stimulation 
home care and home aides 
You may want to combine the above in different ways to get an individual package of services.  
What Services are Provided
Assisted living facilities do meals, housekeeping, laundry, personal grooming and some do medication monitoring, however, for assisted living the person must still be mobile and independent.  They are intended to be a place where people can go that do not need the intensive care of the nursing home.
Modern assisted living communities are evolving into places to help people solve problems and provide activities and wellness programs along with assistance. 
Some are very active the same as independent retirement communities.  However, the average age of the resident is older, and, of course, there are services available.  It is best to visit and see if it is the right one for you.  The administrator of the facility can also help determine this.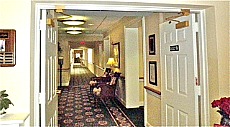 Assisted living communities today are becoming more home-like and include activity calendars for residents.   They are the #1 choice for those who are aging and still are independent but need some assistance.

Very often people now voluntarily choose to belong to these types of communities. They have become very popular for all the above reasons and more.
---
Different Types of Assisted Living Facilities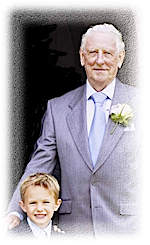 "The longer I live, the more beautiful life becomes." Frank Lloyd Wright
There are significant differences among assisted living facilities (some are called facilities and some are called communities but are the same thing). Here are some characteristics: 
There are some that are referred to as

independent communities

and they are for those who are still active but want to have assisted services available should they ever require it so that they do not have to move again unless requiring nursing if it isn't available.
Specialized

memory care facilities

are becoming more numerous as people live longer and require assistance for dementia diseases.
---
Contracts
When reading contracts, be certain you understand everything: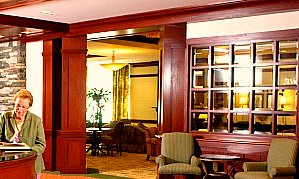 Photo by Edgehill Assisted Living in Connecticut
How any move from independent living to assisted living is handled.
Who makes the determination that a higher level of care is needed.
What are the costs of additional levels of care.
Will you be moved to another apartment/home if assistance is needed. Some do and some do not.
Is there an entrance fee. Most of these will qualify you financially to see that you have enough financial resources to spend the rest of your life there if they guarantee life care. Some may only require a small deposit and rental agreement. Others may require a large entrance fee and it is prudent to check the fiscal soundness of those communities if you expect some deposit refundability.
Is there an age restriction. Many start at age 62 and residents are older even though very active and independent.
Ask how the community adjusts to your needs as you age
Some communities are medicare certified.
What services are offered. Most provide the basics of daily assistance like dressing and bathing, medication monitoring and some or all meals.
..and many more so read contracts carefully.
Most require you to be independent when you move in. This forces you to decide early if you might need this type of community in the future and get onto a waiting list. Some people want to plan for the future about who will care for them if it becomes necessary.
Most of the buildings are 1 and 2-bedroom condominiums or apartments that you purchase or rent. In addition to assisted living that offers assistance but not nursing, some, but not all, have continuing care programs as well. 
Some retirement communities offer services such as housekeeping and meals but do not offer assisted medical services such as medicine monitoring. You have to contract for these outside. See independent living communities. 
---
Largest Assisted Living Companies:
The Assisted Living Federation has the following as the top 5 largest:
1. Brookdale
2. Sunrise
3. Five Star
4. Atria
5. Meridien
Sunrise Senior Living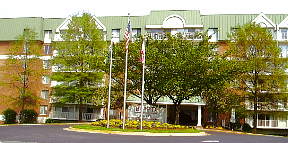 A worldwide organization for senior living with more than fifteen thousand units for assisted living.  They are located in the United States, Canada, United Kingdom and Germany. They are also in the top five for memory care units.   
The history of Sunrise is truly amazing and innovative.  They started in 1981 with just one community.  Today there are nearly 300.
They have renamed their company that used to be called Sunrise Assisted Living to Sunrise Senior Living to accomodate all the types of senior housing they represent: Independent, assisted, memory care, nursing and short-term stays.
They have purchased 19 of The Fountains communities, Greystone Communities, Marriott Senior Living Services, and others, to add to their portfolio. 
Dedicated to a resident-centered approach with individual plans for each resident.  Included in fee is 3 meals daily, snacks, weekly housekeeping, daily trash removal, weekly personal laundry, daily activities.  Staff is available 24 hours a day.  There is an emergency call system in each apartment and the focus is on wellness.
They also have a short-term stay program to help caregivers to take vacations and know their elderly parents are taken care of. Please see their website for more information and find communities in almost all states. Sunrise Senior Living 
---
Finding communities: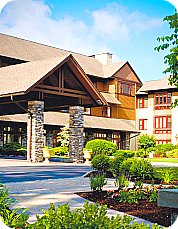 Coming Soon to this site: More pages for assisted living, independent living, memory care, CCRC's and nursing.
---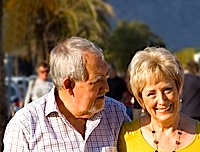 On this site, we have a page for assisted living facilities in Florida.