The Best Retirement Communities for Active Adults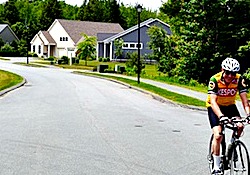 The best retirement communities for active adults are those that have a lot of amenities.  All seniors should continue to be active in their senior years. 
The pandemic has shown us how important it is to remain active.  My physical therapist said visits to her clinic have increased during the pandemic because people are sitting at home rather than going out and exercising and staying active.  I recently had a sprained ligament and my doctor said I was deconditioned. I looked it up and it said "having lost fitness or muscle tone, especially through lack of exercise."
I've been fortunate to live in a couple very active 55+communities so I know what they can offer.  One does not have to live in a retirement community, of course, to be active, but it does make it easier when the activity is at hand.
Physical activities at 55+ communities
Very Active Sports at Retirement Communities: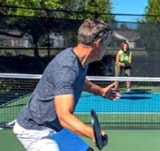 Here are some of the most active sports you will find at 55+ communities.
Pickle Ball:  It was fascinating to see how the interest in this sport grew.  There were just a few courts but the demand was there so the community added several more.  One pickle ball court won't cut it.  Pickle ball has become very popular.  If there is only one court it won't be able to service enough seniors nor tournaments which are in demand now.   If there are several courts then probably the community found a need for it.  This means there are some very active seniors living in the community who want to play this sport. 

 
Golf:  Golf is probably the #1 sport for seniors and a golf course in the community, or in the area, is a nice amenity and brings in a lot of active seniors.  The more active the seniors are the more the community will cater to them with sport shop, cafe, golf cart rentals, putting green, etc.  Even with golf carts one can still stay active.
Moderate exercise for seniors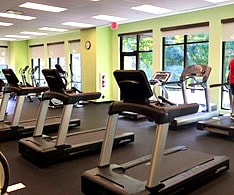 There should also be a variety of other facilities to stay active such as: 
sport areas for less common activities such as basketball, drone clubs, or horseback riding. 
the focus of the community
Most communities seem to focus on some activities more than others.  So you might want to find out what they are.  You can tell by how many people turn out for these particular activities. 
less active sports for seniors at retirement communities:
Less active sports would be recreation such as pool, ping pong, horseshoes, shuffleboard.
The more amenities, the more active the community should be. 
Calmer Activities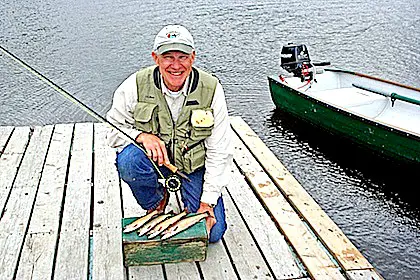 Now you may be the quiet type and aren't into joining things so you may not wish to be in an active community for this reason.  However, 55+ communities are not just for the very active.  You can just enjoy the privacy and calm ambience that they provide.  Maybe a walk around the pond or a favorite trail.
There are lots of reasons to join a 55+ retirement community.  Maybe it is gated and gives you some peace of mind. Maybe there is a restaurant on site where you can get your meals.  There may be a pool or beach nearby that you like. There may be a library on site.  Look at the surrounding areas.  There may be good restaurants nearby or excellent shopping.  There may be a farm where you can pick your own produce.  Is there a church nearby, senior center, or ymca.
Social Activities to Stay Active at Retirement Communities
Physical activity isn't the only way to stay active.  Staying mentally active is just as important.  There are many social activities that are popular at 55+ communities.
Cooking clubs 

wood workshops 

bingo 

drama clubs and plays 

art rooms for crafts, painting, drawing, pottery,  jewelry making

card playing 

volunteering 

travel,  and many, many other clubs.
niche 55+ communities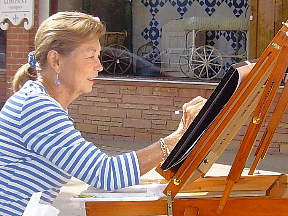 Some communities are niche communities and appeal to certain groups such as gardeners, teachers, artists, RVers, green living, charities, fishing, social,  and more. They will usually post this on their websites.  Most communities will have a list of clubs they have.
An intellectually active group would be college-linked communities. These are communities that have connections to area colleges and have a very interesting schedule of classes geared to topics seniors would enjoy. 
the key to fitness in senior years
So the key may be to start early but to stay active into your later years as much as possible.
These are just some tips on how to find an active community or not so active.  Some other things to look for are:
How many amenities are there.

Are there regularly scheduled activities.

Is there an Activities Director.

How large are the recreational areas - is there just one court or several for a sport.
Communities vary a lot and that is why we are advising you what to look for.  Some communities will have everything listed above and some will just have a few or even none.  And, as mentioned above, some 55+ communities will be more active in some activities more than others. 

Some examples of very active 55+ communities with lots of amenities.
In Florida:
The Traditions Master Community
Cresswind at Victoria Gardens
Latitude Margaritaville Watersound
In South Carolina:
In Texas:
Bonterra at Woodforest
Sun City Texas
In Arizona:
Asante by Lennar
Sun City
Sun City Festival
If retirement communities have a  purpose, I would say it is to keep seniors active and social, but just how much you do is up to you.