Courts of Clarksburg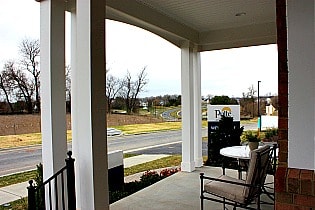 Photo from the porch of the model showing countryside area.
55+ Community, Courts of Clarksburg, is in Clarksburg Village Master Community, in Maryland's Montgomery County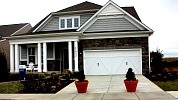 Courts of Clarksburg model home
Courts of Clarksburg is a 55+ community near Germantown and Gaithersburg, Maryland, in Montgomery County.

Clarksburg Village Master Community
It is part of Clarksburg Village, a 788-acre master community composed of all-age and 55+ communities by major builders.

Apartment Community at Clarksburg Village (not part of Courts of Clarksburg):
There is also an apartment community for 55+ called The Elms Encore, part of the master development of Clarksburg Village.

Trails at Clarksburg Village:
There are trails, recreation, and commercial shopping in various stages of building.  Going through Clarksburg Village is 55 miles of walking and jogging trails in addition to the trail that is part of Courts of Clarksburg.  The community claims 30% to be dedicated to open space (verify). 

Location
I had a little trouble finding the community.  If you are not familiar with the area, I recommend preparing ahead by carefully planning your route or calling ahead for directions.  I didn't see any flags or much signage.  In addition, I couldn't find it using gps.  Since it is so new, there isn't much development to see yet.  Here is a map for the only address of:
Ridge Rd. and Snowden Farm Parkway.
Here is the phone number: 877-792-1159
(However, phones aren't readily answered by agents tending to model open houses so I recommend you call ahead.)   
Community Amenities
There is a planned clubhouse; the Olympic-sized pools are those that are part of Clarksburg Village.
If you have family nearby, this community allows you to travel easily by highways 270 or 200 (toll).  There is lots of commercial shopping of major grocery stores like Harris Teeter, restaurants and more.
Walking trail throughout the 55+ community.
It is a relatively small community of only 140 single-family units. 
New development selling well with two model homes to view.  Will be built in defined phases.  Check with community for timing of phases and coordinate when you will be ready to buy.
Open country views are available in the community.
Home Amenities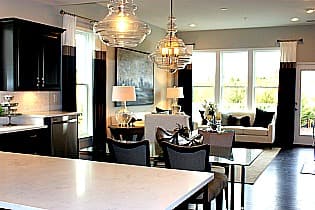 Model Home "Great Room" - (May show options in photos.)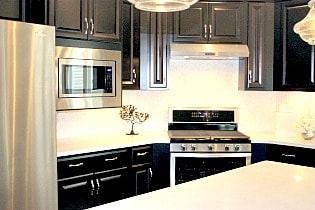 Model Home kitchen (optional amenities may be shown in photo-verify what features are included and what upgrades are available)
Some of the included home amenities (verify that they are included in your plan.)  
Neo-traditional design.
Optional 2nd Floor for family room, guests, storage.
Flex space - you can choose dining room, bedroom, study, storage or whatever to be in flex space.
Multiple exterior elevations to choose from for each plan.
9' ceilings on first floor
6-panel interior doors
Hardwood in foyer
Separate laundry room with w/d hookups
Wall-to-wall carpet in select areas
Granite countertops in kitchen
Whirlpool black appliance package
Pantry
Note:  Features/amenities can be changed by builder at any time.  Verify with builder.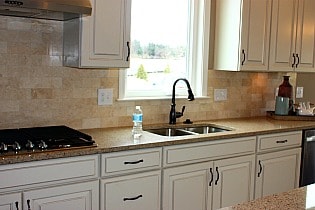 View of chef's kitchen in another model home. Verify what is an option and not an included feature.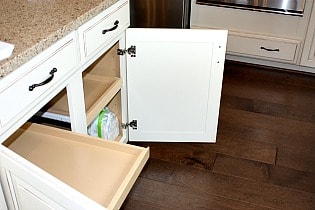 Love these slide-out kitchen shelves. (May be an option at additional cost--please verify.)
Current Pricing (verify as prices can change any time)
Starting prices as of this date for:
Abbeyville Plan: $530's
Burgundy Plan: $550's
Bedrock Plan: $560's
These are base rates.  Options or optional 2nd level rooms would add on to prices.  Basic plan is for 2-bedroom, 2-baths but you can add more with options and flex space.  (Please verify all information.)
Always read contracts carefully and verify what you are getting and at what price.
I enjoyed the fresh country ambience of the community and the design of the homes and interiors.  I felt the smaller size would be a more intimate option for social activities if that would be something you prefer.  Also, find out when amenities are planned to be built as usually these aren't added immediately.  I think this would also be a great community for a commuter.  Enjoy your visit to Courts of Clarksburg by Pulte Homes!
Return to Maryland 55+ Communities for more Over 55 communities in Maryland.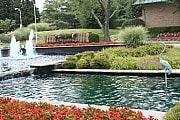 Also see Leisure World of Maryland 55+