Senior Retirement Resort Guide
Our senior retirement resort guide may help you get away for a few weeks or months for a vacation or during the cold winter months.   Consider these retirement resorts.
It can be a solution for those who do not wish to or cannot move away from the family.  These resorts have exciting and relaxing features like a concierge, services and hotel-styled amenities.   
Resort communities offer a way you can purchase a condo, cottage or home, and, with the help of a rental office, many on-site, rent it out to visitors when you are not using it.
In this way you have a vacation home, second home, or timeshare that also earns income to offset the expense of a second home (verify all information with the community as there is no guarantee of property renting when one wishes it to). 
The NAR reports that most owners of vacation properties want to rent out their property for income when they are not using it.  In fact, less than 9% of 2nd home owners do earn money.
If you wish to own a vacation home, it may help you achieve your objective if you have professional management on-site to rent out your home when you are away, but there is no guarantee. The management company will have more information.  
Decide if a home away from home is for you 
  ...Here is a list of resorts where you can purchase and rent out and also a selection of communities that offer vacation rentals on the property.  All of these communities are for permanent residence, second home, or vacation home, and the amenities appeal for retirement although these communities are not all age restricted.  
Resort-like senior apartment communities designed for "snowbirds" may also offer seasonal rentals called Short-Term Furnished Rentals. 
  ============On This Page=========
Retirement Resort States:
Florida, Arizona, No. Carolina, Delaware, So. Carolina, Georgia, Vermont, California, Utah, Colorado, Texas, Oregon, Hawaii, Maryland, Virginia, Louisiana) 
Time Shares
Second Home Resort Locations
Marriott Vacation Club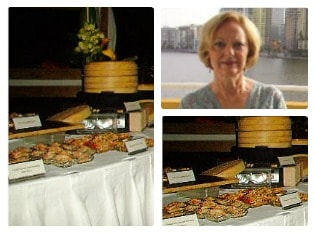 Florida resort
 ================================== 
Florida:
Central Florida-Orlando:
Some properties have a Fractional Ownership:
You own the time you'll use (whatever fits your lifestyle--one month or more) at a fraction of the cost of a whole ownership. You get to vacation (and maybe share the time with your grandkids) without the expense and upkeep of owning a home. (please verify information)
Festival - Orlando - By Minto - Vacation homes from mid-$200's designed for you to live short-term and rent out when you aren't there.  5 miles to Walt Disney World.  502 Captiva Dr., Davenport  
Lighthouse Key Resort and Spa - Kissimmee - Condominium resort adjacent to recreational lake. Fractional ownership.

Paradise Palms  Orlando - Resort townhomes - Rental program - Fully furnished units - second home or vacation.Swim pool, recreation center, fishing dock, fitness room. Minutes from Disney. La Rosa Development - 24-hour on-site resort staff - on-site management - secured owners closet.  
Windsor Hills Reserve Orlando - Vacation resort homes - good for the grandkids too. Near Disney - Start $$$  
West Coast of Florida:
 One Particular Harbor with deep water marina - Anna Maria Island -  Condos by Minto with tropical theme - Rental desk - You have the option to place your home for short-term rental when you aren't there.  Resort amenities and direct access to Gulf.  Starts $400's. 
12300 Manatee Ave. West, Bradenton - 877-372-4010 - Open Daily
Sand Pearl Residences Clearwater Beach - Gulfcoast - Sugar white sands - private terraces with beachfront view - luxury services - concierge - room service and resort amenities 

Shell Point  Fort Myers - Florida's largest lifecare retirement community - Independent living with resort amenities - many of the amenities are open to the public - Public accomodations on site makes this an enjoyable resort at reasonable prices. This is not a community focused on renting out your home, but you can stay here in the hotels and enjoy the resort atmosphere.  
East Coast of Florida:
Plantation Bay Golf and Country Club Ormond Beach - Resort amenities - Golf haven - 3 courses - 2 clubhouses - 7000SF spa and fitness center - 5 miles to beaches - 23 miles to Daytona - Upscale area and luxury homes - great for vacation. Lease homes, patio homes and townhomes. Homes from $200's. Plantation Bay Golf and Country Club Rentals
South Florida:
Trump Grande Ocean Resort and Residences Miami - beach/ocean front - minutes from South Beach - for sale or rent - Also by Trump the Trump Palace Condominiums and Trump Royale. Miami Trump Towers
---
Arizona:
Toscana of Desert Ridge - Scottsdale - You can purchase or rent short term (for as little as a week) or long-term.  Gated 1, 2, or 3-bedroom luxury vacation condos with resort amenities from the $200's.  
Statesman's On-site management program gives you the option and help to rent it when you are not using the condo.  Pool, clubhouse, fitness.  Area shopping centers.  Overlooks Wildfore Golf Course.
5450 East Deer Valley Dr., Phoenix (Northern) - 480-767-5665 
---
North Carolina:
Grand Villas at Indian Beach 6 acres beachfront -  86 condos - 8 floorplans - From $600's to 1.8 million - on site property management and rental management - Direct beach access - Almost sold out.  www.gvcondos.com 
Anderson Creek Club - Outstanding golf amenities - Enjoy luxury overnight or extended stay at The Inn or purchase a home.  There is a gated 55+ community here.  Near Fort Bragg.  Military discounts.  David Love III signature golf.
125 Whispering Pines Dr., Spring Lake, NC     
Sunset Beach:
Sea Trail Golf Vacation Resort - Sunset Beach - Will rent your condo out for you - handle resales within community - Resort condos - 1 mile to beach.  Sea Trail Golf Vacation Resort
Brunswick Plantation and Golf Resort Calabash near Sunset Beach and minutes to Myrtle Beach. Resort condominiums, "The Commons." Plan weddings  www.brunswickplantationweddings.com. Brunswick Plantation and Golf Resort 
---
Delaware:
Beartrap Dunes Resort in Bethany Beach. Resort Quest-Delaware
---
South Carolina:
Hilton Head:
Vacation Townhomes at Hampton Lake Hampton Lake - Hlton Head Hampton Lake Vacation townhomes - only 11 available and ready to rent when you aren't there.  Steps from the lake, pool, spa, resort atmosphere. Work of renting it out is taken care of.
Palm Key Coastal South Carolina and 30 miles to Hilton Head Island - cottages for rent or sale for getaway vacations.  Kayaking.   Art center onsite with studios - family style menus  Palm Key    
Myrtle Beach
One of the best beach resort areas in the U.S. and many resort condominiums to choose from.
Caribbean Resort - Caribbean Resort
Bay View Resort - 504 No. Ocean Blvd  - Full kitchens and designer furnishings - Of 6 plans, 2 offer lock-out units with mini-kitchen - Ranges from one bedroom with city views from balcony to oceanfront 3 bedroom with lockout. Pool, fitness, observatiion decks, shuffleboard. On-site rental management.  From $154,900. Bay View Resort
Towers on the Grove marketed by The Hoffman Group - Also see huge selection of resort condo developments in every price range by Hoffman.  
Westgate Myrtle Beach Oceanfront Resort - Enrollment in Interval International Vacation Exchange Program -6 ac of beachfront - 24 hour concierge - ocean view - jetted spas in residence - indoor parking - beach cabanas - 4 pools including rooftop  
Savannah Shores - Myrtle Beach - 1 bedroom from $169,900 - gated community - short distance to beach - pool - exercise - tennis - For permanent residency, rental property,vacation home retirement living. Limited availability 1-800-382-3332  
---
Georgia:
Reynolds Plantation Cottages and vacation villas - Between Atlanta and Augusta - Lake Oconee, premier golf -  Rated #5 golf resort in the world by Conde Naste Traveler - Ritz Carlton Hotel on site.  See Reynolds Plantation Realty.  The ultimate 2nd home at the  neighborhood of luxury cottages.  Reynolds Plantation 
---
Vermont:
Front Four Private Residence Club - Stowe VT - Fractional ownership. Also find Stowe Mountain Lodge Condominiums for whole-ownership and mountain cabins.   
---
California:
Lake Tahoe:
Tahoe Keys Resort Lake Tahoe - Rental Office for Tahoe Keys at 599 Tahoe Keys Blvd. - Beautiful upscale vacation homes and condos - near ski, beach, boating, docks.  Lovely resort in any season.
Aptos-Seascape: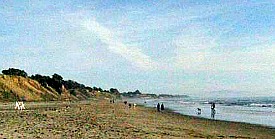 Seascape Resort Aptos - Monterey Bay area - Between San Francisco and Monterey - Gorgeous setting on cliffs overlooking ocean with direct beach access.  Rent it out while you aren't there. (verify)
Seascape Resort
---
Utah:
St. George:
Las Palmas Resort Condos Green Valley - large resort for 20 years - www.stgeorgevacationrentals.com - hiking, biking, 6 pools Las Palmas Resort Condos
Deer Valley:
Residences at the Chateaux Deer Valley - Deeded interests in luxury homes of one million plus are just over a third of this price. A one-sixth ownership gives four weeks vacation plus unlimited use as available.  See them for details. Three bedrooms from $356,000. Verify information.  Residence at the Chateaux 
Homestead Resort:  Midway, UT - For a short stay -  Since I have stayed here on a few occasions, I needed to mention it as a great resort stay.  Rental resort.  Beautiful at Christmas time and 20 minutes to upscale Deer Valley ski resort.  Also, mineral spa on property.  Area Activities: skiing, horseback riding, historic towns, golf, shopping and more.
---
Colorado:
Vail:
The Sebastian Hotel and Private Residences - Vail Village -   Private membership club with highly upscale amenities for discriminating tastes: Residences at the Sebastian and/or vacation resort.  970-477-8800 (Hotel)  

Club at Solaris - Vail - Luxury private residence club with resort rentals, sales or long-term leasing located near first-class ski resort at Vail. Pool, private spa for guests, gourmet cuisine and more.  970-476-9000
---
Telluride:
The Villas at Trisant - Telluride - Upscale vacation rentals - 3-4 bedroom townhomes - winter ski vacations (ski in and out), summer festivals - spa, fireplaces, gourmet kitchens and more.  Gorgeous mountain views.
800-537-4781
---
Texas:
San Antonio and Texas Hill Country area:
Tapatio Springs  Boerne - In the Texas Hill Country and 20 minutes Northwest of San Antonio - Own your own townhome, condo, or single-family home here. There is a rental office for resort rentals. Gated golf resort. 27-hole Bill Johnston-designed golf course. Panorama views, spring-fed lakes. Equestrian facility at resort. Tapatio Springs Resort
---
Oregon:
Clear Hills Condominiums Clear Hills Condominiums 

Eagle Crest  Redmond - Central Oregon - Fractional ownership as well as purchase or rental - Huge variety of outdoor activities and amenities in a beautiful state. The Falls is the over 55 community among others at the resort. Reservations: 541-923-9625 Eagle Crest Resort
---
Hawaii:
Hawaii is a major resort area, and, for instance, like Myrtle Beach, has many condominium developments.  These are good for a retirement resort home away from home or for vacation.   Many are on the island of Maui near Kaanapali Beach.  Here is one example:
Noelani - Condos for rent in popular area of Maui - Noelani 
For vacation resort rentals in Hawaii or New Zealand, see Castle Resorts. If you are an owner they also manage renting properties.
---
Maryland:
Wisp Resort -  Wisp Resort 
---
Virginia:
Bay Creek Cape Charles and Chesapeake Bay - Vacation rental office for resort rentals www.baycreekresortrentals.com Bay Creek 
Mariners Landing Huddleston VA on Smith Mountain Lake Mariners Landing 
---
Louisiana:
Cypress Bend Resort 2 br / 2 ba resort condos.  Rental management program on site. Golf spa - good second home.  Cypress Bend Resort 
---
Timeshares:
With a timeshare you can lock in today's vacation prices for the years ahead.
Never consider a timeshare an investment, however. There are so many timeshares for sale that most people lose money when they sell them just to get sold. Repeat--it is not an investment.
However, if you know you like going to a certain spot at a certain 2 weeks of the year (or longer), you may enjoy having a timeshare for its sheer enjoyment and vacation home.
Disney Vacation Club  -  Vacation with your grandkids. Not quite the traditional timeshare.  Disney Vacation Clubs are different than the usual timeshare because you are not required to go to the same place as traditional timeshares do.  You can choose when and where you want to vacation.
Started 15 years ago, Disney's Flexible Point System allows this. You purchase points. They can also be passed on to other family members before expiration.  (verify) See their marketing department for details. The eighth Club Resort (they also partner with over 500 properties) is the Animal Kingdom which is African-inspired with thatched roof villas, and located at the Walt Disney World Resort.
---
Second Home Resorts:
Examples of major Resort Destinations:
Las Vegas, NV

Miami, FL

Hawaiian Islands

Las Vegas, Nevada

Midway, UT

Palm Springs, California

Lake Tahoe, California

Texas Gulf Coast and Hill Country

Western Highlands of North Carolina

Myrtle Beach, SC

White Mountains of New Hampshire.
---
Marriott Extended Stay, hotels and/or vacation clubs:
Vacation Club timeshares with locations internationally.  Re-connect with family with Marriott's spacious villa timeshares.  Marriott Timeshare
Please verify all information and prices as they can change. This site is information only and not opinion or advice.  Consult with your real estate professionals and financial planners.  See the communities for all applicable terms and conditions.  We are not responsible for third party information.