Tips for Snowbirds
Things to do when locking up

Snowbird Definitions:
The term "Snowbirds" is referred to when persons leave their homes for another climate temporarily. This is very common at retirement communities.  A snowbird stay can be 3-6 months.
In Florida the season is November through April or sometimes it can start in September. People living "up North" want to get away to Florida, Arizona or another warm climate during the winter months.
Communities are harder to rent in the winter months so they will turn their openings into short-term leases for snowbirds coming mainly from the Northeast and Midwest.  
The reverse can be true when people with hot weather wish to go to a place with a cooler climate in the summer.
Travel at any time of the year:  If you live in a retirement community, you may frequently leave home to travel. Although you are not a "snowbird," if you are going to be gone for an extended period, you may find these tips useful.
Tips for locking up
Here are some suggestions for locking up although this is not to be considered a complete list:
1) Secure all water sources - Turn off those faucets throughout the home. Check drains to make sure they are open and ready to drain if necessary. Turn off the supply valve of water to the toilet and water supply lines to your washing machine. An outside sillcock can be shut off from the inside. If you have a property department at your community you may be able to have them check these items and do them for you. 
2) Turn down thermostats but not completely off in the winter. A good temperature to set them at may be 50 degrees. Water pipes may freeze in cold weather if there is no heat at all. Low heat will prevent the pipes from freezing. Again, you can check with your property maintenance department. 
In warmer months, the thermostat can be set to 80 degrees or above. The less your A/C runs, the smaller chance of a condensate issue while your are away. 
3) Unplug electrical appliances and computers (but not the refrigerator). Power outages and/or power surges may cause undue stress on any electric equipment. 
4) Make sure your smoke alarms work and have fresh batteries or are in working condition. There are ways to test them such as pushing a button. There should be directions on the alarm on how to test. 
5) Hot water heaters -You may wish to turn the circuit breaker off for hot water heaters to save energy. Check with your retirement community maintenance department.
6) Most retirement communities that have a security gate may wish to know you are away. Check if you have given them permission to enter. You may also wish to give them a key to get in if any emergency arises. 
Regarding keys and information to give security, this is a matter of personal decision so decide what you would like to do. If you have an outside door with a storm door, you may wish to leave the storm door unlocked so that the security office can get in if necessary, but, again, this depends on the circumstances and this decision is entirely your own. 
7) Ask a friend, neighbor or family member to check your unit every week or two while you are away and to do things like water plants or pick up any stray newspapers or mail. 
We hope these Snowbird Tips have been helpful.
Search for temporary vacation or resort homes
Snowbirds also like mobile homes communities where they have vacation homes that they can go to for part of the year.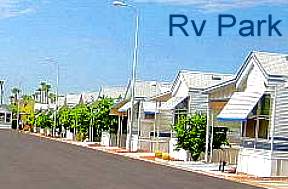 RV park model homes are popular for getting away to Arizona during winter months.
---
The above suggestions are not intended to be complete but are only suggestions which we hope will be helpful. You must make your own decisions concerning all the above depending on your individual circumstances. We always recommend you seek professional assistance with your questions.