Christian Retirement Communities Have Stated Missions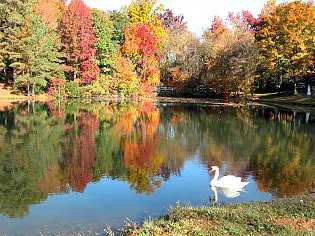 Photo by Carmel Hills North Carolina
Christian retirement communities can be for an active retirement or a place for aging.  These communities do not discriminate in accordance with the rules of the  Federal Housing Act.   They say their missions are centered around the individual--to provide loving care and respect to everyone. 

They may be for an independent and active lifestyle or have additional facilities or services for assisted living or nursing care.  Some are continuing care.   They may furnish meals and housekeeping services.

Care can be standard or for an optional fee.  Most are rental apartments or villas. Many have refundable entrance fees, non-refundable entrance fees, or no entrance fee and monthly rental fees.
Popular communities often have wait lists and it is best to check early.  

Wellness Programs and Activities at Christian Retirement Communities
They are now "on the cutting edge" with wellness programs,  senior nutrition and provide a variety of activities.  Things are changing at these communities.
There is a new awareness that seniors want more than to be in an "institutional" atmosphere--they want choices, independent activities and caring family atmospheres along with Christian fellowship, Bible classes and pastoral support.  
Many are affordable and non-profit with excellent low and moderate income offerings.  You can also find very upscale living as well.  We have listed the ones that offer activities and independent with or without assisted and/or continuing care. 
As the aging population grows, it is wonderful to know that these Christian retirement communities are expanding and becoming more numerous, offering an important resource for our aging population. On the websites of many we list, there is a notation on how to donate to these worthwhile communities. 
Also, please verify the type of community.
Contents:
Arkansas
California
Colorado
Connecticut
Florida
Georgia
Illinois
Indiana
Iowa
Kentucky
Maryland
Mississippi
Montana
New Mexico
New York
North Carolina
Ohio
Oregon
Pennsylvania
South Carolina
Texas
Virginia
Washington State
Wisconsin
Arkansas
Little Rock: Presbyterian Village - For 62+ - affordable, superior quality..aspiring to the best of care for 50 years - Supported by local Presbyterian churches - Lodge and 1- and 2-bedroom cottages - Near airport.  Continuing care with independent living, assisted living and nursing available if it is needed.  Southern-style dining, salons, activities and more.
510 N. Brookside Dr., Little Rock - 501-225-1615

California
Northern California
Oakland
Grand Lake Gardens - For more than 35 years in the San Francisco Bay Area. Studios, 1 and 2-bedroom apartments.  Community of American Baptist Homes of the West and be.group.  401 Santa Clara Ave., Oakland 
American Baptist Homes of the West which is a non-profit provider of 11 CCRC's and 18 affordable housing communities. They offer the security of healthcare along with the independence seniors seek. The ABHOW Foundation provides financial support to residents who require it.  Grand Lake:  401 Santa Clara Ave., Oakland - 510-893-3329
Piedmont Gardens -  sister community to Grand Lake Gardens by ABHOW.  Apartments. 110 41st St., Oakland -  CCRC
Lake Park Retirement Residence - by California-Nevada Methodist Homes. Views of Lake Merritt.  Moving-in assistance.  1850 Alice St., Oakland -  Continuing care retirement community.
Pacific Grove
Forest Hill Manor - I know from experience that this is a fabulous Northern California location near Monterey.  Distinguished architecture with some ocean view.  62+ years of age.  Since 1954, the first non-profit on Monterey Peninsula. Expansion included 4-story wing for 24 apartments, new assisted living wing and a skilled nursing center. (verify) Their CCRC program has been called the best value in retirement living in the area. California-Nevada Methodist Homes also has a community called Lake Park in Oakland.  CCRC entrance fee.
Portola Valley
The Sequoias - Northern California By Northern California Presbyterian Home and Services which have life care communities also in San Francisco, The Sequoias-San Francisco, in Marin County "The Tamalpais" and "The Woods" in Mendocino County which is a manufactured homes community.   Located in upscale area in Silicon Valley.  Life care.  
Turlock
Covenant Village of Turlock by Covenant Retirement Communities - Turlock is a Central Valley California location and a small-town atmosphere located between Sacramento and Fresno on 23 acres. Garden apts and patio homes. Accredited CCRC with all lifestyles offered. Entrance fee and monthly fee.    
Southern California
Los Angeles Area
Upland Manor - Upland, Calif. - 40 miles to Los Angeles. 909-985-1215. 50 affordable apartments. Ministry of Brethern in Christ Church promoting quality Christian life-style. They also offer a guest apartment to rent when visiting in Southern California. Call for info and rates.  
Rowntree Gardens Senior Living - Stanton, California - 30 minutes to Los Angeles, near Newport Beach and Huntington Beach. A faith-based life care community with single apartments to suites. Offers two plan choice of month-to-month or Life Care plan (verify). Many services and amenities.  714-643-2589
San Diego 
St. Pauls Seniors Retirement Communities - San Diego - Independent Living - Provides meals and housekeeping in monthly fee. Studios and one bedrooms.  Scheduled activities and trips. Reasonable pricing.  PACE program (verify).
St. Paul's Villas - Also San Diego by St. Pauls Seniors - This one is assisted living/respite/hospice - also personalized services. 2340 Fourth Ave., San Diego  
Mount Miguel Covenant Village by Covenant Retirement Communities near San Diego - Independent and continuing care. At the foot of Mount Miguel.  325 Kempton St., Spring Valley - 619-479-4790
Colorado
Holly Creek - Centennial near Denver - Full services. For those seeking active and independent retirement with full services available for a continuum of care. Operated by Christian Living Communities.com.    

Clermont Park - Denver - award-winning CCRC by Christian Living Communities.  By Christian Living Communities - Active adult as well as continuum of care. Redevelopment from The Living Center began in 2007.  Apartments and town center. 
2479 South Clermont Street - Ph: 720-974-7275    Clermont Park 
Connecticut
Covenant Village of Cromwell - Hartford area - Continuing care community - easy train ride to New York City or Boston. Apartment, cottage or patio home.  52 Missionary Rd., Cromwell - 860-635-2690

Florida
Central Florida
Oaks Village - Seasonal Lease opportunity - Avon Park - Reasonably-priced retirement homes for sale or lease with Christian fellowship in tropical Florida.  Some seasonal rentals when available.  New: Now you can purchase.  Gated community of single homes, duplexes, four plexes with amenities such as pool.  55+ years of age and older.  Lifetime Lease.  751 W. Carey, Avon Park - 863-453-8444

Orlando Lutheran Towers - Orlando  - Downtown Orlando - Landmark for 30 years and new addition of assisted living apartments. 105 residential units and 12000 SF of support/amenity space at continuing care community. (verify)  Jackson St. and Lake Avenue - CCRC
Good Samaritan Village - Kissimmee - 425 acres - gated independent 55+ community with golf course.  Manufactured and mobile homes and apartments. All assisted services available.  A mission of Evangelica Lutheran Good Samaritan Society and its largest facility. 4250 Village Dr. - For sale   
Lutheran Haven - Orviedo - Must be 65 years of age - Independent with Assisted living and Nursing apartment facility available if needed - Some cottages rent and some purchase.  Sale or rent.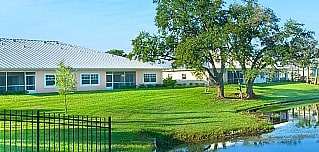 Water's Edge of Lake Wales - By National Church Residences - Independent, assisted and memory care options - Enjoy a premier apartment lifestyle. Now new villas.  Pool, services, social activities, some meals and housekeeping included in some pricing and many other amenities for luxury senior living.  Apartments starting in $6000's - verify as pricing can change without notice.

Water's Edge of Lake Wales - By National Church Residences - Independent, assisted and memory care options - Enjoy a premier apartment lifestyle. Now new villas.  Pool, services, social activities, some meals and housekeeping included in some pricing and many other amenities for luxury senior living.  Apartments starting in $6000's - verify as pricing can change without notice.  10 Grove Avenue, West Lake Wales - 866-711-6594
Northeast Florida
Penney Retirement Community - Penney Farms, Florida - approx. 35 miles to either Jacksonville or St. Augustine. This is a great Florida location. Volunteering is a huge activity here.  Many clubs, activities and amenities. Continuing care community of apartments, cottages, duplexes and homes. Contact them for prices.  3495 Hoffman St., Penney Farms - CCRC
North Central Florida
Advent Christian Village - Dowling Park - Oldest retirement community in Florida but with the latest amenities. 1200 acres of woodlands. Combines, rental housing, home ownership, assisted living, skilled nursing and rehabilitation in a village environment. Life Care with No entrance fee. 10680 Dowling Park Dr., Live Oak, Florida - 1-800-647-3353  
South Florida
Covenant Village of Florida - Ft Lauderdale - Lush plantings near the ocean - Independent living and continuing care with fee.  Option for no fee for assisted living and nursing communities (always verify).
9215 West Broward Blvd., Plantation, FL -  Fee or no fee.
Georgia
Calvin Court - Atlanta - Presbyterian Homes of Georgia - Gated apartments for active living in high rise building for 62+ - Buckhead neighborhood. Affordable studio and one-bedroom apartments for rent.  479 East Paces Ferry Ave.
Presbyterian Village Austell - Apartments and cottages -  CCRC by Presbyterian Homes.  Independent lifestyle. Smoke-free.
Presbyterian Village Athens/Oconee by Presbyterian Homes of Georgia for 62+.  Planned programs at U of Georgia nearby.  Wellness Center with pool, spa and massage is planned.   CCRC
Phillips Tower Decatur - Gated 1-bedroom and studio urban apartments for independent affordable lifestyle in mid-rise building.  Social activities and smoke-free -  218 East Trinity Place, Decatur
Illinois
Covenant Village of Northbrook -  25 miles to Chicago - apartments, duplex, quadraplex on 55 acres. Entrance fee and monthly fee. Independent and continuing care.

Indiana
Oak Grove Christian Retirement Village - Jasper County - By Greencroft Communities with communities throughout northern Indiana. 

Iowa
Faith Lutheran Home - Osage - Evergreen independent living provides a place for senior independent living with all the amenities designed to provide the senior home care services, health, nursing, home care for the elderly, etc. Here the seniors can enjoy an apartment rental  and create a community that they enjoy.
914 Davidson Dr., Osage - 641-732-3300
Kentucky
Christian Care Communities - throughout Kentucky - Locations in Bowling Green, Corbin, Grayson, Hopkinsville, Lexington, Louisville, Owensboro, Taylorsville. Services vary depending on location. Faith-based provider of affordable housing for adults. Chaplain available at each community.  For more information: Christian Care Communities 

Christian Retirement Communities in Md/DC
DC and MD Suburbs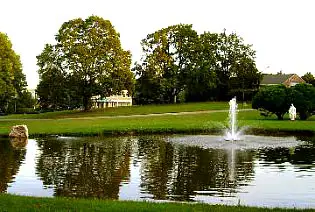 Brookville/Olney - Marian Assisted Living - By Victory Housing, a wonderful non-profit assisted living residence offering quality affordable housing for frail seniors but not requiring nursing care. Country ambience. Victory Housing has six residences in Maryland. (See photo at top of this page.) Very peaceful beautiful grounds with country ambience. Victory Housing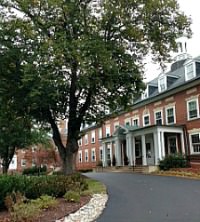 Asbury Methodist Village - Well respected large community in Washington,DC Maryland suburbs.  Courtyard and Manor Apartment Homes available now. For more than 80 years in Montgomery County.  Retirement living including assisted living, memory support and skilled nursing care. 
201 Russell Ave., Gaithersburg, MD - 301-216-4100  

Covenant Village - Germantown - MD - 62+ community - affordable, non-denominational - located behind the New Covenant Fellowship Church - An independent retirement community. Senior Culture and Adult daycare centers are in walking distance. Income restrictions apply. 
Forest Hills of DC - Continuum of care.  Affordable monthly cost with no entrance fee (verify).  First opened its doors in 1893 providing for members of an Methodist Episcopal Church. Now embraces over 100 seniors of all faiths, races, and economic levels.
It upholds its mission of richly providing comfort, security and independence. Quality of life is important with landscaped gardens, antiques in a library, courtyard privacy and original artwork as seniors pursue the interests they have always enjoyed. 4901 Connecticut Ave. - Washington, DC   
Also see apartments for low incomes in Maryland

Mississippi
Methodist Senior Services - 12 independent and assisted living communities throughout Mississippi with services like meals, housekeeping - medicare certified.

Montana
St. John's Lutheran Ministries - 3 communities: Mission Ridge in Billings, Chapel Court in Billings, and Saphire Lutheran Homes in Hamilton plus future projects.

New Mexico
River Bend - Carlsbad - Retirement resort in Foothills area - Independent and Assisted living by Lakeview Christian Homes - CCRC of homes and patio homes.   
Lakeview Christian Home - Carlsbad - In the foothills of Guadalupe Mountains and one of Money Magazine's top 20 retirement towns. On 20 acres. 2 miles to downtown Carlsbad. Start age 60+. Assisted living and nursing provided by Lakeview Christian Home. (For independent living, see River Bend, listed above.)  Also, golf available.  Certified a retirement resort. 1905 West Pierce St., Carlsbad  Lakeview Christian Home  
New York
DePaul Housing - Communities in several counties of New York: Saratoga, Delaware, Schenectady, Rensselaer and Albany. Sponsored by the Roman Catholic Diocese for people of all faiths. Supports active and healthy lifestyles. Thirty years experience in quality senior housing - apartment living - low income. Some section 8 units. For more information: DePaul Housing  
Long Island, NY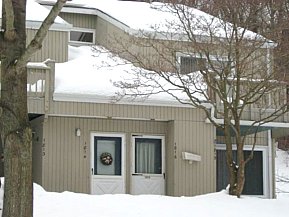 Siena Village on Long Island NY
Siena Village - On Long Island, NY in Smithtown -  This is a very popular low-income-only community so it has a long waiting list. If interested, be sure to call for an application early. The community has a clubhouse and some social activities but is not assisted living.  Community bus for select services. Current income qualification for one person: $52,000 but this can change so please verify.   Phone: 631-360-6000
We have a comprehensive list of assisted living on Long Island.
North Carolina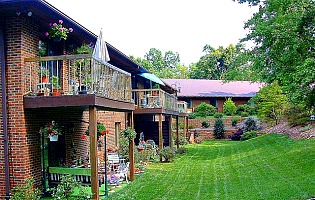 Carmel Hills - Charlotte - Continuing care community for 62+ - Independent living on 15 acres of rolling woodlands, 1-acre lake, and comfortable climate. Spiritual atmosphere. Carmel Hills

Ohio
Willowbrook Christian Village - Delaware, Ohio - Full service continuing care offering independent living apartments, assisted living and skilled nursing. Willowbrook Christian Village

Delaware Run - Delaware, Ohio - West side of Delaware, Ohio - Among residents are artists and musicians - newest community of Willowbrook Christian Village for independent and assisted living and memory care. All inclusive rates. Delaware Run 

Oregon
Mennonite Village  - Albany, Oregon   Reasonable fees and guest accommodations. Inland and approx. 1 1/2 hours to Portland or Oregon Coast. CCRC - Also month-to-month rentals for congregate living. 

Pennsylvania
The Villages at Pine Valley - Philadelphia - Holy Redeemer Health System developed this community adjacent to its health facilities. This is an independent community with active and assisted living. You have a choice of purchase one and two-bedroom condominiums starting in low $200's or apartments. Enjoy the amenities the clubhouse offers as well as many trails and walks on the large property. Ph: 866-870-8601 The Villages at Pine Valley 

Ann Thomas Presbyterian Apartments - Several apartment communities for low income throughout Philadelphia area and Pennsylvania by Presbyterian Homes.   
South Carolina
Presbyterian Homes of South Carolina - Five communities in Columbia, Florence, Easly, Clinton, and Summerville. Includes 3 meals and housekeeping in fee.  
Lutheran Homes of South Carolina - Five communities     
South Carolina Episcopal Home at Still Hopes - Columbia -Premier community offering many levels of care. Entrance fee. Cottages and apartments. Wellness program. Alzheimer's program.   
Trinity on Laurens - Aiken - Independent and assisted.   803-643-4200
United Methodist Manor - Florence - For more information: 843-664-0700 

Texas
The Craig - Amarillo - Features varying levels of service in Abilene, Amarillo, and Tyler.   

Virginia
Hermitage in Northern Virginia - 5000 Fairbanks Avenue, Alexandria, 703-797-3800 - First CCRC in Northern Virginia. Owned and operated by Virginia United Methodist Homes. On 7 acres in suburbs close to shopping, restaurants, etc. Independent, assisted and lifecare (also special care for dementia). No large entrance fee--apartment rentals on lease. Mission: ...to enhance the quality of life for older persons.  Hermitage in Northern Virginia

Hermitage at Cedarfield - Suburb of Richmond. Age 62+. By Virginia United Methodist Homes.l Cottage homes and apartments - entrance fee plus monthly fee. 3-5 year waiting list - designed for individuals who can live independently at time of entrance (as so many of these communities require.
2300 Cedarfield Parkway, Richmond-  Hermitage at Cedarfield

Hermitage in Richmond - By Virginia United Methodist Homes - CCRC - 1600 Westwood Ave, Richmond
Hermitage in Richmond

Marian Manor - Virginia Beach - Sponsored by Catholic Diocese of Richmond - open to all - assisted living community. See other Virginia Beach listings on this site. Marian Manor 

St. Mary's Woods - 1257 Marywood Lane - Richmond - Sponsored by Catholic Diocese of Richmond. Independent and assisted living and on-site rehabilitation therapy. For more information: St. Mary's Woods

Windsor-Meade - 4704 Shotley Way, Williamsburg - On 106 acres with miles of walking trails. Community is different in offering very large villas and apartments. By Virginia United Methodist Homes. Age limit 62+. Offers continuing care. For apartment living, new apartments available in 6/2008. Best to reserve now if interested.   Windsor-Meade -  877-582-6385

Hermitage on Eastern Shore - 23610 North St, Onancock - Features independent and assisted living and ccrc. 757-789-7500

Shenandoah Valley in Virginia
Kendal at Lexington - Lexington (Shenandoah Valley) - Walking distance to Washington & Lee University. Active lifelong learning with residents being able to audit classes at Washington & Lee, with permission and residents developed their own Kendal College with classes taught by local professors. Also have access to Rockbridge Regional Library. For 65+. Call them about their "try it" program. Some Phase II cottages remaining.(Please verify.) 

Located on a beautiful property called Sunnyside Farms with a history you can read about on website. Based on values of Religious Society of Friends. College town of Lexington called top retirement town.  For more information: Kendal at Lexington

Shenandoah Valley Westminster-Canterbury - Winchester - Many activities available. Walking trails. Guidance of Presbyterian and Episcopal Churches but embraces residents of all faiths (as is normal with all communities to comply with federal and state Fair Housing Laws). Active chaplaincy service. Cottages and apartments as well as assisted living and health care.  For more information: Shenandoah Valley Westminster-Canterbury 

Washington State
Canterbury Manor - Bremerton - Upscale with panorama views. Independent living Puget Sound area. Non-profit rentals with Income limits. For more information: Canterbury Manor in Bremerton, Washington 

St. Andrews Place - Port Angeles - Assisted living facility with month-to-month rentals near Olympus National Park. St. Andrews Retirement Community

Christian Retirement Communities in Wisconsin
"The poor and the sick are the heart of God. 
In servicing them, we serve Jesus, the Christ."...St. Camillus de Lellis  
The story of St. Camillus is an interesting one which you can read about on the website.  He is the patron saint of nurses, the sick and the aged.  This retirement community is supported by the St. Camillus Foundation, a worthwhile organization with a mission for the aged.  
St. Camillus is near Milwaukee, is 98 miles to Chicago, 70 miles to Madison and 121 miles to Green Bay.   
Reasonable refundable entrance fees and monthly fee.  Also, assisted living, rehab, memory care, home care, skilled nursing and hospice is available if needed.  Verify all prices and amenities.  Studios to 2-bedrooms.  See apartment choices.  Life Plan Community.   
10101 West Wisconsin Ave., Wauwatosa - 414-258-1814 
Most Viewed on this Page
Carmel Hills, Charlotte, NC

Advent Christian Village, Florida

Covenant Village of Florida

---

Also see:  Affordable Housing (with income restrictions)
---
If we missed your community and you would like to be listed, please let us know. We are open to all over 55 communities. 
---
Return to BestGuide-RetirementCommunities home page