... Find retirement communities
... And where to retire

...helping you find retirement communities to make your dream of retirement a reality...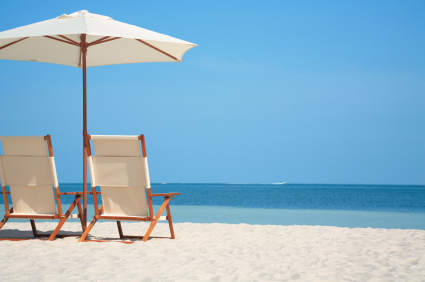 ---
Fresh ideas in retirement communities:
| | | |
| --- | --- | --- |
| Classic ranch with 2nd floor option | This building type...(elevator condo building) | A new lifestyle...(what do you want in retirement) |
The senior or retirement years can be a time of great enjoyment as you explore, play, and learn.

Communities are located in the best places ...whether coastal, urban, country...
---
Looking for over 55 communities?
You will find them here...If you wish to know all the communities in an area, you must go to separate categories as we do not mix them. Example: for the Lacey, Washington, area, check the following: over 55 communities, manufactured homes, mobiles, and apartments.
Custom Search
---
TAKE NOTICE: Some communities are now selling out of their 1st phase before they have built model homes.  Update: The torrid pace has slowed in 4th quarter.  However, it is best to stay in touch with a community early on if you have an interest.  Lower priced homes sell fastest.  

---
Guide:
55 Communities - Sometimes called age-restricted. They are rich with amenities.  They are in all categories.  

Senior Apartments -

Rental apartments for seniors with many or few amenities.

Active Adult -

Geared toward amenities and rules desirable for senior or retired lifestyle but not necessarily age-restricted.

Independent - Active lifestyle with assisted services for ages over 55 or 62.

Manufactured Homes for over 55 - RV's, mobiles, manufactured and modular.

---
Trending...
---
The Best Experts:
We have authoritative articles:
New article coming soon:  The White Mountains in Arizona and an RV resort   community there.
Newest article:  Maine Living
Written with Will Honan, Marketing Director of Highland Green Community in Portland, Maine. You will be surprised to find out where Maine residents go in summer and see Maine differently.
| | |
| --- | --- |
| | This is our most popular article and of interest to snowbirds and those interested in mobile home life. Our guest is an owner and developer of mobile home parks. |
How I Moved to Hawaii

By Realtor Joanne Foxxe. Even if you are just on vacation, you will find this guide helpful.  Despite the higher prices, the author still lives in Hawaii.

See More--our own original Interviews with some of the best experts graciously contributed at our request.
---
Newsletter signup:
---
News:
 Communities have been quickly adjusting prices (usually up) to fit the market. However, sales have slowed in this the final quarter and price increases have abetted.  

We have been putting price adjustments on, however, we have not had time to do them all.  Please check with builder's websites for the most accurate prices. 
This is not for all markets so consult with local Realtors of the area you are interested in and for advice.  

Inventories of foreclosures continue to decline although they are still available.    

Winter Update:   November sees lower interest rates and slowing of price increases.  Despite this, buying decreases from Summer (some attributable to seasonal slowing but also due to recent price increases.) Since interest rates remain low, this may be a good time to view communities or take a second look prior to possible Spring price increases.  Also, look for end-of-year incentives.      See our blog article about new large communities coming in 2015.  NAR projects that if inventory does not increase, home prices may continue up next year.  If this happens, it would be good for those wanting to sell next year and buy a new retirement home.
Note: We have noticed some popular new communities selling from their lists before their model homes are built.  Contact communities early and get on the Interest List so you will be updated on the status.
Rentals:  Check with your local Realtor whether it is a good time to buy or rent since rents in many markets are increasing.  Source: NAR
The season in Florida has begun: 

Snowbirds: Looking for senior short-term rentals?  We have 2 relevant pages:  Retirement Resort homes and Short-term Rentals (which includes rental tips and tricks).   Also, check out the senior apartments pages.
We have reviews ...
Most Recent review:  
The Manors at the Colony Preserve in Shirley (Long Island) NY.  Read the Review.
---
Read our
blog
for tips on the latest.
 Update: The NAR reports statistics monthly. See their current updates.  
Please consult with Realtors how this relates to the local market you are interested in and for advice.   
Overlapping Searches: Overlapping occurs when your search fits more than one category.  This happens a lot so please check more than one category to find what you are looking for. For instance, mobile homes can be found in the mobile home, RV and manufactured categories as well as state categories.
We have a lot to view for just one visit--we hope you'll Bookmark us so you'll come back for more as our site constantly changes.
So let's get started..
Top of Page
and thank you for visiting.
---
© 2006-2015 All rights reserved.
Disclaimer: This is an information only website. Information here is not to be considered as advice or even opinion. Consult with local Realtors or professionals especially before making any purchases. You are given links for your convenience only.
We are not responsible for third party purchases or information.
Please verify prices and information seen here as they can change. What you do with any information is solely your responsibility.
Disclosure: All interviews and reviews are unpaid and unsolicited unless otherwise noted. If it is an advertisement, it will be so noted. See Privacy Policy for more information.
Privacy: Your personal information, if provided to this website, is never disclosed to any third parties. See our privacy policy.
If you have a question or have found a great place, please Let us know.
About Me | Contact Us | Advertise | Privacy Policy | Disclosure | Disclaimer