Best Places to Retire List


I put this list together of best places to retire. When I began this site, I had a visitor tell me before he could choose a community, he had to decide on a place to live.    
He asked if I had a list of the best places.  Thus, helping a person find places became an integral part of my site. 
Baby boomers will be thinking about where to spend their retirement years. I believe this will be a "hot topic" for many years.  Here are some lists.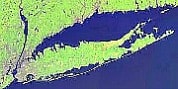 Article:  Water Recreation for Long Islanders - this article explores the abundant water recreation available on Long Island, NY.  
A few best places profiled on this site - read about them here:

Waterfall in Ithaca, Cornell U campus
Top Ten Best Small Town:  
See our review of  Ithaca, New York
---
best places to retire in 2020:
What has happened in recent years to change the best places list?  Young people are moving south to get jobs and get out of cities.  The countryside is where they want to be.  Their elders follow wanting to be near family.  
Other places on the radar for the older years are places where seniors can stay active.  Where you live in retirement depends alot on what you do to stay active year-round.   Not everyone wants a hot climate.  See our article on Maine where it is reversed. 
Some examples of activities are boating, golf, horseback riding and boarding of horses, water sports of all kinds, and communities with amenities like golf, pickle ball (very in demand now at our communities), tennis, bocce ball, swimming, yoga and exercise classes (very popular now--do you have a yoga mat?), and lake amenities (boating and swimming).  In colder areas like the Northeast and Midwest there are vigorous winter sports and indoor activities.   
States that are on the "hot" list in 2020 are*:
*These are from my own list of what states people are looking at most on my site.

other changes happening in 2020:
Tiny homes
The tiny home craze is increasing.  These can be manufactured homes.  RV park models (400SF) aren't quite as small as tiny homes (officially under 200SF) but are now being called "tiny homes."  These homes are perfect for seniors because they are priced lower than site-built homes (good used ones can be found for $20,000 if land-leased) and they are down-sized for an easier and less-maintenance lifestyle.  Most rv parks are located in warm areas like Florida, Arizona, and California. 
55+ Places
Start with choosing a few states and then a few cities in those states and then go visit.  Now select some 55+ communities and finally narrow it down to three and go visit.  This process can help you find your dream home for the next and best phase of your life:  After 55
Best Places to Retire:  The 2017 List
For 2017, we focus on places to retire to that seniors like and are more affordable.  As prices of homes continued to climb in 2013-2016, and may continue the trend in 2017, we noticed seniors are looking more into  affordable options.  The area you choose is an important component in finding an affordable place to live.  
An article on the John Burns Consulting website says lack of supply is a major factor in high-priced areas like Los Angeles.  Various sources have noted the following metro areas to be more affordable partly due to good supply, and builders themselves can afford to build there. (no special order):
(The links go to the pages on our website for 55 communities in those areas.)
On our website, we noticed many new communities coming in the Southeast in 2017.
Other Trends for 2017: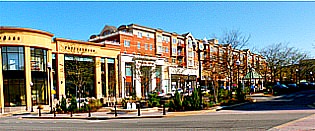 urban village shopping center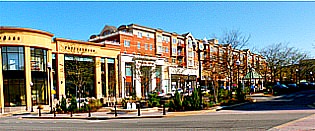 Urban village shopping center
Urban living - A village feel in the midst of cities is the "hottest" trend we are seeing.  You can live in an apartment or condo in an area where you can walk to everything.  And if not walkable, there is abundant mass transportation to get around. 
This trend is also spilling over into the suburbs.  The suburbs are trying to be more like city urban areas--and succeeding is my guess.  Only a few years ago, many thought the rural areas would become more popular, but the opposite is true.  The suburbs and urban areas are now most in demand.  This is due, among other factors, to:
People working more
Improved transportation hubs
Demand for entertainment
Looking for an easier lifestyle
Transportation hubs are still trending.  More seniors continue to work in retirement and having easy access to places where the jobs are, and where it's easy to get to work, remains an important factor in where one lives.    
---
Best Places to Retire--the 2012 List:

My consensus opinion of places known for cleaner air, affordable living outside the metropolitan areas, in right now and favorable climate:
San Diego, CA - the entire area (see La Jolla) has many amenities for seniors
Median Home Price 2009: $314,250+-; 2012 Median Price=$383,000+-
Prescott, AZ - Along with Phoenix has the sunniest climates in the U.S.
Median Home Price 2009=$207,300+- ; 2012 Median Price=$165,000+-

Flagstaff, AZ - beautiful scenery, warm and sunny

Bend, OR - clean, laid back upscale area

Naples, FL - Upscale desirable area now more affordable in current economy
Median price in 2009=$240,000+-; Median Home Price 2012=$265,000+-

St Petersburg/Clearwater, FL - perennial favorite of retirees

San Antonio, TX - great hill country lifestyle - see article

Savannah, GA - Beautiful area nearby ocean amenities

Corrales, NM - Art culture, great weather and clear air north of Albuquerque

Santa Cruz, CA - my personal favorite always - on the Pacific ocean

Peachtree City, GA - has 2 lakes; Aquatic Center; seniors can drive golf carts to shopping centers.

Munford, TN - Near Memphis voted one of the safest rural cities in the U.S.

Cape Coral, FL - very popular now

Asheville, NC - historic downtown, mountain air

Charlotte, NC - Nearby Lake Norman and other area lakes

Coeur d'Alene, Idaho - see our article on Coeur d'Alene

A more recent pearl I have discovered is Santa Monica, CA for its great transportation system.  Seniors can find access to everything without a car.
Of course, there are more, but this is a good list to begin.
Best Places to Retire - Previous List:

This year: Best Healthiest Places to Retire To:
For me, healthy places means pure and clean air and water. Not all healthy places are easily accessible but for seniors we need to list places that have medical centers and good transportation, restaurants and shopping. We list here the places we personally love. 
San Francisco is #1 - it's a city but the air comes directly off the Pacific Ocean and sweeps the town's pollution out on a regular basis - the fog in the summer may be a little too much for some who like the sun but the rest of the year is great. Despite the high cost of housing, it's definitely one of our best places to live or retire.  
Visit: Fisherman's Wharf and get the sour dough bread and steamed crab; have dinner at Fishermen's Grotto and consider ordering the Crab Louis; walk the hills and ride the cable cars.
That is an extremely small sample of things to do in San Francisco.  Memories are created here. 
Honolulu - Hawaii is consistently at the top of the list for healthy places to live due to the clean air and consistent climate - You can feel energetic here. Try the Hawaii Kai community (2 locations in Hawaii) and just rent for a carefree lifestyle. Hawaii is also considered an expensive place to live. See our great article on Hawaii.

Montana - No surprise here - clean, clear air although very cold in the winter months - There is a retirement community here called Rainbow Retirement Community that boasts the world's oldest man at 113 years - is Montana the reason why.
Maine - Oxford County in Maine has a very good air quality but also very cold in the winter as is all of Maine - Portland which isn't too far away and being on the coast will be slightly better climate. But if you like cold weather, we choose retirement communities in Portland for best places to retire.  Also see the article on Maine.
Idaho - We think Idaho would be a great place to retire. Read our article on Idaho to find out why.
California - Whether Northern or Southern California, we think you'll love it and so many towns along the Coast to choose. Living near the Coast brings fresh and clean air off of the Pacific Ocean. See our article on California regions to retire.

Florida - Purest air is in Broward County, Pembroke Pines, and Fort Lauderdale, Boca Raton, Alpine Park. Any area within 30 miles to the Coast should have a better quality of air and qualify for best healthy places to retire. (Please verify all information with local authorities.)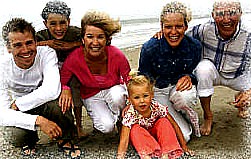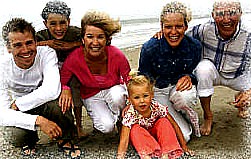 We know it's hard to leave family behind to retire in a place you love. This can be a dilemma requiring a solution. We've often heard people say, they see their grandchildren more often when they live in a great place to visit.

Past Lists:

Where are Seniors Migrating--Our Top Ten:

Myrtle Beach, South Carolina "Hot" resort areas along the East Coast will be retirement destinations for a long time to come, and currently at the top of our list for best places to retire is Myrtle Beach, on the Atlantic Ocean. There is a huge selection of resort ocean condominiums and new home developments. Good for golfers and beach lovers.

Wilmington, North Carolina Very close to Myrtle Beach but a little more open land here if you would like to build on a piece of land further back from the ocean. Being near Myrtle Beach a plus.
Cary, North Carolina Another "hot" category right now is inland areas of the Southeast and Cary is at the top of this list. Only an hour and a half drive to Atlantic Ocean beaches. Outstanding employment opportunities and mild weather. It's near the college town of Chapel Hill and the whole "Triangle" area is booming.
South Carolina has a chain of lakes 40 miles from Greenville, SC which includes popular Lake Seneca.

Charlotte, North Carolina At the top of the list for

urban sophistication

, another category that is in demand now. Another boomtown.
Savannah, Georgia and Surrounding Area which includes the Hilton Head area of South Carolina - Desirable for its

quaint

Southern and charming towns and ocean amenities.
Bend, Oregon In the Northwest area which is a very popular area now for retirees after the Southeast and Southwest.
Cape Coral/Fort Myers Several Florida towns would be on a list for Best Places to Retire but this one is one of the most popular in Florida according to the U.S. Census. Near resort areas of the Gulf with a lower cost of living.
St. George, Utah The Southwest is very strong for retirement and Utah is at the top of the list. Many healthful amenities.
Austin, Texas Couldn't decide between Austin or Idaho Falls as both are upcoming areas for retirement. See our article on the Hill Country in Texas.

In general, we are looking at:
Inland areas offering a slower pace and less expensive (but updated towns with amenities, not wastelands);

College Towns for lifelong learning and stimulation;

Quaint, charming and scenic Towns for classic lifestyle; and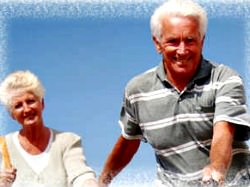 More previous lists:
This is a true gem. It's on the Pacific Ocean in Northern California between San Francisco and Monterey. The air comes directly off the ocean most of the time. The temperature seldom goes above 80. The bookstores and farmer's markets are plentiful. It inspires you to walk, beachcomb, play golf, tennis and hike its mountains.
There are great restaurants and seafood. Only 35 minutes drive to Monterey/Carmel and about an hour to San Francisco. 45 minutes drive through the Santa Cruz Mountains to San Jose.
Santa Cruz, 15 miles away, is home to University of Santa Cruz and a colorful downtown.
Drawback: Occasionally the fog comes in pretty heavily in summer and all of California is prone to earthquakes.
Where to stay:  try the Seacliff Inn in Aptos.  Visit: the beach and Aptos-Seascape Resort and have the fantastic pizza at Village Square  or Mexican at Palapas.  Santa Cruz County has some of the best restaurants you'll find anywhere.  A food lover's paradise.
Again, very fresh, sweet air and cool in upstate New York. College town brings bookstores and good, cheap restaurants. I like the mineral spas. Scenery is gorgeous and area is a relaxing slow pace. Summer weather is perfect.
Drawback: Long, cold winters - Fix it by enjoying skiing, a cozy fireplace or a second home.
Small town with great assets. George Washington bathed in its mineral springs and so can you. When I go there, I fill up jugs with this amazing water to take home. There is a historic downtown with great health food restaurants and quaint shops. Mountain air and relaxed, rural feeling. Stay at some of the great bed and breakfasts there and have a meal at the historic The Inn at Berkeley Springs or Panorama at the Peak.
Lake Grove, Long Island, NY
Here the air is fresh due to the close proximity to the ocean and Long Island Sound. A good selection of over 55 communities in Long Island. There is shopping nearby at Lake Grove Mall.
Long Island has lush farms and fresh produce is available in the summer months. New York City is only an hour away. Relatively uncrowded Atlantic ocean beaches are within 30 minutes. The further East on Long Island you go, the less traffic.
Drawback: You will get suburban-type traffic jams due to large shopping areas. Fix it by not going out during the busy times.
Stay in Stony Brook and enjoy the beaches on the Sound or Fire Island.
Desert Hot Springs, Calif.
Great desert spot near Palm Springs, California. Short drive to Palm Springs restaurants, shopping, and quaint shops. But I prefer this town because of the mineral water spas and plentiful massage.
Authentic Mexican restaurants are everywhere. Clean desert air. Quiet with not much traffic. Medical facilities in area. Just great healthy lifestyle.
Drawback: Gets very hot in summer. Fix it by having a second home, air conditioning or stay inside. Nights cool off.
You probably won't find this on any "best" lists, however, I think it is appropriate. Many seniors want to be in a downtown urban setting where they can easily walk to entertainment, restaurants and shopping. This is a stimulating downtown area next to Arlington, a more well known city in Virginia, both close to Georgetown and Washington, DC. Clarendon is more upscale and smaller than Arlington.
When you live in one of its condominiums or many single homes, it can be a short walk to desirable upscale shopping. Many great restaurants to choose from for every cultural taste. Lots of young and sophisticated career people live here but this is part of what some seniors want.
Drawback: Higher cost of living and traffic. Fix it by going with the stimulating flow, eating less but better and walking.
Pacific Grove, California
I'm sure most have heard of Carmel and Monterey but Pacific Grove is a nice town in the area with a high senior population and not quite as pricey. Very stimulating public trails along the ocean where tidepools abound on the great Monterey Bay for exploring. Close to outstanding restaurants, touristy shopping, and Monterey Bay Aquarium.
Drawback: Foggy summers similar to San Francisco. Fix it by taking brief trips to sunnier places during summer.
White Sulphur Springs, California
This town is between Napa (very well known) and Calistoga (a spa town). Spa towns have great restaurants, relaxed feeling and usually clean air. This town has great wineries as well..and beautiful scenery..
One of many Florida towns that should be on the list. This is a town where you can find great shopping and activities quickly. You can reach every place in St. Augustine within ten minutes by car. I like to be on the ocean for those breezes and fresh air, too. You will find many things to do in the historic downtown.
I consider this whole area to be a great place to retire due to its outdoor activities, scenery and good air. Major Ski Resorts are here. There is a lot to do. Winter skiing. Summer has horseback riding and hiking in gorgeous countryside. It's a great place to live. Utah is a healthy and beautiful state.
After you find a few great places, some things you may wish to check out further might be the crime statistics, the weather profile, median home price, closeness of medical facilities, among others.
Lists of Best Places have become very popular.
Some other lists to check out are: Money Magazine's Best Places to Retire; Forbes Magazine has a list, Progressive Farmer Magazine's Best Places to Live in Rural America; AARP has great articles, resources and lists; AOL's Best Places to Retire List and Best Places to Retire Magazine. Another resource would be travel magazines such as Travel and Leisure or Conde Nast Travel for resort areas.
Also see our Recommended Books Category.